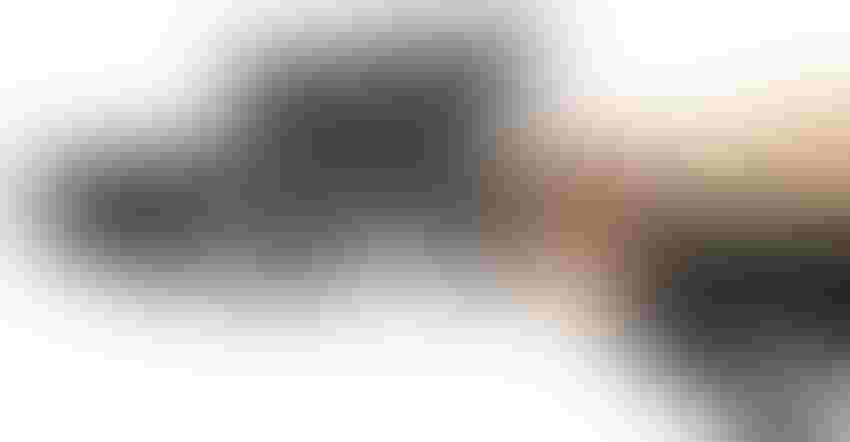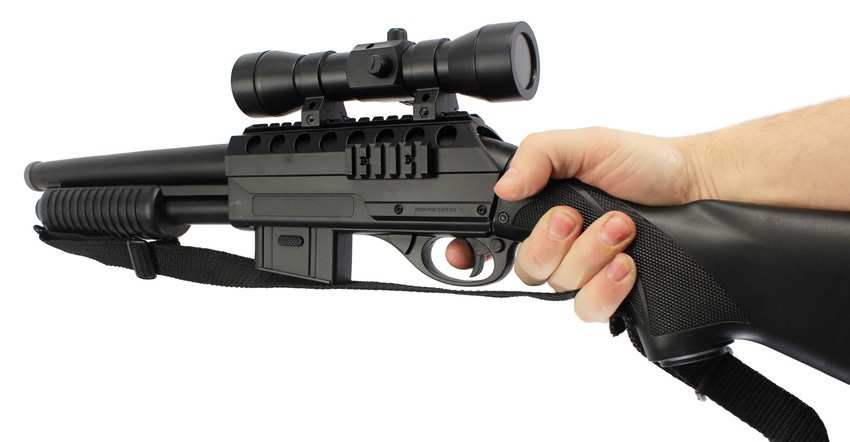 COMPLIANCE: A gun trust allows guns to be owned and transferred to beneficiaries without inadvertently violating federal law. It is most useful for restricted-use weapons, such as this short-barreled shotgun.
Emissary_Filmworks/Getty Images
You have probably heard of revocable trusts, irrevocable trusts and maybe even real estate investment trusts; but have you heard of gun trusts? There is such a trust, and some gun owners find these trusts convenient for passing along their guns to family members. Gun trusts are a unique type of trust that can be useful in some situations, but not every gun owner needs one.
The primary purpose of a gun trust is to own restricted firearms, such as short-barreled rifles, short-barreled shotguns, fully automatic guns and silencers. These types of firearms have significant restrictions on ownership, as provided for in the National Firearms Act of 1934 and Title II of the Gun Control Act of 1968. A gun trust allows guns to be owned and transferred to beneficiaries without inadvertently violating federal law.
Benefits of gun trusts
Consider the following example: Bill owns a short-barreled shotgun in full compliance with federal law. Upon his death, the shotgun is to be inherited by his daughter. Neither the executor of Bill's estate nor the daughter realizes the shotgun is a restricted firearm. The daughter receives the gun and continues to keep the shotgun in her gun collection. The daughter is in violation of federal law because she did not receive the necessary background check and other necessary registration with the Bureau of Alcohol, Tobacco, Firearms and Explosives. The executor could also have legal liability for transferring a restricted firearm.
Instead, Bill establishes a gun trust and names himself and his daughter as trustees. Bill and his daughter must still go through a background check and provide necessary documentation to the ATF; but upon Bill's death, his daughter remains the trustee and no transfer is necessary. The daughter has essentially inherited the shotgun without additional paperwork. At some point, the daughter can add her children or any other eligible person as trustee if she wishes (again, with background checks and proper paperwork).
An additional benefit of a gun trust is privacy. If a restricted firearm goes through probate, the firearm must be listed in the probate inventory, which is available for public review. A gun trust avoids probate and allows the gun to be transferred privately.
A final benefit of a gun trust is allowing multiple people to use the firearm. A restricted firearm may only be used by the person holding the registration. A gun trust can have multiple trustees, and each trustee may legally use the firearm.
Gun trusts not only for restricted firearms
Nonrestricted firearms can also be put into a gun trust. However, if you do not own restricted firearms, then you probably do not need the specialized gun trust. A normal revocable or irrevocable trust can be used to transfer your nonrestricted gun collection to your family and beneficiaries.
If you have restricted firearms you might consider a gun trust. The trust will likely allow for a smoother transition of ownership to your heirs, will avoid probate and can allow multiple users of the firearm. It is important to understand a gun trust is not a necessity; restricted guns can be transferred to heirs through a normal trust or estate. A gun trust is really used to make it easier to transfer restricted firearms to heirs, and it helps heirs and executors be in compliance with the law.
Anyone considering establishing a gun trust must consider the benefits versus the disadvantages, which include the cost of setting up the trust. A gun trust might be a good estate planning tool for you, or it may be an interesting concept that does not quite fit into your estate plan. Be sure to talk to an attorney knowledgeable in estate planning before establishing a gun trust.
Moore is an attorney with Wright & Moore Law Co. LPA. Contact him at 740-990-0751 or [email protected].
About the Author(s)
Subscribe to receive top agriculture news
Be informed daily with these free e-newsletters
You May Also Like
---