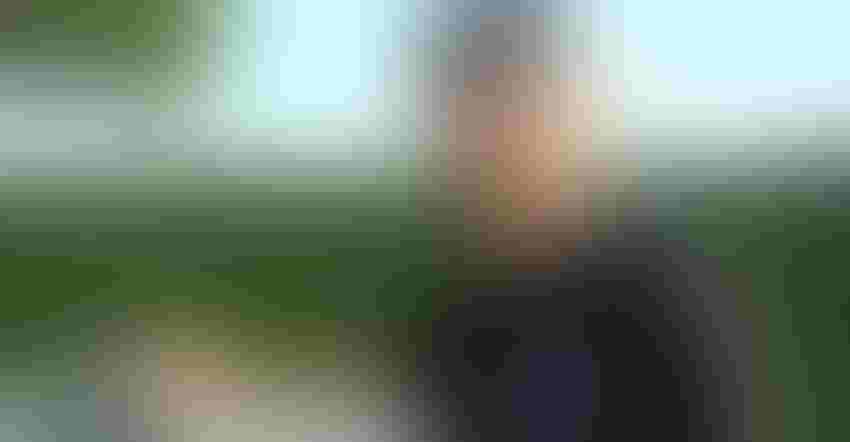 SHARE LEASE EXAMPLE: Farm manager A.J. Jordan says sometimes situations come up where a share lease is still the most equitable to both parties.
Darrell Boone
A.J. Jordan, a longtime farm manager with Halderman Farm Management and Real Estate, Wabash, Ind., says that while the great majority of his landowner clients prefer either a straight cash lease or flex lease, share leases are still entirely appropriate and fit some situations very well.
He adds that inevitably, some situations don't fall neatly into any category, and parties need to improvise. He offers this example to illustrate his point:  
"I had a situation one time where a landowner had some ground that was just coming out of the Conservation Reserve Program, and it was in rough shape," he says.
CRP is authorized by Congress under each farm bill and overseen by the Natural Resources Conservation Service. It's typically highly erodible land, or else land with some special management challenge. Parcels are usually enrolled for either 10 or 15 years, and then "roll out," or exit the program. Once out of the program, they can be farmed again.
 "Nobody had any idea what to expect out of it, much less how much cash rent it was worth," Jordan recalls. "So, the owner and the tenant finally decided to just do a 50-50 share lease and see what happened. Under the circumstances, that's probably the best arrangement they could have come up with."
Jordan also suggests that for anyone needing help in picking the right type of lease for his or her situation, consider consulting with a farm management professional.
Boone writes from Wabash, Ind. Tom J. Bechman contributed to this story.
Subscribe to receive top agriculture news
Be informed daily with these free e-newsletters
You May Also Like
---