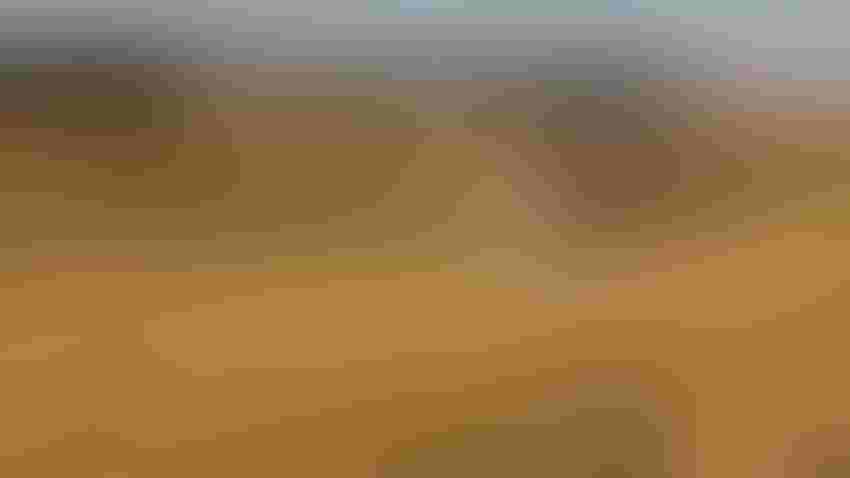 GET SET: Creating goals you want to achieve on the farm can be done with a written list and timeline, or simply keeping a goal in mind while going about your day.
Peter Garrard Beck/Getty Images
by Jason Fewell
We often hear motivational and entrepreneurial speakers talk about goal setting. They all stress the importance of writing down short- and long-term goals and maintaining a fluid list.
However, taking the time to write down goals for a farm might get overlooked due to the busy nature of everyone's daily lives and all the work there is to do each day. We should also remember that unwritten goals are just as important as written goals.
Sometimes goals can include something as simple as completing daily, weekly, monthly or seasonal tasks that aren't written down but do need to be completed. Other times goals have a much longer time frame such as a year, a decade or longer.
These long-term goals are the ones we think about when we hear someone talk about goal setting. Goals in this list may be things like expanding the farm or ranch, passing it on to another generation, or retiring. Achieving long-term goals requires achieving many short-term goals first. They might include paying off debt, hiring dependable and loyal employees, quitting an off-farm job, or being profitable each year.
It is important to have a plan in place and to communicate the plan to family members, partners, your lender, accountant, attorney, and any other advisers you use on the farm or ranch.
Keeping everyone informed about your plans will help you achieve them. When setting out your plans, list all the shorter-term goals you need to meet to achieve the longer-term goal, whatever that might be. Once that longer-term goal is completed, you can move on to the next.
In it for the long haul
Long-term goals often center around finances. It can be hard to achieve these goals if your financial situation does not allow it. That is why it is important to evaluate your list of goals and adjust short-term goals as needed to reach your desired end goal.
The variability of farm profitability can require you to reevaluate your goals, and this is often out of your control. Other things that are in your control include evaluating whether you should keep farming unprofitable land or feeding open cows because you are optimistic.
Look at your financial situation and determine if something you are currently doing is helping or hindering your achievement of some specific goal. Discussions with your advisers can help you make these decisions and look at alternatives.
Finally, it is important to note that someone else's goals are not yours. You need to specify your own desired goals and develop your own path to reach them. You might want to retire at a younger age and spend retirement doing something other than working every day. Alternatively, you may have no intention of retiring.
Keep in mind that an accident or poor health can force you to adjust your goals. Do you have a plan in place in the event of some unforeseen tragedy that could prevent or slow you down from achieving some goal? Discussing your goals with financial and family advisers is important to ensure you are not wondering, "What do I do now?"
To learn more about goal setting and other financial questions about farms and ranches, visit with an instructor near you. The North Dakota Farm Management Education Program provides lifelong learning opportunities in economic and financial management for those in farming and ranching.
Visit ndfarmmanagement.com, or contact Craig Kleven, state supervisor for ag education, at [email protected] or 701-328-3162 for more information. The ND Farm Management Education Program is sponsored by the North Dakota Department of Career and Technical Education.
Fewell is a North Dakota Farm Management Education Program instructor at Lake Region State College in Devils Lake, N.D.
Subscribe to receive top agriculture news
Be informed daily with these free e-newsletters
You May Also Like
---