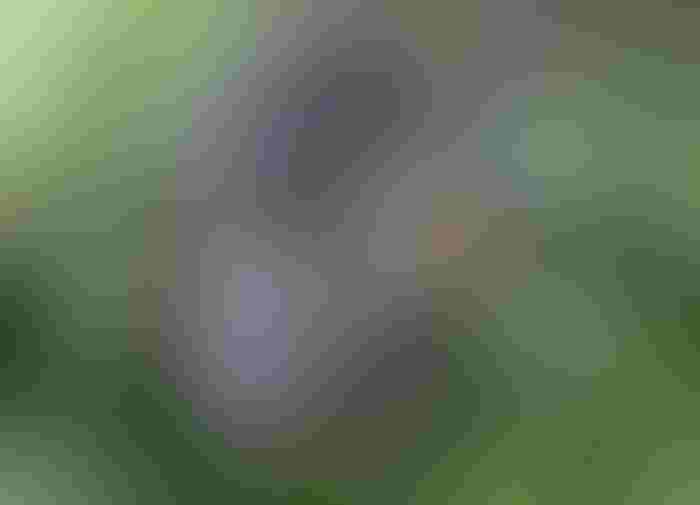 With the tally from the 2014 growing season complete, it's official. Georgia now leads the nation in blueberry production.
University of Georgia blueberry breeder Scott NeSmith, who is often credited with helping to create the beginnings of this blue tsunami, was surprised to hear Georgia's production topped the nation this year. The state has been No. 1 in blueberry acreage for the last few years, but it was uncertain when all this new acreage would impact the state's annual blueberry production.
"We've been gaining a lot of potential over the last five years, and I think we just reached that potential a little earlier than we thought," said NeSmith, who helped launch UGA's current blueberry breeding program in the late 1980s. "Other states have held onto their positions as far as production goes, but we've just gotten much higher numbers."
The North American Blueberry Council released its report on the 2014 growing season last week, noting that Georgia produced 96 million pounds of blueberries this year. Michigan, traditionally regarded as the blueberry capital of the country, produced 91.5 million pounds.
"Georgia's going to be a blueberry leader for the next generation," said Gary Black, the Georgia Commissioner of Agriculture, who made the official announcement Oct. 14 at the Sunbelt Ag Expo in Moultrie.
Hundreds of Georgia farmers have worked tirelessly over the last three decades to increase the state's blueberry production and meet consumers' growing demand for blueberries. The increase in production has been buoyed by the research and Extension support of UGA faculty and staff.
When NeSmith started producing blueberry varieties that could thrive in Georgia's sandy soils and warm summers, farmers were only growing about 3,500 acres of blueberries. Today, they are cultivating about 20,000 acres and have grown production tenfold.
"We probably only produced about 5 million or 10 million pounds a year back in 1990," he said. "That's a long ways to go to get to 100 million pounds. I remember when we hit 25 million pounds a year, we were thinking, 'Well, it just doesn't get better than this.'"
But it did. Between 2011 and 2014, Georgia farmers increased blueberry production from 59 million pounds to 96 million pounds.
One of the factors contributing to the blueberry's success in Georgia is the collection of UGA-developed, Georgia-adapted blueberry varieties.
NeSmith has developed 15 new blueberry varieties over the last decade or so, each with attributes that make it attractive to Georgia growers. The top performing varieties thus far are Rebel, Vernon and Ochlockonee.
"I believe the university has made a significant investment to support blueberry production in Georgia," said Brent Marable, a plant licensing manager in the UGA Technology Commercialization Office.

"To see the fruits of that labor—pardon the pun—to come out in such a significant way and to be recognized nationally as No. 1 is very rewarding."
The UGA College of Agricultural and Environmental Sciences blueberry team is made up of researchers in plant pathology, entomology, horticulture, crop and soil sciences and food science and UGA Extension specialists who are experts in blueberry cultivation.
"Plant breeding has made and is continuing to make a significant contribution to the Georgia blueberry industry," Marable said, "but it is also evidence of other blueberry related research in entomology and plant pathology, as well as the ongoing involvement of the Extension. It's really the effort of the entire UGA blueberry team that's being recognized by this ranking."
The team has helped Georgia's pioneering blueberry farmers make the most of this blueberry boom so far, Black said.
"There's just not a better picture of the success of the land-grant institution to me, in our state, than the success of blueberries," Black said. Georgians had "been growing blueberries, but we had some variety issues, disease issues. Small tidbits of state and federal resources have been put together to fund (this blueberry program). You see a program like that properly funded, and 25 years later Georgia's leading the nation in blueberry production."
For more on blueberry programs at UGA, see http://blog.caes.uga.edu/blueberry/.
Subscribe to receive top agriculture news
Be informed daily with these free e-newsletters
You May Also Like
---