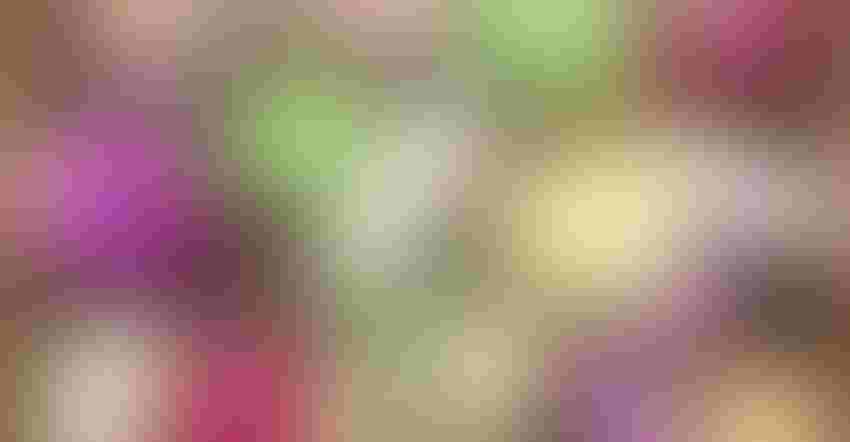 MARKETING LOCAL FOOD: Many small farms market their own locally produced food at farmers markets or through a CSA. Three River Farmers Alliance based in New Hampshire has brought farmers' production together, opening new opportunities for marketing.
Courtesy of Evan Eppler
Andre Cantelmo remembers what it was like selling his harvested vegetables at New Hampshire's Seacoast farmers markets before 2014.
"We were all battling it out in parking lots in downtown areas in towns all over New England," he says of his relations with other farmers.
But then something happened. An epiphany, if you will. Cantelmo — who runs Heron Pond Farm in South Hampton, N.H., with college friend Greg Balog — and two other farmers discovered that rather than being competitors for a limited number of customers, they could pool their resources and sell more products to restaurants and other wholesale markets.
"They [farmers markets] will always be there, but to limit the audience to just this is just limiting the entire local food industry in the region," Cantelmo says.
And Three River Farmers Alliance was born. The company, which runs a food hub in Exeter, N.H., facilitates the aggregation, storage, distribution and marketing of regionally produced food, coordinating everything along the value chain for small and midsized member producers.
The alliance is a partnership between Cantelmo and Balog; Kate Donald of nearby Stout Oak Farm; and Josh Jennings of Meadow's Mirth Farm. But it's grown considerably since it started. Now, more than 50 regional farmers sell products through the alliance. They pay a fee to cover administrative costs.
And they don't just sell fruits and vegetables. Farmers growing everything from mushrooms and lilacs to dairy and even bison have joined.
Starting small
Convincing other farmers to work together wasn't easy to pull off. But looking back, Cantelmo says it was important to start small.
"You have to have complete trust in the first partners you start with," he says. "You can't just decide that you're going to have a big thing right off. Start humble. You have to start somewhere, and I think starting small was the best thing we ever did."
Cantelmo says the group looked at other food hubs and cooperatives as models, but not all have been successful. Why? Because, at least Cantelmo believes, they couldn't add value for producers.
"Three Rivers has to provide marketing, reduced costs to distribution and advantages to aggregation," he says.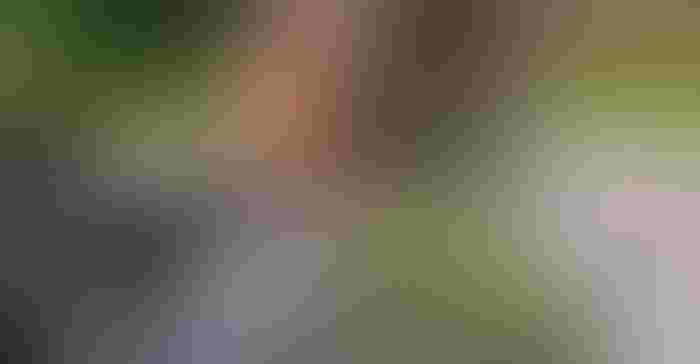 The alliance's hub is a 6,000-square-foot facility with refrigeration units and a freezer. The hub allows the alliance to review third-party food safety audits from member farms, something Cantelmo says is key because it allows producers to be on the same playing field as larger growers.
The alliance sells to many independent grocery stores and through Associated Grocers of New England, the largest retailer-owned distribution center in New England.
The alliance is set up as an LLC, but Cantelmo says it's run as a nonprofit with none of the owners taking profits. Good bookkeeping, properly setting up the LLC, and having a clear exit strategy and conflict resolution strategy have been key to its success, he says.
But the group also has made its share of mistakes.
"Our reluctance to borrow money in the beginning handcuffed us," he says. "We were unwilling to borrow money for the correct infrastructure. Let someone else make an enterprise budget for you. That's important."
Changing markets
Before the COVID-19 pandemic, 100% of the alliance's business was through wholesale accounts, mostly restaurants.
"That all stopped overnight, and literally, within a day, we hit the ground running to get into direct-to-consumer deliveries," explains Evan Eppler, operations director of the alliance. "Within 24 hours, we realized that our farmer partners were going to be left out to dry without an avenue to move their products."
The alliance's partnership with Local Food Marketplace, which runs the alliance's website and online store, paid off.
"It allows producers to post current products and availability," Eppler says. "Buyers can sign up to become members of the alliance and essentially buy what they want. The key is that the website is always a live representation of what's available."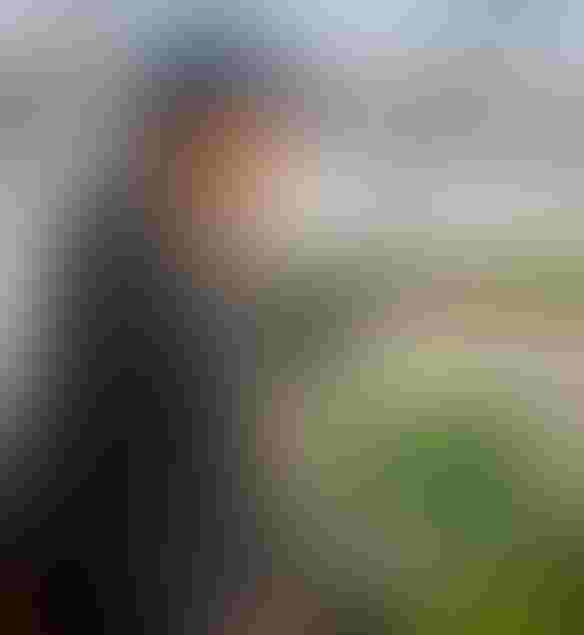 Customers are given a set order window depending on where they're located. Once orders are made, the farmers collect the orders and deliver them to the hub where they're inspected for quality and then placed onto trucks for delivery. The trucks then make the delivery. From ordering to delivery, the process takes two to three days.
Called Veggie-Go, the service now makes up 70% of the alliance's sales.
Before the pandemic, Eppler projected $120,000 in revenue in 2020. The alliance ended up grossing $3 million last year, he says.
But it's a tough logistical operation. The alliance has gone from only two employees in January 2020 to more than 25 employees for picking and delivering orders. They've grown from only one station wagon for deliveries to a fleet of five trucks.
And since they don't have a warehouse where they actively inventory, stuff that comes in has to quickly go out.
Now that the pandemic is waning, and restaurants and schools have reopened, Eppler sees a return to wholesale, but direct-to-consumer is here to stay.
"We will see some shift in that, but I think that it's here with some level of permanence," he says. "You know, online retail is something that every industry has been looking toward at a different pace anyway, so I think it kind of jump-started what was inevitable."
Expanding the hub
The alliance's work in creating a regional food hub is getting noticed. Farm Credit East recently awarded the alliance the first Lipinski Rural Initiative Award that "recognizes innovative and transformational efforts to revitalize Northeast rural communities."
The alliance received $25,000. Eppler says the alliance is planning on putting it toward a new facility to expand the availability of locally sourced food.
Even with its success, though, there are challenges. For one thing, it's only seasonal. To fill in the seasonal gaps of early spring and late fall, Cantelmo says the alliance partners with farms in Pennsylvania, New Jersey and New York.
Some member farmers have greenhouses, but not all. His farm can store more than 200,000 pounds of crops that can be used throughout the year. In fact, Cantelmo says his farm sold more than 60,000 pounds of carrots this past winter.
And the business isn't just about farming anymore. It's about food distribution and managing logistics, something Cantelmo never thought he'd have to deal with.  
There's also pressure in providing a service that other farmers find valuable. Most farms involved in the alliance only market a fraction of their products through the hub.
Now that the world is inching closer to normal, Cantelmo hopes food deliveries will still be an attractive option.
"You have to provide value, value to the consumer," he says. "Dealing with Three Rivers, there's one truck, one bill, one call, one ordering system. Farms only post the inventory they have to the system, and that is subtracted right away. Big challenge now is how to continue this post-pandemic. We think there is a plenty of market share there."
About the Author(s)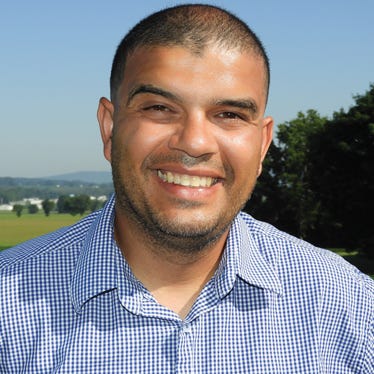 Editor, American Agriculturist
Chris Torres, editor of American Agriculturist, previously worked at Lancaster Farming, where he started in 2006 as a staff writer and later became regional editor. Torres is a seven-time winner of the Keystone Press Awards, handed out by the Pennsylvania Press Association, and he is a Pennsylvania State University graduate.
Torres says he wants American Agriculturist to be farmers' "go-to product, continuing the legacy and high standard (former American Agriculturist editor) John Vogel has set." Torres succeeds Vogel, who retired after 47 years with Farm Progress and its related publications.
"The news business is a challenging job," Torres says. "It makes you think outside your small box, and you have to formulate what the reader wants to see from the overall product. It's rewarding to see a nice product in the end."
Torres' family is based in Lebanon County, Pa. His wife grew up on a small farm in Berks County, Pa., where they raised corn, soybeans, feeder cattle and more. Torres and his wife are parents to three young boys.
Subscribe to receive top agriculture news
Be informed daily with these free e-newsletters
You May Also Like
---