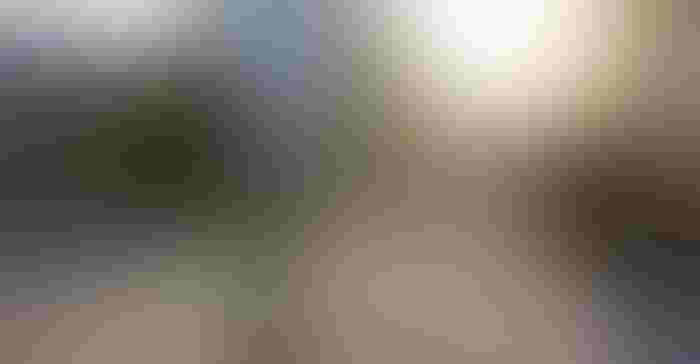 On the banks of the Vermilion River sits the Barickman homestead in northwest Livingston County, Ill. It's now owned and operated by sixth-generation farmer Joel Barickman, whose background is far from traditional but may be exactly what the farm needs for a volatile year like 2022.
Although Barickman grew up helping his father on the farm, he earned an engineering degree from the University of Illinois, where he played collegiate baseball. After working in real estate development for a number of years, Barickman admits that the "grass is always greener on the other side" and was soon yearning for life on the farm. Still, the business experience he gained off the farm is invaluable, especially in negotiating farmland leases and managing ground they own.
"Getting some professional experience in the corporate world was an important developmental step for me so that I knew how to run a business in today's marketplace," Barickman explains. "As farming has adapted, farmers have necessarily become more professional business operators than just laborers, dealing with global markets and rental agreements with landlords."
Barickman's professional experience has proved to be just the ticket to navigate the last few years, as prices rose and uncertainty became the new norm.
More future flex agreements
At the 2022 Farm Progress Show, the Illinois Society of Professional Farm Managers and Rural Appraisers released its annual Mid-Year Farmland Values Snapshot Survey. Some key points:
During the first half of 2022, farmland prices rose by 18%.

Farm managers expect cash rents to increase across the board in 2023.

Farm managers expect 2023 crop prices to remain strong

Variable cash rent leases make up 31% of all leases among surveyed farm managers, surpassing both cash rent and share leases.
Luke Worrell, Worrell Land Services, isn't surprised by the popularity surge for variable cash rent, also known as flex leases. A whopping 90% of farm managers were satisfied or very satisfied with their flex lease agreement, and the other 10% were neutral.
"Conceptually it makes sense," Worrell says. "I would be very leery of locking in a long-term, fixed cash-rent agreement as often as things change. I think that's why you're starting to see an increase in that structure."
A flex lease is a cash rental agreement with payments based on crop yields and commodity prices, normally working from a base amount.
Worrell strongly suggests discussing the possibility of a flex lease with your landlord. "There are countless ways it can be constructed, but a flex lease tries to establish what actually happened in a growing season and finds a formula that pays both parties equally," he explains. "It's viewed as a way not to leave money on the table but not give fear of financial difficulties to a farmer."

Barickman is a fan of the flex lease, too.
"The benefit of a flex arrangement is that it pays the here-and-now value of the land," Barickman says, "instead of a flat cash rent arrangement, which often trails the true profitability of a farm because it's based on past performance."
Although Barickman uses several different rental agreements with various landowners, he says the flex agreement is one of his favorites because it shares in the risks and rewards of the market and yields on a year-to-year basis.
"A flex arrangement allows you to foster longer-term relationships with your landlord, because you're not in an adversarial relationship at the end of every year renegotiating your lease," Barickman says. "As the farmer, I'm a partner with my landlord in trying to maximize the production of that ground. It gives both parties security in your relationship while trying to foster the best stewardship of the land and manage your landlord's asset professionally."
Barickman suggests that the flex arrangement should be structured in a way that incentivizes the farmer to chase the last bushels of yield potential, and that in addition to a base rent, farmers should structure the bonus part of the lease so there's a maximum threshold that goes back to the landowner as revenue increases.
"Aggressive crop protection strategies are often a roll of the dice — subject to weather and market conditions — and if you have to give 30% of 40% of the potential gain to the landlord, the payback often isn't there," Barickman explains.
In his opinion, a flex arrangement takes the partner benefit of share cropping and the straightforward nature of flat cash rent, but eliminates the additional work for the landowner with a share crop and the contentious negotiation of cash rent.
"Flex lease agreements may seem new to some people, but they still rely on the same old principles of making sure you're communicating with your landlord," Barickman says. "And it's up to that individual landlord to decide how involved they want to be with their farm." 
Volatility will rule
Volatility has become the name of the game — at least for the foreseeable future — and Barickman says one of his goals is to communicate the volatility he's experiencing. That means he's talking about prices and instability with family members, landowners and suppliers.
"It's important for farmers to make sure that it's not just a once-a-year discussion with their landlord — that they are communicating with them multiple times throughout the season so that they understand what the yield picture and the weather situations have looked like," Barickman says. "And that is true for all types of leases; communication with your landlords is the key to maintaining trust."
Can you flex with volatile conditions while keeping a careful eye on your bottom line? Lenders say you'll have to.
"Most producers are fantastic with production, but there is a considerable amount of variation from one person to the next in terms of bookwork," says Casey McClure, Mahomet regional manager at Farm Credit Illinois. "We're entering a time when it definitely pays to spend that extra time to understand what your true costs are and to work with a lender who has your best interest in mind."
Higher crop prices generally lead to positive net farm incomes, and new farm income and cash rents tend to parallel each other — and as they rise, so do land values. Still, McClure says global instability has had a dramatic effect on agricultural commodities, input costs and interest rates. He likes variable cash rental agreements as a hedge against market volatility, and he recommends watching your bottom line closely.
"It's going to be important for folks to have a sound risk management plan coming into 2023," McClure says. "You have to really understand your breakeven, because this is definitely a year where margins can go from a modest positive to a negative pretty quickly."
Set up for success
As for Barickman, navigating volatility is also about successfully positioning the farm for the next generation as he and his wife, Katie, welcome their first child into the world this fall.
"I'm just one person in the line here, so keeping our family tradition and business alive is very important to me," Barickman says, as he hopes to continue the legacy of his parents, Jim and Judy.
"It would be heartbreaking to be the sixth and the last generation on the farm," he says. "I think all farmers, to some extent, have the feeling that you're the steward of a business for now — but it's not just your business; it's your family's business, and you're trying to push it along to the next generation."
About the Author(s)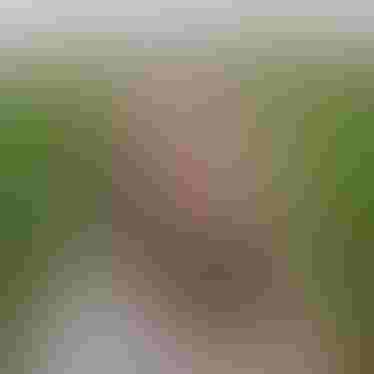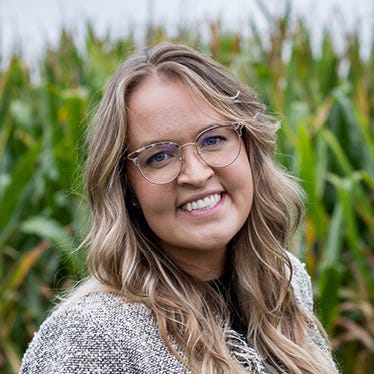 Betty Haynes is the associate editor of Prairie Farmer. She grew up on a Menard County, Ill., farm and graduated from the University of Missouri. Most recently, Betty worked for the Illinois Beef Association, entirely managing and editing its publication.
She and her husband, Dan, raise corn, soybeans and cattle with her family near Petersburg, Ill., and are parents to Clare.
Betty recently won the Emerging Photographer Award from the Ag Communicators Network during the 2022 Ag Media Summit and placed in the Emerging Writer category as well.
Subscribe to receive top agriculture news
Be informed daily with these free e-newsletters
You May Also Like
---