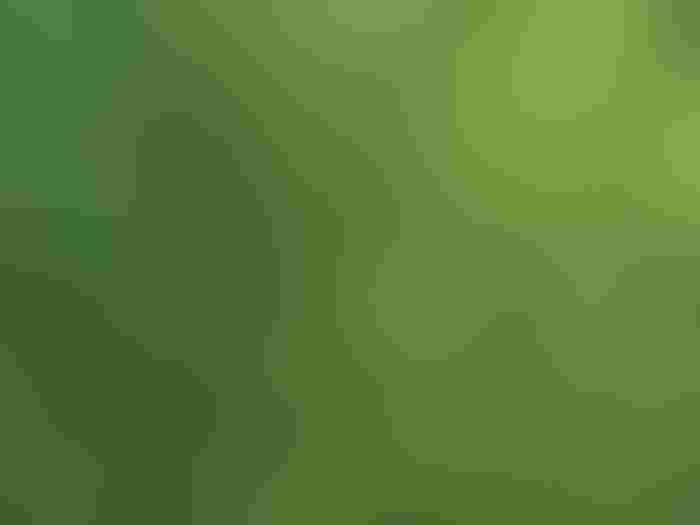 CraiLar is a process that turns flax into a cotton-like fiber and a 20 percent blend with true cotton fiber increases the water resistance, or wicking, capability of cotton, helps the fabric hold its color and increases durability of the fabric.
The process was developed by Canada-based Naturally Advanced Technologies (NAT). The company has long-term contracts with Hanes for inclusion of CraiLar in T-shirts and socks, with Levi Strauss for inclusion in denim fabrics and with a number of other large cotton and wood-based companies.
Needless to say the demand for flax will be increasing dramatically and South Carolina is the epicenter for this growth in production.
Former Clemson University Extension Agent Russell Duncan, via his new company Carolina Eastern Precision Ag, has contracted with NAT to work with growers to build acreage for flax.
The goal of 15,000 acres to be planted this fall looks very achievable Duncan says.
Flax is not a new crop to the Pee Dee Region of South Carolina, according to Duncan. "In the late 1980s and on into the 1990s we grew 5,000 acres statewide for a paper company in Mt. Pisgah, N.C. The flax was used to make paper for bibles and in making cigarettes," Duncan says.
"Over the years we've had a couple other ventures that included flax. For a number reasons, none having to do with our ability to grow the crop, these ventures failed," he adds.
"When Naturally Advanced Technologies developed the CraiLar technology, they began looking for a site in the U.S. to grow flax.
"They recognized that we have grown it in South Carolina and have the acreage and the expertise to grow it, so they have made the business decision to build a plant in Kingstree, S.C., and to make this area the center for flax to be used in their CraiLar technology," the long-time South Carolina agricultural leader explains.
The plant in Kingstree is targeted to open in May 2012 that will include a production line that separates the flax fiber from the stalk — much like a cotton gin. The other half of the plant will turn the flax fiber into a CraiLar fiber, much like the front-end of a textile plant converts cotton to textile grade fiber for spinning.
"This announcement is a culmination of a two-year process that took a significant amount of effort from South Carolina's Department of Commerce, the USDA's ARS, Williamsburg County, and HanesBrands," says Jason Finnis, founder and chief operating officer of NAT.
"We are confident in the experience and relationships that Carolina Eastern brings to our team," continued Finnis,
"And we anticipate their team's knowledge of the region, from both the agronomic and economic standpoints, will allow us to quickly and smoothly ramp up production demand to bring CraiLar Flax to market," he concluded                 
Companies with which NAT is currently engaged in purchasing or development agreements include HanesBrand, Levi Strauss & Company, Georgia Pacific, Cintas Corporation and Ashland Inc.
For growers interested in growing flax, Duncan says keep a couple of things in mind. Flax has to be managed like hay. The grower will need to have hay handling equipment. And, to harvest seed requires a stripper header and these might not be available on every farm, Duncan notes.
With the cutters, a typical disk cutter used for hay won't work well with flax. The fiber is long and tends to wrap around a disk mower. The only disk mower we've found that will work with flax is made by a German company (Fella), which is rear-driven machine.
The preferred type cutter for flax is a drum mower. Right now larger drum mowers aren't produced in the U.S.
Specialized equipment needed
Duncan notes that farmers are masters at adapting equipment to fit a crop's needs and flax is one of the crops that will need some specialized equipment.
In South Carolina, flax is planted from the last two weeks of October to the first week of November. We want to get 6-8 inches of growth before we get the first hard freeze on it. When colder weather hits, flax goes dormant for 8-10 weeks.
When flax wakes up in the spring, nitrogen is applied and by the first week or two of April it will be ready to harvest seed and begin cutting.
Flax goes through a process called retting, basically a controlled rot. Bacteria in the field begin this process and a heavy crop of flax, 2.5-3 tons per acre, will need to be stirred up to get even retting.
"One precaution is that you cannot overload the baler. If you try to get that last little bit of flax, it tends to wrap around the baler. We baled 50 acres this spring, with no problems whatsoever. It just takes some good management practices and it's not a problem," Duncan says.
Within five years the company hopes to have enough market share for CraiLar products to demand up to 200,000 acres of flax, Duncan says.
"The company will pay a grower for seed and fiber. If a grower can produce 15 bushels of seed and 2.5 tons of fiber per acre, he should make close to $200 per acre above out of pocket costs.
"Obviously, if a grower devotes better land to flax and manages it more carefully, he can produce three tons per acre and 20 bushels of seed per acre, the profit above his out-of-pocket costs may be closer to $300 per acre, Duncan adds.
Tied to wheat price
The exact price NAT will pay growers for flax will be closely tied to the price of wheat. The company will provide the grower with seed, reducing his out-of-pocket cost at planting, which can be important in keeping a good cash flow going just prior to harvest time for spring-planted crops.
Flax is not necessarily in competition for acreage with wheat, though some growers will likely cut wheat acreage to plant the new crop. Flax does extremely well on heavier, wetter soils and wheat doesn't like wet feet.
The time frame of flax is better than wheat for some double-cropping options. Full season cotton or soybeans, even peanuts are possible behind flax. In addition, the cutting and baling process for flax should leave a perfectly flat, clean seedbed to plant with subsequent crops.
Duncan says the biggest hurdle for getting the needed flax acreage in South Carolina is the growth on no-till planting. No-till just hasn't worked well with flax. It needs a well prepared seed bed that is flat and firm.
The ideal rotation for growers may be peanuts, followed by flax, followed by cotton. If a peanut grower bales peanut hay, he would have a near perfect planting situation for flax, Duncan notes.
"The main thing we are interested in is finding growers who can make a long-term commitment to grow flax. The company is flexible and will work with growers to get good growers set up to grow the crop," Duncan says.
"Flax isn't a difficult crop to grow. Insects haven't been a problem. Italian ryegrass because of the seed — and wild mustard and wild radishes — can cause problems, but if you get a good stand of flax, weeds aren't really a problem."
Though it doesn't look the part, flax is really a broadleaf plant. That could be problem in controlling broadleaf weeds, but the key to weed control is getting early growth and a good stand, Duncan says.
His company, Eastern Carolina Precision Ag does nutrient management work in a multi-county area in the PeeDee Region of South Carolina and the lower tier of counties along the North Carolina border.
"We will be doing the agronomic work for NAT and will be helping growers learn more about flax production. Farmers who are interested in growing the crop can contact me by cell phone at 803-460-7260 or at our office in Pamlico, S.C., at 843-493-2811.
"Or, they can e-mail me at [email protected]", Duncan says.
Subscribe to receive top agriculture news
Be informed daily with these free e-newsletters
You May Also Like
---