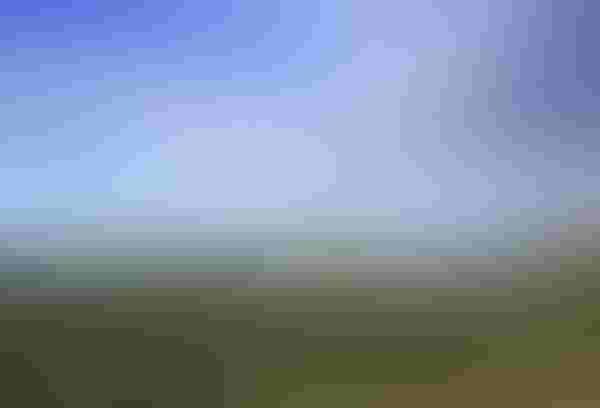 A report from American Farmland Trust (AFT) and the University of Nebraska shows the Farm and Ranch Lands Protection Program (FRPP) is working as envisioned.
The study shows FRPP improves agricultural viability, encourages on-farm conservation and helps farmers gain access to land.
The FRPP is a USDA Natural Resources Conservation Service program that protects farm and ranch land from development by providing matching funds to eligible entities to purchase agricultural conservation easements.
The study, Impacts of the Federal Farm and Ranch Lands Protection Program: An Assessment Based on Interviews with Participating Landowners, found that 84 percent of landowners who sold easements re-invested proceeds to improve their farms: from building structures, to buying equipment, purchasing land, or installing conservation practices.
Three quarters of landowners reported the application of at least one conservation practice to reduce erosion, prevent water pollution, enhance wildlife habitat, prevent over-grazing, or minimize water use.
"Farmers tend to be land rich and cash poor," explained Julia Freedgood, AFT's managing director of Farmland and Community Initiatives who leads the organization's farmland protection work.
"FRPP provides liquid capital for farmers to improve the economic viability and environmental performance of working farms and ranches. Just as important, FRPP dollars tend to be spent locally, supporting local businesses and growing rural economies."  
Findings also indicate that FRPP helps partners assemble blocks of protected land, creating core agricultural areas that can support a range of agricultural activities and sustain ancillary businesses.
Additionally, the study shows that the FRPP helps the next generation of farmers gain access to land. Fifty-five percent of participating landowners who sold easements used the money to repay loans on agricultural land they already owned or to buy additional land.
The results also suggest the program makes farm and ranch land more affordable. Among the small number of respondents who had purchased protected land, 65 percent reported the price was lower than comparable unprotected land; 39 percent said the price was "much lower" and 26 percent answered "somewhat lower."
"The FRPP delivers unparalleled value," said Freedgood.
"Every federal dollar is matched by about two dollars in landowner donations, private funds and dollars from state, local and tribal governments. Our research shows that FRPP is extremely effective and provides public benefits beyond the purposes of the program. It offers a comprehensive approach to the complex and urgent issue of saving farmland and ensuring a future for the next generation of farmers and ranchers."
First authorized in the 1996 farm bill, the FRPP advances nationwide efforts to save working farms and ranches. Today it remains the most significant federal policy response to the period of unprecedented development between 1982 and 2007, which claimed more than 23 million acres of agricultural land. 
The full technical report and a shorter summary of key findings are available through American Farmland Trust's Farmland Information Center at http://farmlandinfo.gravityswitch.com/FRPPImpact.
Subscribe to receive top agriculture news
Be informed daily with these free e-newsletters
You May Also Like
---