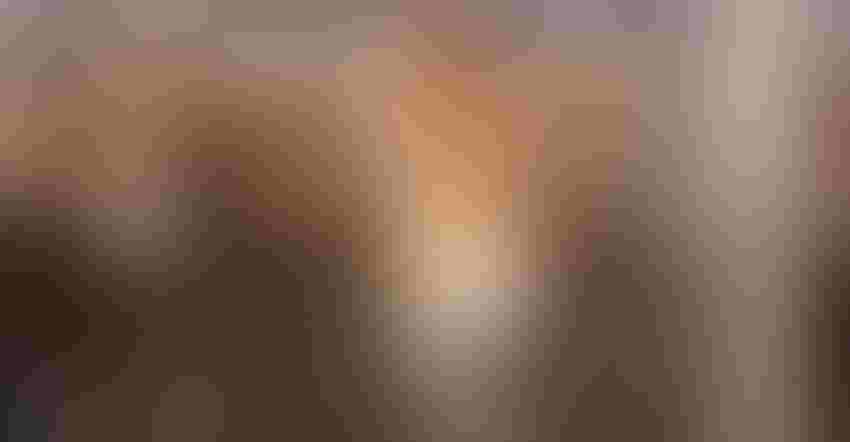 FEEDING TIME: Kilgus Farmstead milks about 150 Jersey cows and markets non-homogenized milk.
Photos by Kari Slagel
One hundred years ago, consumers bought milk with cream that floated to the top. Some consumers today still prefer a less-processed product. It's one reason non-homogenized milk is making a comeback.
"I think for a lot of people in the farming community, it may take them back to their childhood," says Jenna Kilgus, of Kilgus Farmstead, a dairy farm.
Kilgus Farmstead built its creamery in Fairbury, Ill., in 2009, when it started bottling non-homogenized milk. This milk separates into a liquid bottom and creamy top layer because it doesn't go through homogenization. That process breaks down and combines fat particles with liquids in milk to keep this natural separation from occurring.
Dennis Savaiano, Meredith professor of nutrition policy at Purdue University, explains that long ago, consumers took the cream off the top and used the milk for another purpose, or they would shake it up and drink it.
Separating themselves
"We didn't want to compete with conventional milk, so we needed to find that niche that could separate us," Kilgus says.
Kilgus realized exactly how separated some consumers were from the past when the family started getting reviews and hearing misconceptions about their milk.
"One hundred years ago, everybody knew what non-homogenized milk was," Kilgus says. "Now, we're so removed from that."
Amid the misunderstanding, they received feedback indicating consumers thought milkfat near the top was curdled or was unsafe due to confusing homogenization with pasteurization.
"Pasteurization is the safety feature," Savaiano says. "Homogenization is simply a structural piece that keeps the milk as a single component rather than two."
Kilgus Farmstead pasteurizes its milk to ensure it is safe for consumers to drink.
Addressing misconception
The Kilgus family realized that the creamery built to bring family back to the farm needed to bring consumers back too. The Kilgus team spent time going to grocery stores to teach consumers about non-homogenized milk.
"When we pour it out, you can see the cream on the top, but that doesn't mean that it's wrong or bad or spoiled or anything," Kilgus explains. "That just means that this is a different product than what you can buy on the supermarket shelf currently."
Nutritional value
Saviano says that from a nutritional perspective, non-homogenized milk and homogenized milk are identical. Both contain high calcium, protein and added vitamin D.
"The substitutes that people have been using instead of milk, whether they're sweetened beverages or plant-based beverages, aren't necessarily as nutritious," Saviano says. "From a nutrient density perspective, milk is one of the most nutritious beverages you can drink."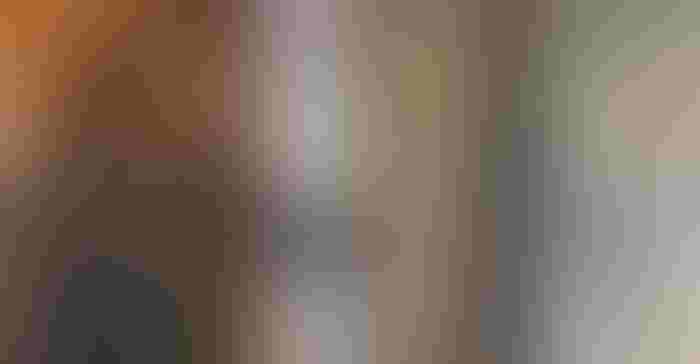 The Kilgus Farmstead on-farm country store offers many products, including whole milk, 2% milk, heavy cream and seasonal eggnog.
Kilgus Farmstead sells whole milk, 2% milk, skim milk, chocolate milk, heavy cream, half-and-half, ice cream mix for soft serve machines and seasonal eggnog.
While most of the farmstead's milk goes to coffee houses and restaurants, some goes directly to consumers.
"I think a lot of people drink our milk because they know where it comes from," Kilgus says. "It's a single source, and people like to know the people behind the product."
Since COVID-19 hit, home delivery services have increased. Consumers can shop for their milk online and get it delivered.
"Don't be scared because it is a natural product," Kilgus says. "It's one less process that we're doing to the milk, so don't be scared to try it."
The family also markets various products made from Jersey beef, Berkshire pork and Boer goat meat. Visit kilgusfarmstead.com.
Slagel is a senior in agricultural communications at Purdue University.
Subscribe to receive top agriculture news
Be informed daily with these free e-newsletters
You May Also Like
---