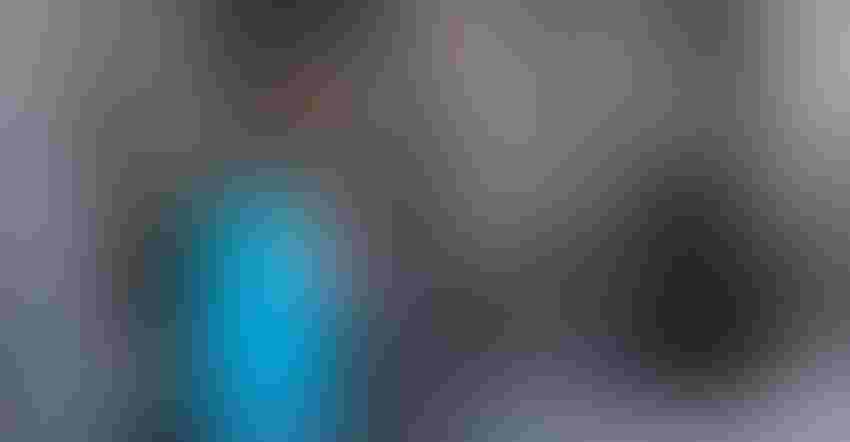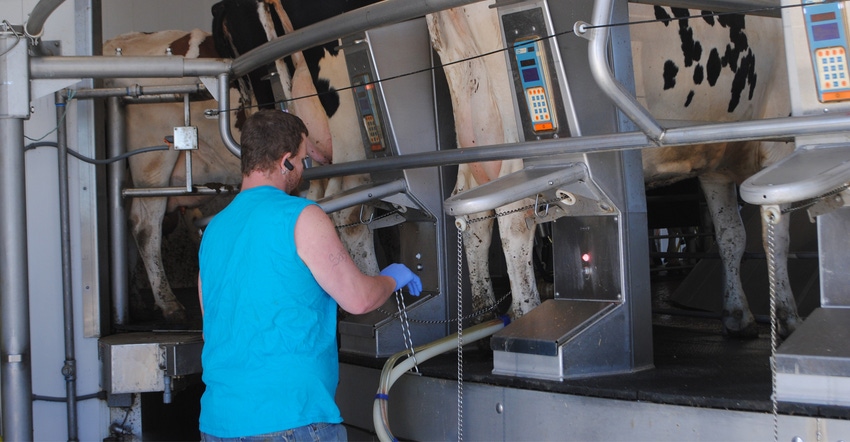 JOB EVALUATIONS: Dairy farmers should clearly communicate their expectations and do regular job evaluations to let employees know where they stand and what they might need to improve on, says Extension dairy specialist Robert Hagevoort.
Fran O'Leary
As dairy farms have gotten larger and farm owners have been forced to expand their worker numbers, employee management issues have become more important than ever before.
How dairy farmers handle those issues can often be the difference in whether an operation runs smoothly or remains profitable in today's competitive environment.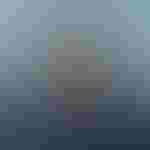 Robert Hagevoort (pictured), an associate professor and Extension dairy specialist at New Mexico State University, has become somewhat of a national expert on dairy workforce training and education as well as employee management. He spoke on "Practical Employee Management Strategies" at World Dairy Expo.
The hiring of foreign workers has become the norm on many large dairies, with Mexico, Honduras and Guatemala among the top countries of origin. Employee shortages have prompted many dairy farmers to hire workers without really knowing the worker's skill level, Hagevoort says, to carry out jobs that are often technically advanced.
"Manual labor on dairies is still referred to as low-skill labor, but there is not really a position on the dairy that is low-skill," Hagevoort says. "You need a skill set to be a dairy maternity worker or to handle animals and move them correctly from A to B without harming the animals or yourself.
"Recognizing if a calf is sick and giving it the appropriate shots, and treating animals according to protocols and standard operating procedures is a valuable skill set. You can't walk on a dairy and by 9 o'clock in the morning you're an expert. This takes a lot of time and training to get these people to where we need them to be to do the job to the best of their ability."
Automation companies are predicting dairy farms will eventually have one employee for every 250 or 300 cows, Hagevoort says.
"What that means is, we're going to end up with fewer employees and more automation doing the job for us, but those few employees are going to have to be of a higher skill set," he says.
It is often difficult for an employee manager to know if a worker is carrying out his or her duties efficiently, Hagevoort says.
"We have virtually no metrics pertaining to our workforce," he says. "We have metrics for reproduction, feeding, the parlor, and we measure everything regarding the cow, but how about metrics for humans? Can we measure who are our best workers?"
Get out of the way
Many dairy farmers need to let the people they've hired to take care of their cows do their jobs and "get out of the way," Hagevoort says. The farm owners should spend time honing their people skills and getting to know the strengths and weaknesses of their employees.
U.S. dairy farmers have traditionally hired workers from Mexico, but in recent years some of the workforce has been coming from Central America. Farmers might assume those Central American workers speak Spanish, so they develop training materials in Spanish. But those Central American employees are likely from Mayan descent, and they don't necessarily speak Spanish or even know how to read and write.
"The Mayan culture is very different from the Spanish culture," Hagevoort says. "What is their belief system? What is their family structure? Do they live like we do in our typical society? If I don't spend any time understanding who is working for me, how can I expect those employees to give me 100%?"
The differences might go beyond culture to physical stature, Hagevoort notes. An Anglo worker might be 6 feet, 1 inch tall, a Hispanic employee could be 5 feet, 1 inch, and a Central American worker might be 4 feet, 1 inch.
"If I can reach a button in my parlor with my 6-foot-1 frame, guess where my co-worker stands to reach that same button?" he says. "Or if I hang milking machines in my wheelhouse, I can work eight to 10 hours without fatiguing. If the worker is of shorter stature, he or she will fatigue more quickly. It's a reality."
Animal handling
Hagevoort describes animal welfare as "the positive outcome of the interaction between a human and an animal." Some employees are not necessarily adept at working with animals or haven't been taught proper animal-handling skills.
"The best thing to tell that employee is to sit on this bale of hay and watch and learn," he says. "If you can't anticipate what a 1,500-pound animal is going to do, that's where we end up with accidents. The abuse we see in some of these videos stems from employees not knowing what cows are all about. Animal-handling skills are learned gradually by practicing over and over."
Hagevoort says managing people is "far more difficult than managing cows."
"That's your challenge. You have to get out of your comfort zone and purposely focus on leading people. If it's not in your personality, hire somebody who is good at that. Communication is tough. Hire somebody who is good at communicating."
Hagevoort suggests that dairy farmers should clearly communicate their expectations and do regular job evaluations to let employees know where they stand and what they might need to improve on.
"As a leader, you set the bar at the top," he says. "You have to demonstrate leadership and excellence. It starts at the top and trickles down."
First and foremost, Hagevoort says farm owners shouldn't forget the human element of their relationship with their employees.
"Don't forget to be human for the humans that work on your dairy," he says. "It's a business relationship, and we often forget the human component. We're humans, first and foremost."
Massey lives in Barneveld, Wis.
Subscribe to receive top agriculture news
Be informed daily with these free e-newsletters
You May Also Like
---