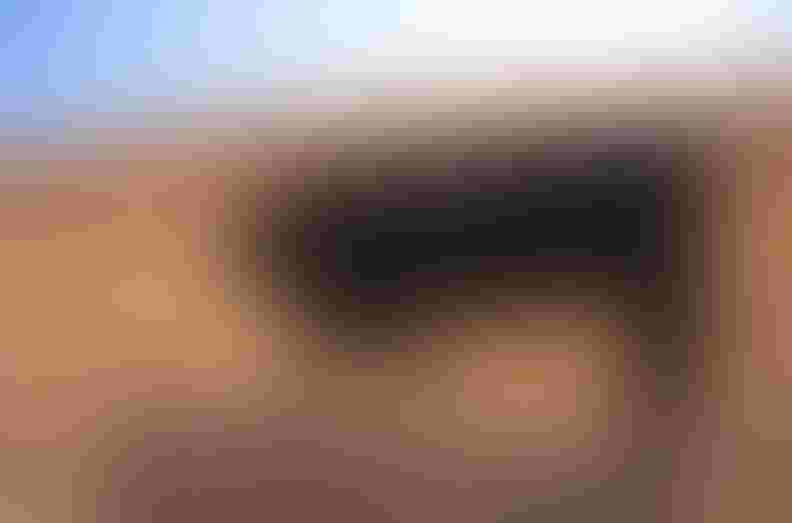 A genomics technique developed at Cornell to improve corn can now be used to improve the quality of milk and meat, according to research published online May 17 in the journal PLOS ONE.
A team led by Ikhide Imumorin, Cornell assistant professor of animal science, is the first to apply a new, inexpensive yet powerful genomics technique to cattle called genotyping-by-sequencing (GBS). The protocol contains only four basic steps from DNA to data, and Imumorin's work demonstrated it generates enough markers to put cattle genomics on the fast track.
"Breeders are interested in cattle with traits such as high meat or milk quality, disease resistance and heat tolerance, but identifying the best animals means sorting through thousands of unique gene variants in the genome," said Imumorin. "Until recently, the cost of genomics techniques has set too high a bar for breeders, and many cattle species, particularly those outside the United States and Europe found in Africa and Asia, were excluded from the genomics revolution."
Using samples from 47 cattle from six breeds from the United States and Nigeria, Imumorin's team used GBS to identify more than 50,000 genetic markers for genetic profiling. GBS was developed by Rob Elshire, researcher in the lab of Ed Buckler, a research geneticist with the U.S. Department of Agriculture (USDA) Agricultural Research Service and adjunct professor of plant breeding and genetics at Cornell.
The team's analysis showed the markers were preferentially located in or near the gene-rich regions in the arms of the chromosome, making them well sited for tagging genes in genetic studies. The researchers also demonstrated that the markers accurately detect the relationships among the breeds.
"GBS democratizes genetic profiling, and our work shows its usefulness in livestock," said Imumorin. "While a genetic profile could run $70 to $150 per individual using commercially available methods, GBS brings the cost down to around $40 a sample or less. It's a very exciting time."
Imumorin predicts that GBS will be deployed by breeders and geneticists scanning herds for superior breeding stock. He cited the example of how selection of bulls for use in breeding programs will be streamlined through GBS-driven genome analysis around the world without the steep cost of commercial SNP chips, the standard tool based on gene variants discovered in European cattle breeds and made into off-the-shelf genotyping chips.
"For example, a bull can have genes for superior milk production, but the only way to test that is to evaluate milk production in his daughters," said Imumorin. "A bull will be at least five years old before two generations of his offspring can be evaluated, and that's a long time for breeders to take care of a bull that may not make the final cut. These techniques hasten the day when a bull's value can be assessed using genetics on its day of birth more cheaply than we can do now."
The study was funded by Pfizer Animal Health (now Zoetis Inc.), the USDA National Institute of Food and Agriculture and USDA Federal Formula Hatch Funds appropriated to the Cornell University Agricultural Experiment Station.
More from Western Farm Press
15 must-ask questions before buying farmland
8 keys to a better wine grape grower contract
Cliff Young — the farmer who outran the field
Almond growers groom $3 billion crop
Sustainability matters to wine consumers
Honey bees: About those neonics
Agricultural pioneers battling water scarcity
Subscribe to receive top agriculture news
Be informed daily with these free e-newsletters
You May Also Like
---