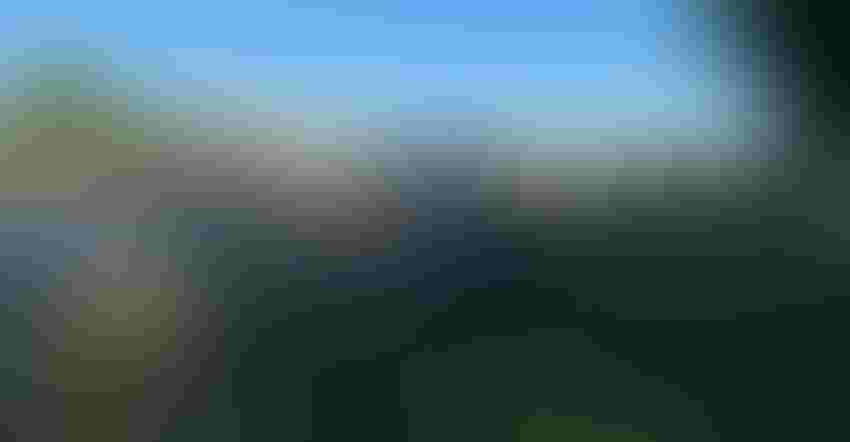 FARMLAND LOST: This view from Bruce Williams' yard shows what's happening to land he once rented and farmed next to his farmstead in Avon, Ind.
Angie Williams
Bruce Williams wants to do one thing: continue farming the land he's farmed for decades. However, some landowners he farmed for exercised their right to sell their land. A chunk of that land near Avon, Ind., will now grow houses.
One farm Williams rented for years adjoins his farmstead. Before, standing in his garden, he could see his sheep grazing in rented pasture. Now, it's a playground for bulldozers and earthmovers.
Related: Loss of farmland too glaring to ignore
"Dad feels like he is watching the death and destruction of land he farmed," says his daughter Angie Williams. She helps her father with farming.
"Our neighbors just don't understand what we go through to continue farming," she says. "It's difficult to move machinery due to traffic congestion. We try to explain to non-farm people why it's important to keep farmland in agriculture, but most of them don't understand."
Warehouse city
In Johnson County, Ind., subdivisions are also springing up. It's a plethora of warehouses, which has some residents wondering if the central portion of the county along Interstate 65 will become one giant warehouse district. Multiple large warehouses already exist at the Greenwood, Whiteland and Franklin exits, with more planned.
An Amazon warehouse anchors one development near Whiteland Road and I-65. Less than half a mile west, a Cooper Tires warehouse was the first occupant in Mohr Logistics Park, a different warehouse complex. On June 28, the Daily Journal reported that Mohr Capital, a Dallas, Texas-based real estate development company, is investing $350 million in the 475-acre complex.
A second building is finished, with a third nearing completion and more underway. Tenants are lined up but have yet to be announced for those buildings. In total, construction is underway on seven buildings, with work expected to be completed by the end of 2024.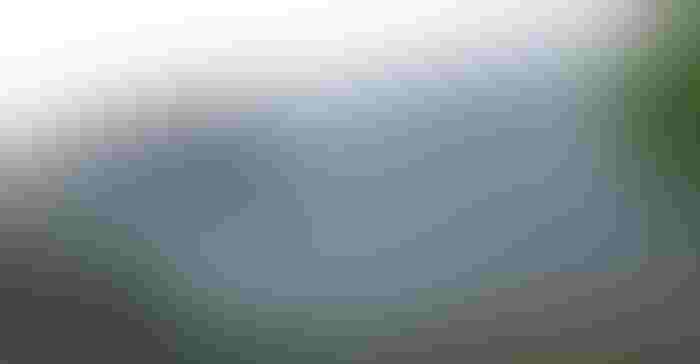 NO MORE CROPS: This Cooper Tires warehouse in Johnson County, Ind., was once farmland. It's the first occupant in Mohr Logistics Park, which will spread out over more than 450 acres.
Mohr plans four more buildings nearby, the Daily Journal report noted. Another 300 acres diagonally across from Cooper Tires is for sale, zoned for industrial and commercial development.
Spreading north
Rumors abounded last winter about potential land purchases in Boone County, Ind. The Indiana Economic Development Corp. was reportedly putting together large amounts of land. While Boone County Farm Bureau didn't take a stand, it arranged for an invitation-only meeting with local landowners and IEDC officials in early May.
According to one landowner, speaking on terms of anonymity, IEDC said the project was not warehouses or an airport, as rumored. IEDC explained it was offering to purchase land but would not use eminent domain to acquire acreage.
More recently, on June 22, Maria Flora of The Lebanon Reporter, in "City approves zoning for innovation district," said the Lebanon Plan Commission recommended general industrial zoning for land earmarked by the state as an innovation and research district. Thirty-two landowners petitioned for voluntary annexation and the change in zoning for almost 1,400 acres northwest of the city.
Eli Lilly announced plans to build a $2.1 billion facility there. It's part of the first phase of IEDC's project. According to the article, the Lebanon project could grow to 8,000 to 10,000 acres, with rights to purchase 6,000 acres already secured.
Impacting land prices
Even if you don't have development near you, you could feel the impact. Real estate agents note that one factor fueling the rapid rise in farmland prices statewide over the past year was interest from people who sold land for development, seeking land elsewhere to take advantage of federal 1031 tax exchange laws.
A farm manager reported that an 800-plus-acre farm in west-central Indiana sold earlier this year for about $16,000 per acre. One buyer purchased the entire acreage, reportedly as a 1031 exchange for land sold to development.
State action
The Indiana General Assembly passed legislation in 2022 that specifies how IEDC can establish Innovation Development Districts, or IDDs. Under the law, before IEDC can extend a formal offer to a company that would require setting up an IDD, it must alert the executive of the local governmental unit.
As the project progresses, IEDC is required to cooperate with local government executives and economic development representatives within the geographic area.
Learn more about IEDC and its programs at iedc.in.gov. To learn more about IDDs, email [email protected]. The description of IDD programs on the website related to Senate Enrolled Act 361 doesn't mention any requirements that taxpayers be notified.
Subscribe to receive top agriculture news
Be informed daily with these free e-newsletters
You May Also Like
---