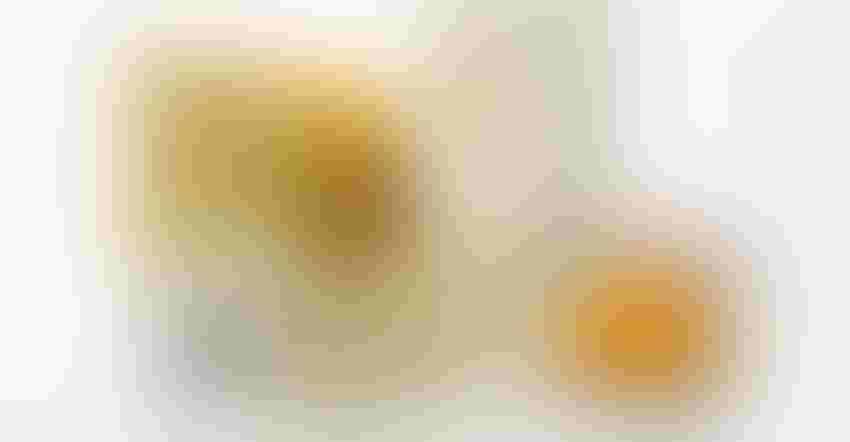 RECORD CONSUMPTION: In 2019, Americans consumed 653 pounds of dairy products per person — more than 100 pounds more dairy products than was consumed per person in 1975.
Jeffrey Coolidge/GETTY IMAGES
While the dairy checkoff is focused on driving sales and consumer trust, it also keeps an eye on the future, according to Tom Gallagher, CEO of Dairy Management Inc. DMI, which manages the national dairy checkoff, has been engaged in dairy transformation efforts, which explore ways to turn possibilities of the future into realities for dairy today.
"A lot of people long for the good ol' days when they think per-capita consumption of dairy products was high," Gallagher said during a panel discussion on envisioning a secure future for the dairy industry at World Dairy Expo on Sept. 29. "While fluid milk consumption is down, consumption of dairy products is at an all-time high today."
Record dairy consumption
According to the dairy checkoff, in the past decade alone, domestic consumption of cheese is up 19%; per-capita butter consumption is up 24%, and per-capita yogurt consumption is up 7%. Overall, in 2019 Americans consumed 653 pounds of dairy products per person per year — over 100 pounds more dairy products than was consumed per person in 1975. In 1975, Americans consumed 542 pounds of dairy products annually.
Cheese consumption alone has risen from an average of 14 pounds per person in 1975 to 38 pounds per person in 2019.
Not only has domestic consumption of dairy products risen, but U.S. milk production also increased 14% between 2011 and 2019. Annual milk production climbed from 195 billion pounds in 2011 to 218 billion pounds in 2019, according to USDA.
Peter Vitaliano, National Milk Producers Federation vice president of economic policy and market research, said, "Consumption of dairy products and growth in dairy consumption is important for dairy farmers."
He said he is troubled because where milk is produced is becoming separated from where it is consumed.
"Consumers are increasingly interested in where their milk comes from," Vitaliano said. "How do we more closely link consumers and dairy?"
Vitaliano said it is important for farm organizations to tell consumers positive stories about where their milk comes from.
"Agrotourism can connect consumers to the dairy value chain," he explained. "Farmers and organizations can make digital contact with consumers."
Perfect superfood
Eve Pollet, senior vice president of strategic intelligence at DMI, said dairy can be a health and wellness solution in the future.
"One of the greatest opportunities I see is individual customized diets," Pollet said. "Think of the growth Starbucks has experienced in the past 20 years. We are clear consumers want that. Dairy needs to be there — the quantification of how consumers order their food.
"We believe milk can be the ultimate tool of food as medicine. People understand that what they eat impacts their health. We want to meet consumers where they are at."
Pollet said consumers are asking for health and wellness customization.
"We want to be able to meet consumers' needs," she said. "We believe if we can do that, then the opportunities for growth are unlimited. I think our ability to harness technology and prove that dairy is that perfect superfood, then there is nothing dairy can't accomplish."
Subscribe to receive top agriculture news
Be informed daily with these free e-newsletters
You May Also Like
---