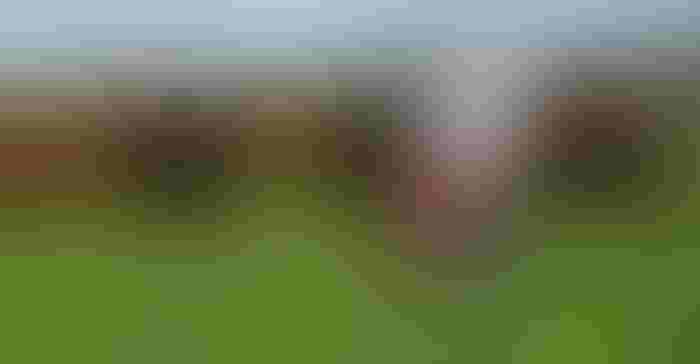 Hesitation can lead to missed opportunities, says Tonya Lohr, who with her husband, Andy, bought a former Crawford County, Ohio, bratwurst processing facility and turned it into a local custom butcher shop and retail meat market during the height of the COVID-19 pandemic.
"I think we got in at the perfect time when most people would be hesitant because the world was closed down," she says. "We jumped into this new business when the economy and the beef industry were going through a lot of turmoil and uncertainty. We knew there was demand, so we just planned to figure it out."
That decision also opened opportunities for their son, Jake, 25, and daughter, Jessica Alt, 27, to join the business.
The Lohrs farm 1,400 acres of corn, soybeans, wheat and hay in Bucyrus, Ohio — population about 12,000. They raise more than 100 beef cows and feed out the calves, while also purchasing about 50 feeders per year to supply their Center Street Meat Co. that opened in February 2021.
The decision to branch out came in July 2020, right as COVID's onslaught changed how people lived, shopped and ate. It also changed how animals were harvested. "Nobody could get an appointment when animals were ready for harvest and processing, which cuts into the profit margin for the grower and results in an overfinished carcass," Tonya says.
The original business plan was to offer custom butchering to help local producers out of that bottleneck with another alternative.
Most people think, plan and prepare. "We're a little backwards in that when we see an opportunity, we go for it, and if it's not right, we do it again and we do it again, until we get it right," Tonya says.
While custom butchering was the plan, Jessica — with expertise in accounting, management and marketing — pushed to simultaneously open a retail meat market. "She said the money is in retail," Tonya adds.
They bought new equipment, but also a lot of used equipment through auctions. Compressors for cooling were already in the upstairs, but needed some maintenance. Word carried quickly, as the renovations got underway.
"We had people wanting to book their beef processing way before we were ready," Andy says. "We knew there was demand — we're booking a year out now."
The first beef carcasses from the Lohr farm and other growers were delivered from a slaughter facility in January and hung for 10-14 days before processing. The first custom orders were going out the door as the retail doors were opening Feb. 1, 2021.
"Everything just kind of fell into place, and we started the retail store right from the get-go," says Jessica, while noting that word of mouth, the website and social media have been the bulk of their marketing efforts.
It's worked. The Lohrs don't produce enough beef to keep the meat shop supplied. "We're looking at expanding, but right now if we don't have cattle ready, we buy from local, Crawford County producers," Andy explains.
The business is inspected by the local health department, and all meat being processed is inspected by the Ohio Department of Agriculture. "State inspectors are in our facility daily and hold us accountable to be compliant with rules and regulations," Jessica says.
Love of farming
Both Andy and Tonya (Sauselen) grew up on Crawford County farms and were high school sweethearts, knowing each other before either could drive. She grew up on a century-old family farm raising crops and beef, while Andy's dad, Don, farmed with a neighbor, Tom Shawk, growing crops with a cow-calf operation and feedlot.
"His parents' farm and our farm were basically across the creek, and so sometimes we'd meet at the river," Tonya says with a boisterous chuckle, while adding they've been married for 29 years.
Farming has always been in Andy's blood, and while Tonya has worked in town as a hairdresser for 31 years, her contributions and insight have had great impact. The idea of a meat market sprang up quickly.
"As a hairdresser, I know a lot of people," Tonya says. "One of my clients is a realtor, Sharon Katona of Katona Reality, who helped me relocate this business I've owned for 22 years a few years back. She wanted me to look at this Center Street building. Two weeks later, it was in our name."
The operation helps customers seeking a farm-to-table diet. "You can't get any fresher, and that's because we're doing the full circle — cutting out the middleman," Jessica says. "We are cutting costs, and we're getting a better quality and value to the customer."
Being new to the business, finding a good workflow and maintaining the highest quality through high demand were two of the biggest hurdles.
"Trying to fulfill demand, we would much rather say 'I'm sorry, we can't fulfill this order right now,' versus compromising on quality," Tonya says.
Jake has an attachment to animals and likes taking care of them, more so than raising crops, Tonya says. "Having Jessica run the store and handle the marketing was a good fit. But, for Jake, I wasn't sure where he'd fit in," she says. "But he's a hard worker and has really excelled in butchering."
Being a hunter, Jake had some deboning experience. Now, he works alongside their head butcher, specializing in ground beef, burger patties, bratwurst, bologna, snack sticks, meatloaf and ham loaf.
"I don't really like to mix meat, so Jake has been helping me in the kitchen since he was 2 years old mixing meatloaf," Tonya explains. "He has his own special recipe that I kind of taught him growing up, and we sell quite a bit of meatloaf at the store."
It's that interest in cooking that sparked his quest to own a food truck. He's already tested it out with great success in renting the Crawford County Cattlemen's Food Trailer on several different occasions. "It's promoting our family business and products at the same time," Tonya explains.
So far, feedback has been very positive. "But we tell everybody, we want to hear the good, the bad, the ugly… the everything, because we can't grow and we can't serve the community the best we can without hearing it all," Tonya says.
The store concentrates mainly on beef and pork products. Nearby Ackerman Farms supplies the pork. On a smaller scale, Jessica and her 5-year-old son, Eli, and 3-year-old daughter, Anna, have been raising meat chickens. This year, they have added about 100 turkeys to meet the Thanksgiving demand.
On average, about five beef cattle and five to seven hogs are processed weekly for both custom and retail.
What's selling the most often equates to seasonal demand, but bratwurst is probably the overall winner for this small town that attracts more than 100,000 during its annual Bratwurst Festival the third week of August. 
"This time of year [summer] we sell a lot of burgers, brats, pork butts and briskets," Jessica says. "Coming into fall, stew meat, cubed steaks and roasts are big, and roasts will be in demand throughout the winter, and then into spring, customers will want our hams for Easter."
Jessica brings awareness to customers about the different types of cuts and just how much freezer space is needed for quarter- or half-beef purchases. In the current economy and food market, many customers are wondering about price increases.
"We watch the market as it fluctuates, but we don't tweak our wholesale or retail prices on a weekly or even monthly basis — we review our prices quarterly," Jessica says, while her mother adds, "And we can control that better because we have eliminated the middleman."
What's ahead?
What's in the future? Clearly this family is about seizing opportunities, growth and new markets. Jessica says, "We want to offer our products to more places and branch out to different stores, whether it be retail or restaurants."
Center Street Meat Co. provides meat products to Pickwick Place, Old 30 BBQ, Baker's Pizza Sport Shack, Crazy Fox Saloon, Bowstrings Bar and Grill, Greenwich Beverage Center, Bucyrus Elks, The Hideaway Inn and Bytchin Kitchen Food Truck.
"Jake would like to have a restaurant or a food truck," Jessica says, while Tonya chimes in and adds, "Jessica wants a harvest house, and my husband wants an additional feedlot."
They're dabbling in ready-to-eat food offerings with their lunch specials that change daily, including things such as pulled pork, sloppy joes, bratwurst, hamburger patties, fried bologna, BLTs and more.
Any of those changes, all agree, will hinge on farm production to meet increased demand. "The facilities need revamping — we have two cow barns right now and one feedlot," says Tonya about raising their grass-fed and grain-finished beef.
They are thinking of converting one cow barn into another feedlot. "I'm also looking to put up manure storage in the next three years," Andy adds.
In total, the farm has about 100 acres of pasture and, in cooperation with the H2Ohio program, Andy is looking to implement more practices to increase stewardship of the land.
The Lohrs recently received a state grant for local meat processing, which they plan to invest in additional equipment and upgrades.
Reflecting on their recent expansion, Andy says much of its success can be attributed to great workers — nine full- and part-time — and a supportive community. "I'm the only one full time on the farm, but my best friend, Travis Koschnick, is here a lot after he's done with his full-time job, and good friends and family show up to help during the busy season."
Andy hopes this growth will keep the family business open to the youngest generation, which includes Eli and Anna. "We hope it provides an opportunity for them when the time comes," he says.
With an infectious laugh, Tonya likes to bring a bit of humor to everything she does. In looking at their children, she says. "I'm a hairdresser. Andy's a beef producer, so why shouldn't they be meat cutters?"
About the Author(s)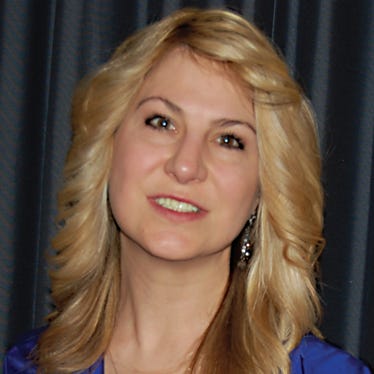 While Jennifer is not a farmer and did not grow up on a farm, "I think you'd be hard pressed to find someone with more appreciation for the people who grow our food and fiber, live the lifestyles and practice the morals that bind many farm families," she says.
Before taking over as editor of Michigan Farmer in 2003, she served three years as the manager of communications and development for the American Farmland Trust Central Great Lakes Regional Office in Michigan and as director of communications with Michigan Agri-Business Association. Previously, she was the communications manager at Michigan Farm Bureau's state headquarters. She also lists 10 years of experience at six different daily and weekly Michigan newspapers on her impressive resume.

Jennifer lives in St. Johns with her two daughters, Elizabeth, 19, and Emily 16.
Subscribe to receive top agriculture news
Be informed daily with these free e-newsletters
You May Also Like
---