Two years ago, Ashley and Larry Latta were living in Pittsburgh where they were trying to advance their careers in health information technology and financial management.
But the couple always wanted to find a way back to the countryside. Ashley is originally from Huntington, and Larry is from Somerset County — both a long way away from the Steel City. The challenge was finding a way back to the country while also being able to support themselves.
Then, in 2013 while planning their wedding just outside State College in the small borough of Petersburg, they drove past a Christmas tree farm tucked between two state parks and a state forest.
"I was just mesmerized by it and couldn't get it off my mind," Larry says. "And then somehow we were talking about it over the holidays after our wedding, and her pap knew the owner. This was in 2013."
Last year, they made their dream come true when they bought the 30-acre Tuckaway Tree Farm. Although they have no prior experience as farmers, the Lattas are counting on their work and life experiences, as well as a little help from a friendly neighbor, to help guide them.
So, why Christmas trees?
"We both love landscaping and trees. I was in the environmental club when I was a kid. We always did programs for planting trees for people," Ashley says. "And I think there's just something special about being a part of what's the most special day of the year for a lot of people, going with their families to get a Christmas tree. We're growing something that makes everyone happy. It's just a part of tradition. We wanted to do something that was part of other people's holiday traditions."
"Family and holidays have always been huge to me. And just being able to sell happiness and create that, with a sustainable crop that when you're working in it you smell great!" Larry says.
From dream to reality
The original Tuckaway Tree Farm was more than 100 acres, but sections of the farm have been subdivided over the years. The couple bought the middle 30-acre section, which includes a cabin and spacious barn, last year and the right to work planting 3,500 trees. They planted another 5,000 trees this year.
They grow Douglas fir, Canaan fir, concolor fir, Korean-balsam crosses and balsam-Fraser crosses. They also grow white pines and some ornamental trees that they plan on selling to landscapers.
Some of the taller trees left over from the previous owner are nearing maturity and will be ready in 2022, so the plan is to have a small, limited selection of choose-and-cut trees.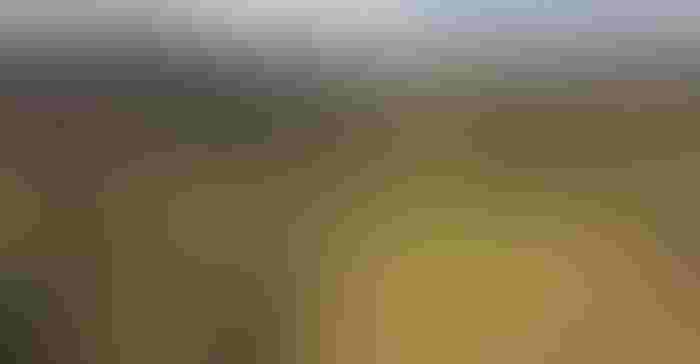 It's been a steep learning curve for the couple in many ways. For Ashley, learning the ins and outs of pest control has been the biggest adjustment.
"I think that's a big learning curve for us," she says. "We border state forest. Because our farm used to be bigger, the neighboring properties have untreated trees, so we have to worry about those trees getting pests and diseases and coming over to ours. So I think that is just a bigger ballgame in terms of learning curve that we had no idea about.
"We also never had jobs before that depended on the weather, so that's been a learning curve for us. We're not getting rain. … That's going to impact us. We have too many trees to water every single tree. We're obviously working on some irrigation, but there's some things that are left up to nature, and that's been a different thing for us."
For Larry, the first year farming was hard at times. He had to drive every day from Pittsburgh, a two-hour drive one way, to plant the more than 3,500 trees in 2020. He's had to learn everything about growing Christmas trees, from when to apply spray to how much watering should be done.
But part of the deal in buying the farm was getting help from previous owner Rob Nicholl, a well-known Christmas tree grower in the State College area. Nicholl has kept a desk inside the couple's barn and freely roams around the farm in a Gator, but he's been side by side with Ashley and Larry, teaching them the intricacies of the trade and sharing his knowledge and wisdom.
"He's been a great mentor," Ashley says. "I think that we really wanted to do this, but I don't know that we would have without the support of someone with all of that experience, and we also joined the Pennsylvania Christmas Tree Grower Association, trying to get as many resources, meet with other growers. Everyone seems to be willing to help."
Planning and waiting
Crowded Christmas tree farms right after Thanksgiving might give the illusion of a moneymaking machine, but it takes a lot of effort and time to get to the point of making money, let alone a profit, on Christmas trees.
The trees the couple planted will only be ready in six to eight years. Larry says that they didn't have a business plan when they bought the farm. Instead, he counted on his background in finance to project forward the farm's yearly costs, including mowing, pest and disease control, as well as the initial purchase of the trees to come up with a plan to become better and more efficient at growing the trees until they are sold, and income is flowing.
"So it's a lot more difficult to budget and forecast years down the road, not just for the current year. A seasonal crop would be much easier," he laughs. "So trying to budget that out has been extremely helpful. I used to take someone from 20 years old all the way to retirement and death at that point, forecasting those analyses. That was incredibly helpful to me. I have knowledge in taxes, so that helps, too."
The couple planted 600 shade and ornamental trees that will be ready to sell to landscaping businesses in about three years. They also planted a pumpkin patch this past year to generate some income.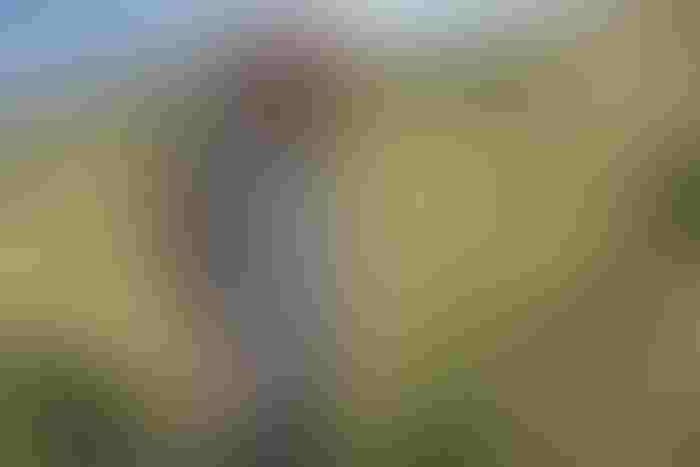 The couple applied for and got a $10,000 Jumpstart Grant this past year through AgChoice Farm Credit. They are planning to use the grant to install an irrigation system for the ornamental trees and pumpkin patch.
But as part of the application process, the couple had to write a formal business plan and complete an ag business basics course. Ashley says that writing the business plan was beneficial for several reasons.
"I think that for us it helped us go through and think about some questions that maybe we wouldn't have," she says. "I think about some contingency questions, think about what skills, really, we're bringing to the table, and actually put that on paper as well as a timeline of the plan. Actually mapping out if we want to have a Christmas store opened in 2022, we need to work on that now. So it just kind of helped us firm up our timeline and plan on when we wanted things to be done to hit our goals."
"And I think it also gives us a reference point to come back to," Larry adds. "Especially with the rising costs of everything, now it's even more important to really fine-tune that so we know where we're headed in the next couple of years. I think it's going to be really challenging since we still don't have the revenue coming into the farm."
Speaking of waiting on revenue, Ashley says that it's a big adjustment from living on two incomes in the city.
"I'm keeping my off-farm job and that provides us some health insurance, obviously some stable income," she says. "And then we are just being very careful with our planning in terms of what we're spending over the next few years until we really start to see the revenue from the trees."
Lessons learned, ambitious plans
Larry knows that he could have learned a lot about growing Christmas trees by reading a book or looking online, but the experience of working with former owner Rob Nicholl has been much more valuable, he says.
"It's the process, it's the calendar, it's the schedule," he says. "Weather obviously plays into that, but knowing the right times to do certain things because if you miss your window, it's gone. What I've learned that's most intriguing to me is how you can shape different trees and correct them. Some people think that Christmas trees are special trees that just grow beautifully, which they are, but it takes a lot of work to get them to that beautiful perfect shape, color, everything."
Now that 2021 is winding down and more trees are in the ground, Ashley says the next step is renovating the barn on the property this winter. If all goes well, this is where the farm store will be.
They are also in the market for new equipment, including a baler and shaker for freshly cut trees, and possibly hiring some seasonal support.
Ashley is ambitious about the farm's future.
"Yeah, in five years I would love to see us both full-time employed on the farm. I'd love to see, obviously, a big Christmas season where this is where you come to get your Christmas tree, your tradition with your family, and we have a store," she says. "But then more events throughout the year, too. We want to keep doing pumpkins and autumn fest, potentially some summer things like flowers; I don't know what that looks like. Just really trying to expand our season and getting people out to the farm throughout the year."
And though they've only been at it since last year, Ashley and Larry have advice for prospective young farmers:
"Don't be afraid to take a risk," Larry says. "Have a plan to go along with that. And don't be afraid to ask for help. There's so many people that have reached out to us, lent a hand, helped us get to this point, and there's so many more people who want to help."
Want to hear more? Listen to this week's Young Farmer Podcast about Ashley and Larry's journey as young, beginning farmers, and how they are applying the tools they have learned to succeed.
Subscribe to receive top agriculture news
Be informed daily with these free e-newsletters
You May Also Like
---