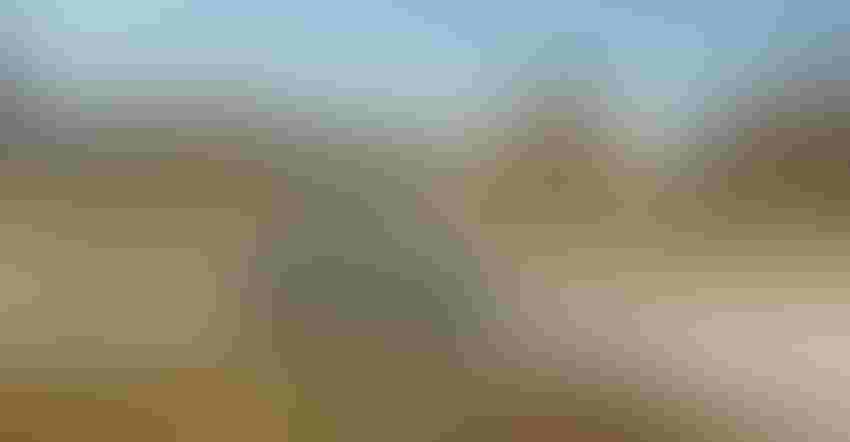 LOCAL EMPLOYER: CountryMark's refinery near Mount Vernon, Ind., has been a large employer in this rural area for decades.
Many national and state commodity groups and farm organizations have called for EPA to eliminate the small refiner exemption in the Renewable Fuel Standard. The RFS requires refiners and importers to meet obligations for using certain amounts of renewable fuels. The exemption was included in the RFS law from the beginning to provide some assistance to companies producing relatively smaller amounts of fuel that would have difficulty meeting the requirement.
Opponents of the exemption contend that it decreases the demand for ethanol by 2 billion gallons per year. Their view is that if the exemption went away, more ethanol would be produced and farmers would benefit.
An Indianapolis-based co-op, CountryMark, is one of few actual refiners in the eastern Corn Belt that produce fuels from locally sourced crude oil. CountryMark has a different view on the small refiner exemption debate, and wants farmers to hear its side of the story.
How exemption protects jobs
Here's Indiana Prairie Farmer's exclusive interview with Matt Smorch, vice president of refining and logistics at CountryMark, and Belinda Puetz, the company's director of marketing.
Why do you believe the small refiner exemption is beneficial?
Smorch: It was included as part of the law when the Renewable Fuel Standard act was passed initially. The language stated it was available to companies which would face a "disproportionate economic hardship" without it. Many thought it only applied to refiners facing bankruptcy, but the courts ruled that it applied to any refiner who would suffer adverse economic effects without it.
What the exemption does is help protect rural jobs. For example, our refinery is in Mount Vernon, Ind., a small rural community. If our refinery could no longer operate, many good-paying local jobs would be lost.
CountryMark is a strong supporter of ethanol and biodiesel products, correct?
Puetz: Absolutely. We encourage our 21-member co-ops who own us and who sell fuel to farmers to blend as much ethanol and soy biodiesel into respective products as possible. In fact, in 2018 we began offering economic incentives to our member co-ops to encourage them to sell more products blended with biofuels. In addition, we're currently looking at offering an E15 gasoline blend.
If the company promotes biofuels so strongly, why does it need the small refiner exemption?
Smorch: That's an excellent question. Unfortunately, the answer is complex. It centers around math EPA uses to calculate our obligation in terms of marketing biofuels to meet the RFS. Because we produce both gasoline and diesel fuel, and due to how the math works across both products, it makes it nearly impossible to meet the standard.
How does the exemption help?
Smorch: When we don't meet the standard, we must purchase Renewable Identification Numbers, or RINs. In 2017 alone, we spent $19.2 million on RINs. That was our third-largest expense.
Puetz: The amount spent on RINs in any one year can be as large or even larger than our total profitability as a company. CountryMark applied for the exemption for 2017, and EPA granted it in 2018.
Did you get money back?
Smorch: No, we got RIN credits. We could sell them, but the market price is low. We can also keep them to retire when we don't meet the standard in the future. Currently, we've applied for an exemption for 2018 production. EPA has yet to issue a determination on that request. The RIN, small refiner exemption system is retroactive. What help we get comes after we've already paid out money buying RINs when we're short of the standard.
What are the take-home points for farmers?
Smorch: First, the small refiner exemption was included from the start as part of the law because lawmakers recognized the potential problem. Second, without what relief it offers co-ops like ours, rural jobs could be lost. Third, we believe the 2 billion gallons of "destruction in ethanol demand" some people talk about simply isn't factual. When we look at data issued by EPA on gallons of ethanol produced, there is no drop because people exercise their rights under the small refiner exemption. The math behind all of this is very complex, and it's a paper number rather than a factual number.
Puetz: We strongly support biofuels. Our blending of ethanol and biodiesel has increased over time The small refiner exemption has had zero effect on the amount of ethanol and biodiesel we have purchased and blended into our products.     
Subscribe to receive top agriculture news
Be informed daily with these free e-newsletters
You May Also Like
---