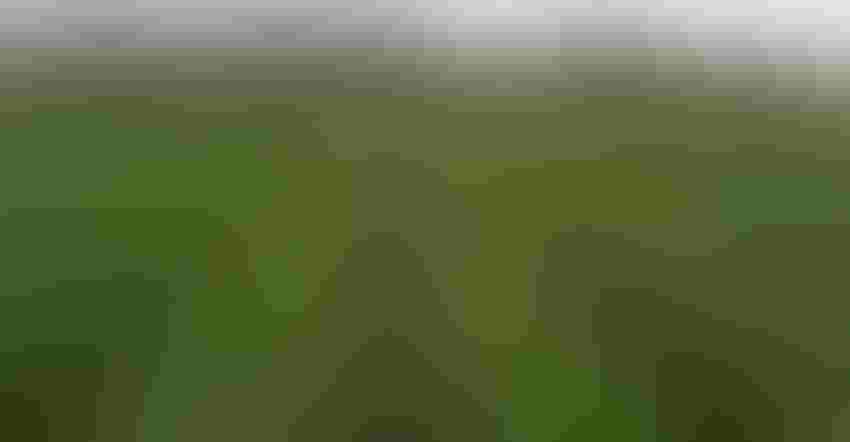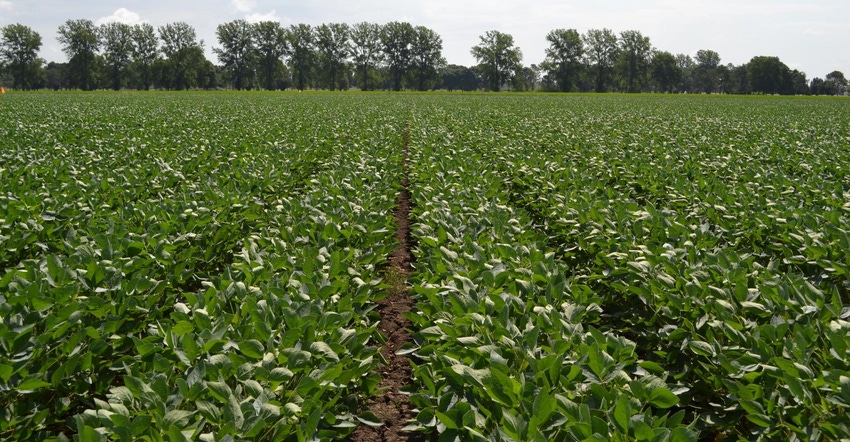 Let's face it, margins are tight and for many producers that may mean limiting crop rotation and keeping some of the soybean fields from 2021, soybean fields in 2022.
Phil Krieg, a Syngenta agronomy service representative based in Illinois, says there is an associated risk with planting back-to-back soybeans, but many producers have been planting continuous soybeans for years.
The good news is that in many parts of Illinois, it's been like this for up to 15 years. The bad news is that it means all eyes are on the management of the crop.
3 Steps
Krieg says there are three steps for a successful back-to-back soybean program
Monitoring Sudden Death Syndrome (SDS) and Soybean Cyst Nematode (SCN) scores.
What this means is that producers need to plan ahead for growing continuous soybeans.  Start out with a good quality fertilizer program containing strong potassium and phosphorous rates.  Do not overlook the pH of the soil for good balance of secondary and micronutrients.
Then producers need to research their herbicide availability and identify the weed problems they have in an individual field. Then use the right herbicide for their specific weed problem.
The next item to conquer is managing soybean-specific diseases and pests, like SCN and SDS. By using a variety with a high SDS and SCN resistance score, producers can keep disease and pest pressure low.
"That's where precise management comes through" Krieg says.
Krieg adds that producers should never use the same soybean variety year over year. By starting with different varieties each season, you can protect your track record in continuous soybean plantings.
Another tip Krieg gives is to not to overlook the variety's SCN or SDS score. Dig into the resistance scores, and note if the variety is strong or mild when it comes to SCN and SDS.
Management
Crop protection in continuous soybeans then comes down to using a powerful seed treatment. For example, from Syngenta, he recommends Saltro fungicide seed treatment to protect against SCN and SDS, and CruiserMaxx Vibrance seed treatment for broad-spectrum early-season protection.
Krieg says the right seed treatment can set the entire soybean crop up for success for the season.
To help soybean start strong from day one, Krieg says the latest Syngenta Seedcare innovation, CruiserMaxx APX seed treatment delivers supercharged early-season insect and disease protection, including Pythium and Phytophthora. CruiserMaxx APX recently received U.S. Environmental Protection Agency registration and will be widely available for the 2023 season.
Early planting and weed control
Another area producers should consider is when they plant and how that can impact their growing season. Krieg says producers continue to push their planting date earlier and earlier. He acknowledges that it usually results in higher yields. However, it also means a longer season to fight weeds.
A longer growing season can mean a two- or three- pass herbicide program in order to keep rows clean all season long. He suggests staging herbicide applications based on which weeds must be fought at what point in the season, based on their emergence timing.
"Go month-by- month and which weeds appear in those months when it comes herbicide applications" says Krieg.
Krieg says the current markets are a lot to manage, and there is a lot of anxiety going into this planting season, but he has these words of advice for producers.
"No matter what the price of soybeans or corn is, the pathway to success is in the yields," Krieg says.
Subscribe to receive top agriculture news
Be informed daily with these free e-newsletters
You May Also Like
---