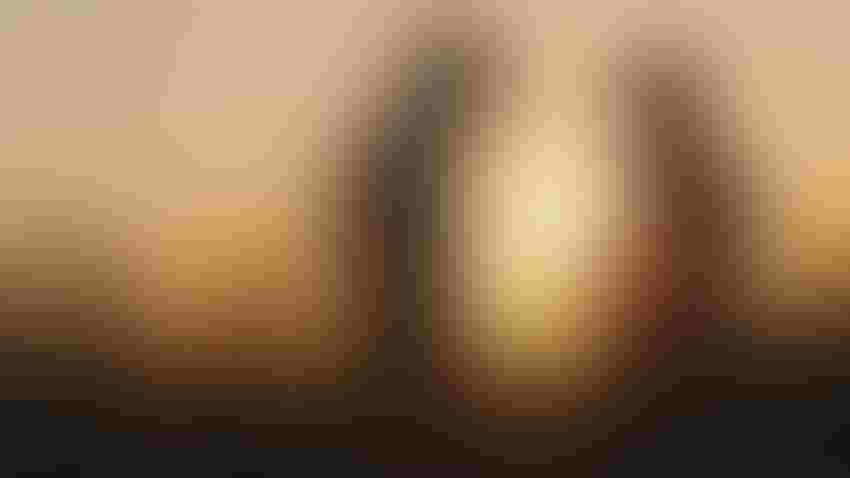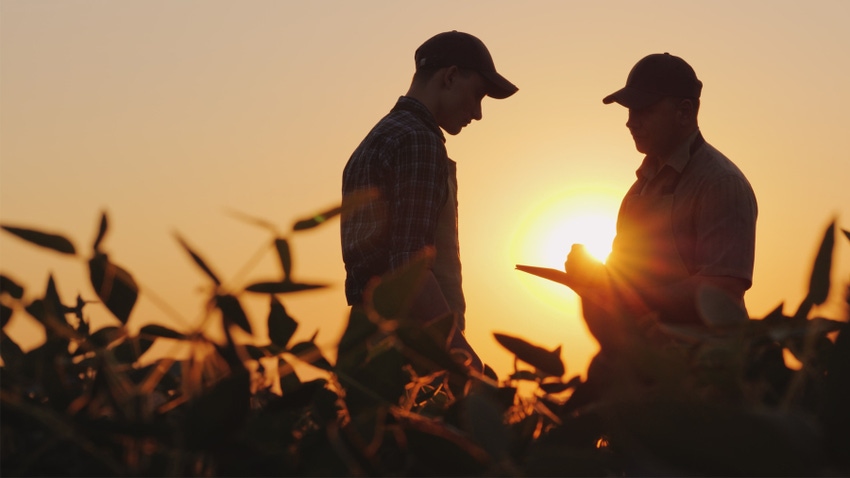 EMPLOYEE OPTION: Many farmers have a key employee whom they treat almost like a son or daughter. It seems natural to want to sell the farm to this person.
StockSeller_ukr/Getty Images
According to the USDA, the average age of a farmer in the United States is 57.5 years. Many farmers do not have children who are likely to take over the farm. As years go by, farmers find running the farm to be challenging and exhausting. Several alternatives should be considered before a real estate agent is hired and the farm is listed for sale:
Sell to employee(s). Many farmers have a key employee whom they treat almost like a son or daughter. It would seem natural to want to sell the farm to him or her. The advantage of selling to an employee is his or her familiarity and understanding of the farm. Also, tax planning to minimize transfer taxes can be used since there is a level of trust between the parties.
However, there are often disadvantages to such a sale. For example, great farm employees don't always make great farm owners. It takes entrepreneurial spirit to be a farm owner and courage to take calculated risks. Also, most employee purchasers have limited cash to work with. Therefore, the farm seller will not receive a lump sum payment at the time of sale and likely will be asked to become the lender.
Bring on partner(s). Farms with older owners often look for a younger partner to join the operation. However, there are a number of matters to discuss with a prospective new partner.
A potential partner should share the farmer's philosophy and approach to money, family and work. His or her trustworthiness is also very important. A future partner's communication, collaboration, problem-solving and leadership skills should be evaluated. The farmer and potential partner should discuss decision-making, management and responsibilities for the new partnership.
On the legal side, ownership percentages, excluded assets from the partnership, and buy-out or exit terms will need to be documented.
Pursue a merger. Daily in the news, farmers hear about agricultural suppliers, cooperatives and manufacturers merging with one another. In a legal sense, a merger is defined as the voluntary fusion of two companies on broadly equal terms into one new legal entity.
Mergers can offer a great deal of economic potential. Merged farms may capture greater economies of scale and management specialization, which may lead to a better opportunity for succession.
However, a merger has risks. A merger is really a business marriage. Like marriages, people should consider personalities, value systems and goals. Mergers, like marriages, are easy to get into but much harder to get out of.
Form strategic alliances. There is another way for two farms to work together without formerly "tying the knot"— a strategic alliance. In an alliance, no money changes hands and the farms maintain their identity and independence.
For example, an alliance could be created between a dairy farm and crop farm. Or a cropping alliance could be created between two dairy farms. Any strategic alliance requires trust and complementary skills, and must have proper legal documents in place.
The business structure of farms is going to continue to change. As explained earlier, there are several alternatives to just selling the farm if there are no interested family members. If any of the aforementioned alternatives are chosen, it is very important to work with knowledgeable advisers who not only are familiar with the business and tax aspects of the transaction, but also know how to deal with human communication "soft skills" that enhance relationships.
Schneider is a partner in the agricultural law firm of Twohig, Rietbrock, Schneider and Halbach. Call him at 920-849-4999.
Subscribe to receive top agriculture news
Be informed daily with these free e-newsletters
You May Also Like
---