Commodity prices spark Arizona farmland values
Commodity prices spark Arizona farmland values
Arizona farmland values and rental rates continue to increase due to higher commodity prices.One of the best examples of economic recovery in Arizona agriculture is increasing farmland values in Pinal County.Farmland rental rates have increased about 50 percent in Arizona's Maricopa and Pinal counties.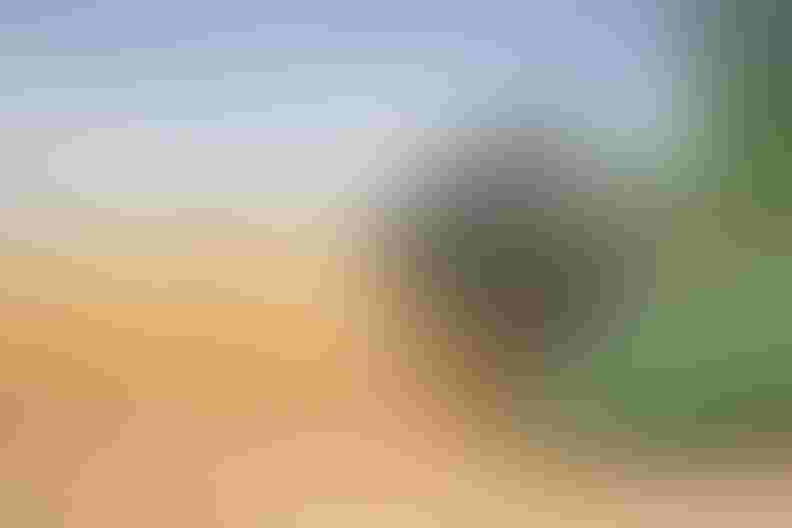 One of the best examples of the economic recovery underway in Arizona agriculture since the onset of the Great Recession is increasing farmland values in Pinal County, located in the state's south central area.
Pinal County was one of Arizona's hardest economically hit counties during the recession. Arizona was the second fastest-growing state in the nation behind Nevada prior to the nation's economic meltdown.
The recession in part led to a whopping depreciation in Pinal County farmland values of 80 percent to 90 percent range on average.
"There were farmland sales in Pinal County's south Eloy area priced at over $20,000 per acre during the boom, while the sales at the bottom were in the $2,000 to $3,000 range," says Steve Pendleton, appraiser and broker with Southwest Ag Services based in Mesa, Ariz.
"Prices appear to have picked up in the last year with most farms bringing $4,000 to $5,000 per acre without any significant location premium."
The economic turnaround in Pinal is slow. Price gains in agriculture are mostly led by higher commodity prices with some benefit from overall economic recovery. The Pinal County towns of Maricopa and Casa Grande are often viewed as bedroom communities for Phoenix, located 30 to 60 minutes travel time to the north.
The rest of the county is strongly based in agriculture with a farm crop mix including cotton, alfalfa, melons, barley, and wheat; plus dairy and beef cow operations.
"The bright spot in Pinal County today is farmland," Pendleton said. "Significant appreciation in farmland prices began in late 2010 — especially in the true farming market areas."
Pendleton spoke at the 2012 American Society of Farm Managers and Rural Appraisers (ASFMRA) Arizona Chapter's Spring Ag Forum in Tempe.
Boosted commodity prices have also sparked sharp increases in Pinal County's farmland rental rates.
"In general, 2011-2012 rents were up about 50 percent from 2010 and earlier," Pendleton said. "Increased rents are widespread covering most of the farming areas in the county as long as water is availability."
Pendleton and other speakers at this year's ASFMRA Spring Ag Forum were all bullish about the growth in farmland values across Arizona's $10.3 billion-based agricultural industry.
"These factors should play out for a cautiously optimistic and profitable 2012 in Arizona crop production," said Shawn Wood, broker and appraiser with Headquarters West in Phoenix, and the Arizona ASFMRA chapter president.
Southwest Land Advisors broker-appraiser Charles Havranek of Goodyear, Ariz., shared optimism for farmland values in Maricopa County — the largest county in the nation — where its 3.5 million residents (Greater Phoenix area) are surrounded by agriculture.
Commodity prices a big player
"2012 is a different year than last year in Maricopa County," Havranek said. "We are seeing some light at the end of the tunnel. We're seeing some land move (sell) in the outlying areas. This is such a change from the last couple of years. It's refreshing."
"Commodity prices are a big player," Havranek said. "Cotton prices were strong last year and while they have softened I think we'll still have a fair amount of cotton acreage this year. Alfalfa hay prices are still strong and will likely remain that way throughout this year."
He expects Maricopa County farmland land prices to remain steady or increase slightly this year while rental rates, similar to Pinal County, near the 50 percent increase plateau.
"Commodity prices are a big driver in the movement on rents," Havranek said. "It's amazing to see how much change (increase) we've had in rental rates over the last two years compared to the 10 years prior. Competition is strong."
In the central Arizona-Central Arizona Project (CAP) irrigation districts, Havranek says rents have increased in the double-price range - from $100 to $150 per acre last year to current levels at $200-plus/acre.
Produce is king in southwestern Arizona's Yuma County and is a major commodity in California's neighboring Imperial County. About 95 percent of the U.S. supply of winter vegetables is grown in this region. Most areas on the Yuma side are river valleys with ground suited for produce.
"The demand for farmland for purchase and lease (in Yuma County) is much improved over two years ago," said Bill Moody, appraiser, Moody and Associates, Yuma. "Buyers are mostly operators investing profits to increase plantings."
Moody says fresh produce prices were very profitable during the 2010-2011 growing season but fell to near breakeven levels during the just concluded 2011-2012 season.
"This has tempered the bullish attitude that was prevalent in Summer 2011 but attitudes remain positive," Moody said. "I do not anticipate reduced plantings for the 2012-2013 produce season."
Yuma County farmland prices and rents on the best vegetable-production ground are trending higher. In the Upper Yuma Valley, land can fetch $23,000 to $30,000 per acre with annual rents in the $600 to $850 per acre range.
Dairy outlook
In Yuma County's North and South Gila Valleys, land values range from $25,000 to $31,500 per acre. Rents are in the $600 to $850 per acre range; all headed higher.
In the county's eastern Wellton-Mohawk Irrigation District, lower Yuma Valley and the Indian Unit of the Bard Valley (Imperial County), rents are increasing following several years of decline. On the Indian unit, several farm blocks available for lease were put up for auction.
"Owners asked for about $700 and the bidders bid it up to about $800 per acre," Moody said.
The Indian Unit in 2009 included about 2,000 acres of produce ground where tenants did not renew leases.
"What a reversal," Moody said. "I anticipate rental rates in these areas will continue to trend upward modestly if commodity prices remain profitable."
In Imperial County, Myron Fortin, senior appraiser, Farm Credit Services Southwest (FCSSW), El Centro, says farmland sales more than doubled from 2010 to 2011.
Land values at the bottom quality end range from $3,000 to $4,000 per acre. Upper end sales range from $9,000 to $10,000/acre. Rental rates totaled $175 to $300 per acre. Most buyers are local. Several large hedge fund groups bought larger blocks of ground.
Broker-appraiser Mark Finley of Finley Appraisal Services in Willcox marched to the ASFMRA speaker's podium with a spring in his step with good news about farmland values in southeastern Arizona.
"I am very, very pleased to stand up here and be positive for a change," Finley said. "We in Cochise County have moved forward. With the coming of 2011, land values began to rise and commodity prices rose. We have had several good sales of mostly good-quality farms."
Rents are also on the rise. Crops grown in southeastern Arizona include alfalfa, fruit, vegetables, wine grapes, cotton, and other crops.
"For a change I can be a broker instead of an appraiser," Finley quipped. "It's been a long dry spell, folks."
For a perspective on the Arizona dairy industry, Tempe-based FCSSW appraiser Tom Van Hofwegen says Arizona is still considered a desirable state for dairying.
Van Hofwegen's dairy outlook is "profitable but cautious." The ongoing concerns among dairymen are higher prices for fuel and alfalfa hay for feed.
He says ongoing discussions continue over the possible implementation of supply management-based policies to address large swings in U.S. milk prices. Van Hofwegen does not believe a supply-management program will be enacted.  
Subscribe to receive top agriculture news
Be informed daily with these free e-newsletters
You May Also Like
---