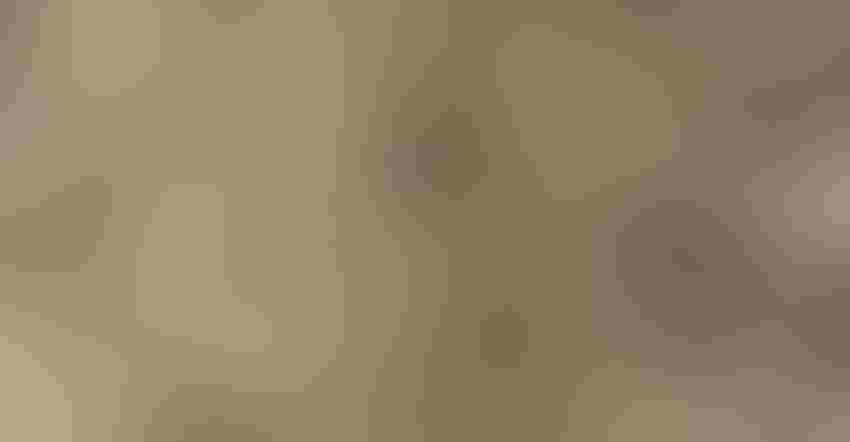 BIOMASS MATTERS: This crop of soybeans emerging through a terminated cover crop shows that enhancing available biomass does not hinder crop production, and can also yield environmental and soil health benefits.
Willie Vogt
Deploying regenerative agriculture practices is not only an effective ag technology for CO2 removal and sequestration and capturing carbon, but it is also the real solution for reversing centuries of soil degradation worldwide. The key role of these practices to enhance soil health is central to soil carbon or organic matter in soil system biodiversity, its physical strength, and chemical balance and reactivity. Any soil deprived of this essential component is reflected in its ability to support plant growth, animal need and human survival. This defines soil health, which is influenced by internal and external factors.
The soil internal factors or soil-inherited properties include soil texture, or how much silt, sand and clay; internal soil drainage; and more importantly, soil organic matter (SOM) content. The external factors include natural and human forces such as tillage, crop rotation, type of vegetation, extreme weather events (drought and wet conditions), soil amendments, etc. Collectively, these factors can enhance or degrade soil health and its ability to support plant growth (quantity and quality) and subsequent effect on food availability to animals and humans.
The changes that take place in a soil system can be physical, chemical or biological, which are very complex and inherently interrelated processes. These properties may include water infiltration, aggregate formation, bulk density, microbial biomass, etc. The co-benefits associated with soil carbon status are outcomes of carbon sequestration enhancing these properties and subsequently ecosystem services as mitigating drivers to climate change.
Principles of efficient CO2 capture
The carbon sequestration value is enhancing soil system efficiency of nutrient cycling, improving soil water storage capacity and — hence — increasing productivity, in addition to combating climate challenges by mitigating extreme weather events of drought and wet conditions. However, to achieve such co-benefits, especially in row crop farming, agricultural systems must be redesigned to have greater efficiency in capturing atmospheric CO2  and secure storage in soil and plant systems.
This new system should have the following principles. As defined above, soil carbon sequestration and its co-benefits to agriculture system resiliency and climate, mitigation requires certain practices to grow and maintain a healthy and resilient soil ecosystem. These principles that follow are applicable to different regional areas and cropping systems:
Permanent plant cover. The existence of live or dead plant cover is essential to sustain soil systems. The cover functions by enhancing biological communities by providing food and flow of organic compounds, and nutrient cycling as an essential source of energy for building a healthy and diverse microbial community. The other value of plant cover is physical protection of the soil surface against erosive forces of water and wind by strengthening soil structure through the formation of soil aggregates. This physical strength can be an effective mechanism in increasing soil capacity of storing carbon, leading to greater ecosystem services. A living cover plant (i.e., cover crop) root system provides the organic substances essential for binding single soil particles into clusters of soil aggregates, which are important in enhancing soil porosity and lead to greater volume for water storage and air movement in soil.
Stability and a minimum of soil disturbance. Minimizing physical soil disturbance by tillage is important to building and maintaining a healthy soil environment, microbial community, and reduction of potential soil erosion that can lead to soil carbon loss. The main factor in enhancing soil health is the soil organic matter, where it affects soil biological, chemical and physical properties. This essential component of maintaining soil health is highly affected by mechanical soil disturbance (i.e., tillage) that contributes to the oxidation of SOM and loss as CO2 to the atmosphere. It has been documented that conventional tillage caused the loss of original organic matter by 40% to 50% in Midwestern soil. On the contrary, the long-term use of no-till can contribute to the increase of soil organic carbon in the range of 0.3 to 0.5 ton of carbon per acre. The enhancement of soil organic carbon with no-till and other similar systems such as cover crops and grassland, caused a significant improvement in soil health indicators as well — such as water storage, water infiltration, aggregate stability, and microbial biomass to name few.
Diversity of crop rotations and systems. Diversity of plant types in crop rotation is an important component of building a sustainable agriculture system. The inclusion of many crops in a crop rotation can have a significant impact on optimizing soil carbon sequestration, soil biodiversity, and increasing soil health co-benefits. The main mechanism for soil carbon sequestration is through the root system. The diversity of the root system provides a better microbial community for enriching the soil carbon pool. It has been documented that a no-till system, along with extended and diversified crop rotation, led to greater carbon accumulation and better soil health co-benefits.
To ensure such outcomes, an efficient and diversified agriculture system must encompass the principles outlined above to achieve such dual benefits of climate change and improved soil system health.
We need to view our current agriculture systems built on high external inputs with new sustainable approaches that can be economically and environmentally more efficient to address climate and food security challenges.
Al-Kaisi is a professor emeritus of soil physics (soil management and environment) at the Department of Agronomy, Iowa State University, Ames, Iowa.
About the Author(s)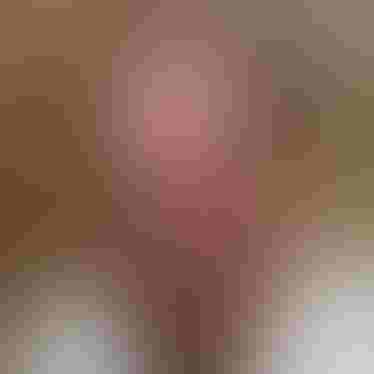 professor emeritus in agronomy, Iowa State University
Mahdi Al-Kaisi is a professor emeritus of soil physics (soil management and environment) in the Department of Agronomy at Iowa State University, Ames. His research focuses on the effects of cropping and tillage systems, crop residue management, cover crops and nitrogen application on soil health, soil carbon dynamics, carbon sequestration, greenhouse gas emissions and other ecosystem services. He is a fellow of the American Society of Agronomy, the Soil Science Society of America, and the Soil and Water Conservation Society.
Subscribe to receive top agriculture news
Be informed daily with these free e-newsletters
You May Also Like
---