California ASA chapter honors three ag veterans
California ASA chapter honors three ag veterans
Two California native sons and a veteran agricultural journalist were honored by the California Chapter of the America Society of Agronomy for their "advancement of human welfare and enhancement of California agriculture."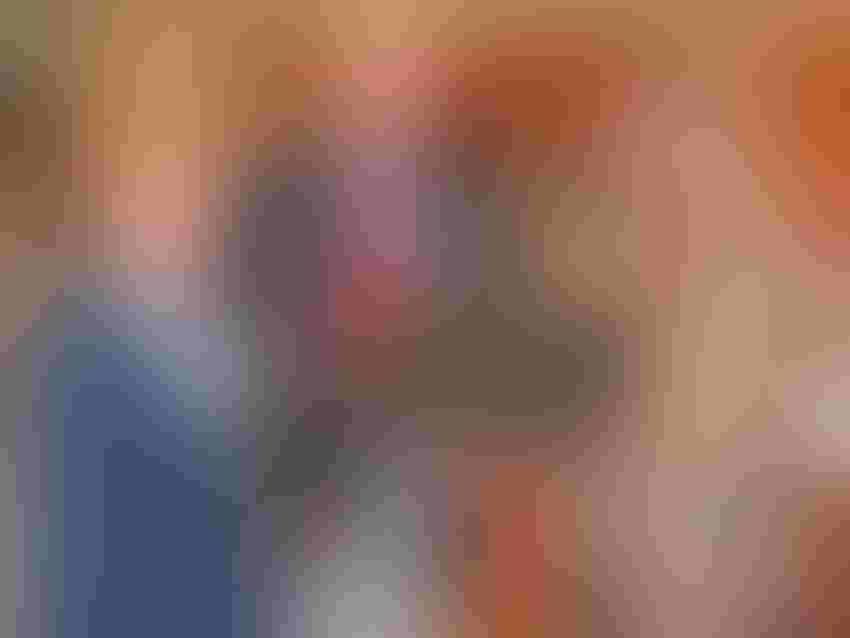 <p> Honorees of the California Chapter of the American Society of Agronomy this year, from left: Clyde Irion, Charles Krauter and Harry Cline.</p>
Two California native sons who have spent their lives farming, teaching and conducting research and a veteran agricultural journalist were honored by the California Chapter of the America Society of Agronomy for their "advancement of human welfare and enhancement of California agriculture."
Lindsay native Clyde Irion, Kern County-born Charles Krauter and Western Farm Press editor Harry Cline of Fresno, Calif., were given plaques of recognition at the annual California Plant and Soil Conference in Visalia, Calif.
Irion and Krauter have devoted a lifetime to agriculture, focusing much of their efforts on improving fertility practices in California's highly diversified agriculture.
Irion graduated from the University of California, Berkeley in 1951 with a bachelor's degree in organic chemistry and then returned to the family's olive farm in Tulare County. In 1974 he took over as manager of Murrieta Farms, a 10,000-acre operation on the West Side of the San Joaquin Valley. There he not only successfully farmed cotton, tomatoes, alfalfa, and wheat, but participated in many research efforts with the University of California and USDA/ARS. Irion was involved in many on-farm research projects at Murrieta that have had a long-lasting impact on row crop farming.
He joined Actagro Inc. 26 years ago as a research agronomist working with growers on fertility and other agronomic programs. "Clyde was a large part of Actagro's success, not only promoting the proper use of nutritional programs, but also developing the science behind Actagro's products," said Actagro President Carl Ueland.
Kings County UC Cooperative Extension Farm Advisor Bob Beede praised Irion for his field experience. "Clyde has walked the fields of this valley for 60 years and that field experience served him well in being able to accurately diagnose nutritional deficiencies by observation, which he later confirmed with laboratory analysis. Clyde is also the epitome of humility. Clyde is always a gentleman, always kind, and always willing to learn from another. He defines many of the characteristics we should all strive to emulate. A true man of the furrows."
Krauter, professor emeritus, plant science department at California State University, Fresno worked on the family's Kern County farm and later for DiGiorgio Fruit Co.
While in Bakersfield College, he began working for UC Cooperative Extension. That was the start of a long tenure with UC Davis, where he worked in UCCE while earning his bachelor's degree and doctorate in soil science. He returned to Bakersfield College to teach and 33 years ago joined the faculty at Fresno State where he conducted extensive research on fertility and fertilizer use. He has received several awards for his research work. He retired in 2009, but continues to teach part-time.
He has been active in the California ASA chapter for many years and co-authored his first paper on nitrate profiles at the 1972 Plant and Soils Conference. He was nominated for the recognition by Dave Goorahoo, associate professor in the CSUF plant science department.
Cline began his agriculture journalism career when he moved to Fresno 37 years ago to edit several vertical agricultural publications. He was one of the founding editors of Western Farm Press.
(See related: Old curmudgeon taking final lap to finish line)
"As editor of Western Farm Press, Harry has provided a significant service to agriculture producers in Arizona and California. He has accomplished this through the timely delivery of balanced information to his readers," wrote Bruce Roberts in nominating Cline for the recognition. Roberts is a former UCCE farm advisor in Kings County who is now Associate Professor J.G. Boswell Chair of Agronomy at CSUF. "His columns and photos on research and grower practices would outweigh the university publications produced during this same period. Many of Harry's stories advanced beyond the coffee shop debates to result in changed practices for Western growers."
Roberts also cited Cline's efforts in organizing informational meetings to advance Pima cotton production in the San Joaquin Valley, Narrow-Row Cotton Systems and Upland Cotton production in the Sacramento Valley.
Krauter and Cline both acknowledged the long list of past honorees that go back almost 40 years. The list of 80 former ASA recipients represents the leaders in advancing California's agriculture to the most productive in the world.
"The people on the list and those in this room define my career. Without their cooperation in writing the articles for Western Farm Press, I would not have been able to enjoy what has been the best job in American agricultural journalism," said Cline.
Krauter named off several on the list who played mentor roles in not only his educational pursuits, but in his long years of research, as well. He said he was "humbled" to be included in this group.
Subscribe to receive top agriculture news
Be informed daily with these free e-newsletters
You May Also Like
---