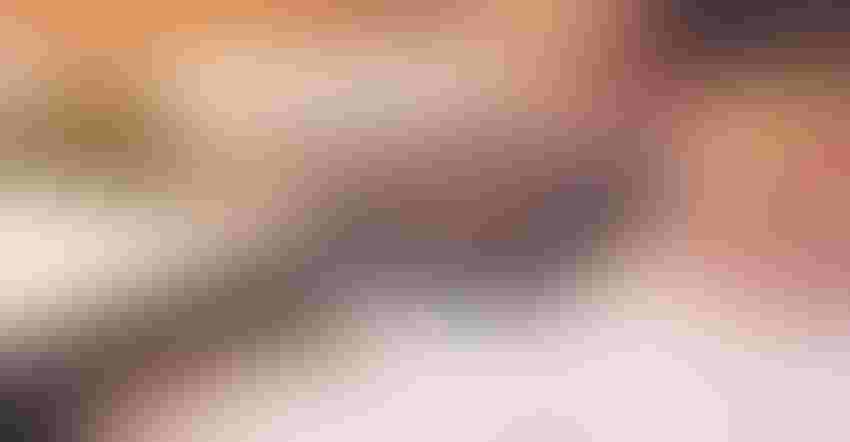 FINANCIAL REPORT: The best and worst years financially for North Dakota farms are documented in a new study by North Dakota State University.
wutwhanfoto/iStock/Thinkstock
Over the past 10 years, 2012 was the best for North Dakota farmers, while 2015 was the worst, according to a new study of farm finances by North Dakota State University.
Sixteen measures of financial repayment capacity, profitability and financial efficiency were used to evaluate farms enrolled in North Dakota's Farm Business Management Program.
"Overall [financial] performance was best in 2012 and poorest in 2015, which had the lowest net farm income, rates of return on assets and equity, repayment capacity and financial efficiency measures in the 10-year period," says Andy Swenson, NDSU Extension farm management specialist.
The median term debt and capital repayment margin, which is the amount available after making term debt payments and providing for family living expenses and taxes, increased from a negative $16,382 in 2015 to $35,318 in 2016. It was the highest, at $185,291, in 2012.
In 2016, the median asset turnover ratio was 0.38 for crop farms, 0.28 for mixed crop-livestock farms and 0.18 for livestock farms. It was 0.63 for farms that rented all their cropland and 0.23 for farms that owned greater than 40% of cropland.
Farms with sales of less than $500,000 were nearly twice as likely to have a debt-to-asset ratio higher than 70% than farms with sales greater than $500,000. The Red River Valley region and crop farms typically have stronger profitability, solvency and repayment capacity than other regions and farm types, respectively, but not in 2013 and 2014, the study showed.
Farms in this study are larger and the age of farm operators younger than the state average.
In 2016, there were 29,800 farms in North Dakota. Only 10,500, or 35%, had gross receipts greater than $500,000, whereas 53% of the 531 farms in this study exceeded that sales volume. The average age of the farm operators was 46, compared with a state average of 57.
The average total acreage per farm in the study was the least in the Red River Valley at 1,448 acres; the greatest was in the west region of the study at 3,140 acres. Seventy-five percent of farms were categorized as crop farms, ranging from 98% in the Red River Valley to 41% in the west region.
The "Financial Characteristics of North Dakota Farms" publication is available online or by request from the NDSU Agribusiness and Applied Economics Department at 701-231-7441.
Source: NDSU Extension Communication
Subscribe to receive top agriculture news
Be informed daily with these free e-newsletters
You May Also Like
---