Arkansas is Spotlight State at Sunbelt Ag Expo
Arkansas is Spotlight State at Sunbelt Ag Expo
• This year's theme is "Grow Arkansas."• The exhibit will feature Arkansas crop production and the state's livestock industry.• Agriculture is Arkansas' biggest industry, contributing more than $16 billion to the state's economy.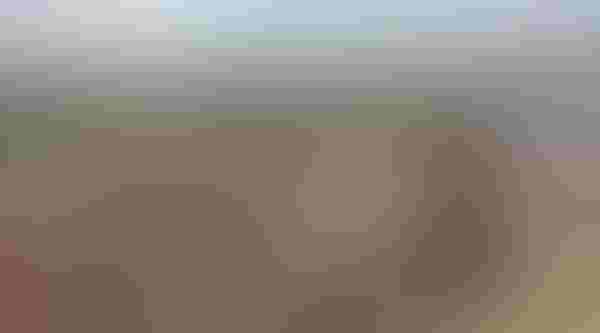 Arkansas is the 2011 Spotlight State at Sunbelt Ag Expo.
Andy Guffey, who is with the Arkansas Farm Bureau, says the state's agriculture industry has come together in a big way to promote the many segments of agriculture that thrive in Arkansas.
This year's theme is "Grow Arkansas." The exhibit will feature Arkansas crop production and the state's livestock industry. Though Guffey says they have had virtually universal support for the exhibit from the state's agriculture industry, the exhibit will be more about overall agricultural crops and products than about any of the participating agencies.
There will be a spotlight on agri-tourism, different row crops and different livestock operations will be highlighted. There also will be sections that promote horticulture and timber. And, the Department of Agriculture will feature some marketing tools used by state farmers.
 "We will have input and support from the Farm Bureau, Department of Agriculture, University of Arkansas Cooperative Extension, Arkansas Rice Council, Arkansas Poultry and Egg Association, Arkansas Corn and Grain Board, all our farm credit agencies and Arkansas Electric Cooperatives — well virtually every group in the state will play a part in helping us promote agriculture at Sunbelt Expo this year," Guffey says.
Visitors to the Arkansas tent will get a bag of Arkansas rice and Arkansas Spring Water. During the event, the Apostles of Blue Grass will be performing and leaders of various statewide agriculture organizations will be on hand to talk about agriculture.
There will be a drawing for an Apple I-pod each day of the three-day Expo. Among the Arkansas agriculture leaders on hand at the Expo will be Tony Windham, the associate vice-president for agriculture at the University of Arkansas. He will be speaking at the ribbon-cutting for the exhibit and at the annual luncheon featuring the Farmer of the Year competition.
Farmer of the Year competition
In Arkansas, the Farm Family of the Year winner is also the state's nomination for the Farmer of the Year Competition. This year's Farm Family winner is Michael Oxner. A farmer for 22 years, Oxner farms just over 6,000 acres, including 580 acres of owned land and 5,500 acres of rented land. Rice, soybeans and corn are his major crops.
There will be an ag simulator at the tent — a high-tech teaching tool that travels around the state to help non-agricultural audiences better understand agriculture.
"Visitors will be able to drive a simulated grain combine, so people can see what it's like to ride in or drive a big combine," Guffey says.
Agriculture is Arkansas' biggest industry, contributing more than $16 billion to the state's economy. The state is the largest producer of rice in the United States and ranks second in broilers, fourth in turkey production, and eighth nationally in egg production. Poultry, as an industry, makes up more than 35 percent of the total value of Arkansas agriculture.
Arkansas has 10 commodities that rank in the top 10 nationally:
No. 1 in Rice
No. 2 in Broilers
No. 3 in Cotton
No. 3 in Cottonseed
No. 3 in Catfish
No. 4 in Turkeys
No. 8 in Grain Sorghum
No. 8 in Eggs
No. 10 in Soybeans
No. 10 in Pecans.
One of the fastest growing segments of the state's agriculture economy is agri-tourism. Defined as any activity, enterprise or business designed to increase farm and community income by attracting the public to visit agricultural operations and outlets that provide educational and/or recreational experiences to help sustain and build awareness of the rural quality of life, agri-tourism offers many opportunities for Arkansas farm families.
The opportunities for agri-tourism are virtually endless in Arkansas, says Guffey, but some common examples include pumpkin patches, Christmas tree farms, wineries, fee hunting and fishing, agricultural festivals, and many others.
"We feel like we will have a really good exhibit to promote agriculture in our state and we hope everyone attending this year's Expo will come by to see us," Guffey concludes.
Subscribe to receive top agriculture news
Be informed daily with these free e-newsletters
You May Also Like
---