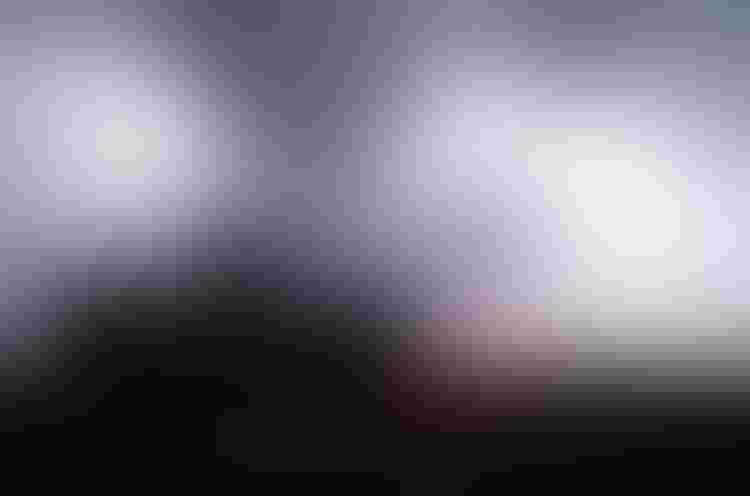 Tuesday's rain and forecast cooler temperatures this week are being welcomed by Arkansas farmers, but southern Arkansas is still waiting for both.
Weather radar showed broad areas of moisture north of a line from Foreman, El Dorado and Eudora.
The southwestern corner of the state remained dry, said Doug Petty, Miller County Extension staff chair for the University of Arkansas Division of Agriculture. "I have to water my rain gauge to keep it from melting," he said Tuesday morning.
In Ouachita County, Extension agent Jerri Lephiew said wildfires are a constant fear during drought.
"I went outside to leave this morning I smelled smoke," she said, adding she'd given family members "strict instructions to keep an eye open."
The Arkansas Forestry Commission said its crews responded to more than 40 wildfires since Sunday.
High nighttime temperatures interfere with reproduction in rice and soybeans. According to the forecast from the National Weather Service at Little Rock, daytime highs through Saturday were not expected to exceed 96 degrees. Even the heat advisories were removed from the forecast page on Tuesday.
At the Jackson County Extension office in Newport in north-central Arkansas, .20 of an inch fell Monday night, a follow up to Sunday's .27 of an inch.
"While certainly not a drought-buster, we'll take what we can get," said Randy Chlapecka, Jackson County Extension staff chair. "The cooler temperatures are certainly welcome on rice trying to pollinate and fill grain, and soybeans trying to set blooms and pods."
The cooler temperatures are crucial to those who had to plant late this year due to flooding.
"We're hoping with the later-planted rice, that the cooler temperatures will help with the flowering stage of the rice," said Ralph Mazzanti, Extension rice verification coordinator.
While most of his rice plots in southern Arkansas have headed, "rice in the north part of the state is about two weeks behind."
"90s aren't too bad," Mazzanti said of the forecast. "The rice just needs to cool off and slow down at night."
Stinkbugs remain a persistent problem in rice. "We definitely need to be scouting for stinkbugs. It's very critical in the next couple of weeks. The University of Arkansas recommendation is to scout and spray on an as-needed basis only."
Bacterial panicle blight has been diagnosed in a certain variety of rice Lee and Jefferson counties.
"I'm very concerned about yields in Lee County and the panicle blight is spreading rapidly," Mazzanti said. "There are no known practical controls."
Tuesday's Crop Progress and Condition Report said corn was 2 percent harvested, in line with the five-year average with 45 percent of the crop mature. All cotton was setting bolls. Fifty-eight percent of rice was headed and 1 percent ripe. Sorghum was 98 percent headed with 6 percent mature. Soybeans were 87 percent blooming and 56 percent setting pods.
Pasture and range continued to decline, with 4 percent good, 16 percent fair and 80 percent poor or very poor.
For more information about crop production, contact your county agent or visit http://www.uaex.edu/ or arkansascrops.com. A video about bacterial panicle blight is available at www.youtube.com/watch?v=4dfwH-EY0gI&feature=youtu.be.
Subscribe to receive top agriculture news
Be informed daily with these free e-newsletters
You May Also Like
---