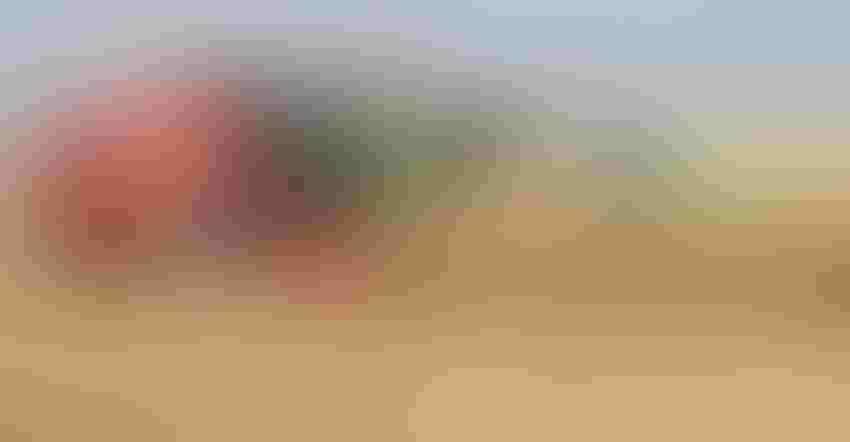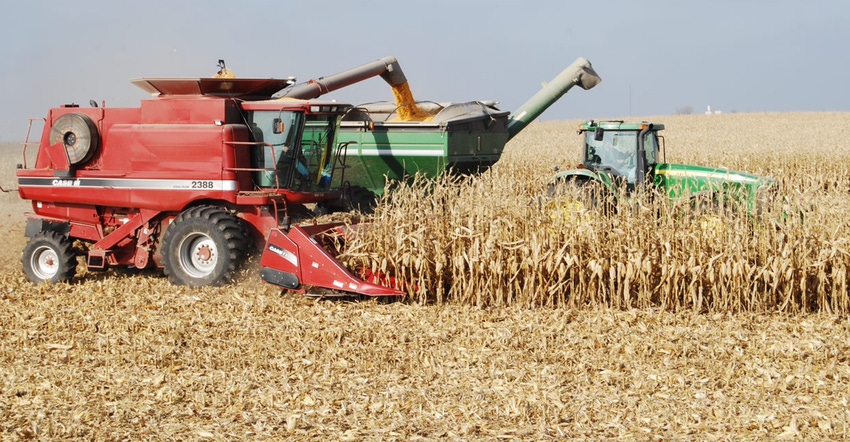 ENROLLMENT OPENS: Producers interested in enrolling in ARC or PLC for the 2019 crop year must sign up by March 15.
The USDA Farm Service Agency has opened the enrollment period for its Agriculture Risk Coverage and Price Loss Coverage programs for 2019 crops. These are continuations of similar programs created in the 2014 Farm Bill, with slight modifications.
While final rules and regulations aren't available publicly, state and county FSA staffs have received training, and forms are being developed. Producers will have until March 15 to make a two-year election for either ARC or PLC. Enrollment will then take place and be concurrent for both the 2019 and 2020 crop years.
Under the 2018 Farm Bill, producers can sign up their individual crops by FSA farm number in ARC-County (ARC-CO) or PLC. Or they can sign up the entire farm in ARC-Individual (ARC-IC). Those program elections will apply for the 2019 and 2020 crop years. Beginning in 2021, producers can change their program election decisions annually with enrollment periods expected to be Oct. 1 through March 15 each year.
ARC operates on a five-year Olympic average of crop revenue guarantees triggered by a shortfall of actual crop revenue. PLC uses set reference prices for crops and pays when the marketing year average (MYA) weighted-average national cash price falls below that reference price.
PLC yield update for 2020
Producers will also have a one-time chance to update their PLC farm yield starting with the 2020 crop. Even if a producer elects ARC-CO or ARC-IC, the PLC yield is the public record of yield associated with that FSA farm number. Under the farm bill provisions, producers can provide yield data for each crop by FSA farm number for the 2013 through 2017 crop years.
Most of the supporting evidence for the PLC yields will likely come from a producer's crop insurance production records. Crop insurance providers are aware of these requests that producers will have of their crop insurance agents. In some cases, the yields for a crop insurance unit might not match perfectly with the FSA farm number. Producers should work with their county FSA staff on those issues.
The farmland owner on cash rent farms will need to approve this PLC Yield Update that takes effect beginning with 2020 crop year. If the owner accompanies the producer to the FSA office, the yield update can be completed during that same office visit.
ARC, PLC program changes
Under the 2014 Farm Bill, payments for ARC-CO declined over time for major crops as prices fell after the 2013 crop year. Payments for PLC, which were nonexistent for corn and soybeans at the beginning of the 2014 and 2015 crop years, increased during the latter part of the farm bill. Thus, Congress added the option for the 2018 Farm Bill for producers to switch programs annually starting in 2021.
Congress also changed the program by moving to trend-adjusted yields reported by producers to their crop insurance agents. This USDA Risk Management Agency data will be used for both the ARC-CO and ARC-IC program. A provision was also provided that allows FSA to divide some of the largest counties in the country into smaller units for determining county trend-adjusted yields.
Another program change is if prices move higher over the next few years, then the reference prices for ARC and PLC can increase as well. Reference prices could increase by as much as 15% for commodity crops, but only after several years of much higher national cash prices. Current reference prices for corn ($3.70 a bushel), soybeans ($8.40) and wheat ($5.50), and reference prices for other commodities remain the same as the 2014 Farm Bill and cannot decrease below those levels.
USDA reminds producers that enrolling in ARC and PLC programs can affect eligibility for the Supplemental Coverage Option crop insurance program. Producers who sign up for ARC are not eligible to purchase SCO on those insured acres. However, producers who enroll in PLC can still buy SCO policies through their crop insurance agent.
Determining potential payments
The key to making the ARC and PLC decisions will be the final MYA weighted-average national cash prices. The University of Missouri Food and Agricultural Policy Institute (FAPRI) released its 2019 baseline in August that provides a framework for evaluating an early choice to elect and enroll in PLC by crop for 2019 and 2020.
Its 2019-20 MYA national cash price for corn is $3.59 per bushel and $8.43 per bushel for soybeans, respectively. These final prices won't be known until late September 2020, and potential payments would then be made in October 2020 on the 2019 crop.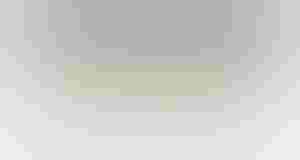 If realized, this MYA national cash price for corn in 2019 would fall below the $3.70-per-bushel reference price. This would then trigger a PLC payment on 85% of the farm's corn base acres times the farm's current PLC yield. However, the $8.43-per-bushel MYA national soybean cash price is higher than the $8.40 reference price. Thus, no PLC payment on soybeans would be made for the 2019 crop.
Now look at the national cash price projections for the 2020-21 marketing year. These are based on assumptions for a slight increase in both U.S. corn- and soybean-planted acres, and trendline yields for the 2021 crop. The national cash price projections would decline to $3.39 per bushel for corn and $7.94 per bushel for soybeans, respectively.
If these final prices are realized, they would trigger potential PLC payments for both corn and soybeans that would then be made in October 2021 on farms that elected and enrolled in the PLC program.
Decision tools
To help producers decide the best program for their base acres, USDA has partnered with the University of Illinois and Texas A&M University to develop a pair of web-based analysis tools.
In addition, Iowa State University Extension will be developing an Iowa ARC/PLC Payment Analyzer, and with the help of county FSA staff, it will be conducting regional meetings for farmers in November and December.
Johnson is an ISU Extension farm management specialist. Contact him at [email protected].
Subscribe to receive top agriculture news
Be informed daily with these free e-newsletters
You May Also Like
---