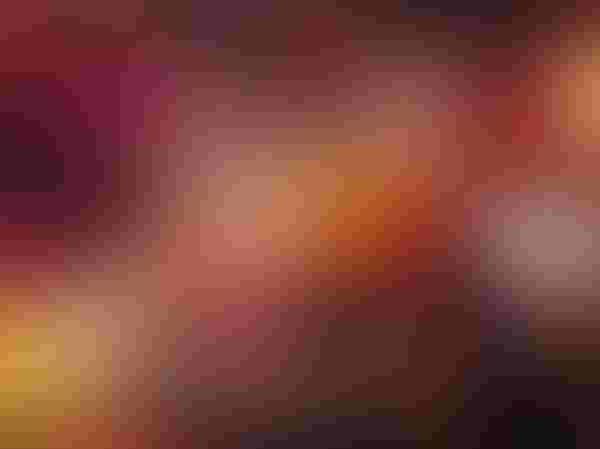 The cost of traditional holiday foods this Thanksgiving will be a bit of a trade off for most Americans with the cost of turkey down slightly while other food products will cost slightly more at the grocery store. And if you are celebrating the recent drop in gasoline prices-- hold on -- pump prices are expected to rise just in time for Thanksgiving.
While analysts say domestic fuel supplies have been ample to meet a slightly lower demand in recent weeks resulting in a drop in gas prices at the pump, that trend could reverse as more Americans hit the road for the holidays, reinforcing a usual rise in gas prices as the season unfolds.
Analysts say while pump prices are lower than they have been in about 33 months, travelers should expect a price spike by the end of the year. Currently, AAA Motor Club officials say one in four gas stations nationwide are selling gasoline for less than $3 a gallon at the start of this week (Nov. 18), but say a modest increase is expected once the Thanksgiving travel season gets underway next week.
They say slightly higher prices are also expected for the Christmas travel season next month. But if consumers are hoping for a break in holiday food costs for Thanksgiving and Christmas, it may be a hit-and-miss year.
Purdue Extension agricultural economist Corinne Alexander says there is good news for consumers planning on serving up a traditional Turkey for Thanksgiving.
If you are enjoying reading this article, please check out Southwest Farm Press Daily and receive the latest news right to your inbox.
"By taking advantage of in-store holiday specials, consumers should find slightly lower prices for whole turkeys and modest increases for things like milk and sweet potatoes," she reported last week. "We're expecting the bottom line to result in about the same price to slight increases overall for the traditional holiday meal this year over last year."
USDA is projecting the average price for wholesale turkeys this year to be just above $1 per pound, but Alexander says smart shoppers should be able to take advantage of store specials designed to bring shoppers through their doors in hopes of making up profits on other traditional holiday foods.
Last year wholesale turkey prices hovered around $1.10 a pound.
How consumers buy will dictate savings
Alexander says consumer preference will dictate whether the Thanksgiving meal will be higher or lower this year. For example, consumers choosing to purchase and serve whole turkeys will experience the greater savings, but turkey parts, such as turkey breasts, may cost a little more than last year. Also contributing to consumer prices are whether shoppers are in the market for frozen or fresh turkeys, brand names over generic brands and other factors including precooked turkeys or the use of store coupons or specials.
As far as other traditional holiday food items, Alexander says cranberries will cost about the same as last Thanksgiving but sweet potato prices are up by about 10 percent and white potato prices are up by about 15 percent.
Other analysts predict overall consumers will spend more this year for holiday foods than last year and warn those who feel the greatest squeeze are those on limited incomes, the unemployed and those who have relied on food stamps to help with holiday costs.
Last week $11 million in federal stimulus support for food stamp recipients expired and was not extended, meaning those that rely on food stamps to supplement their food budgets are being hit with a sizable reductions in Supplemental Nutrition Assistance Program benefits just in time for the holidays. In addition, as farm bill conferees struggle with the issue of SNAP funding in any new farm legislation, additional cuts in the food stamp program are expected to further complicate those relying on the program in the year ahead.
Alexander says for the unemployed or underemployed (minimum wage earners), food cost increases for the holidays this year could mean as much as a 25 percent rise in food costs compared to last year.
In addition, consumers are expected to pay more for natural gas this holiday season compared to 2012. Natural gas prices have risen between 3 percent and 5 percent since last fall.
You may also like:
Subscribe to receive top agriculture news
Be informed daily with these free e-newsletters
You May Also Like
---