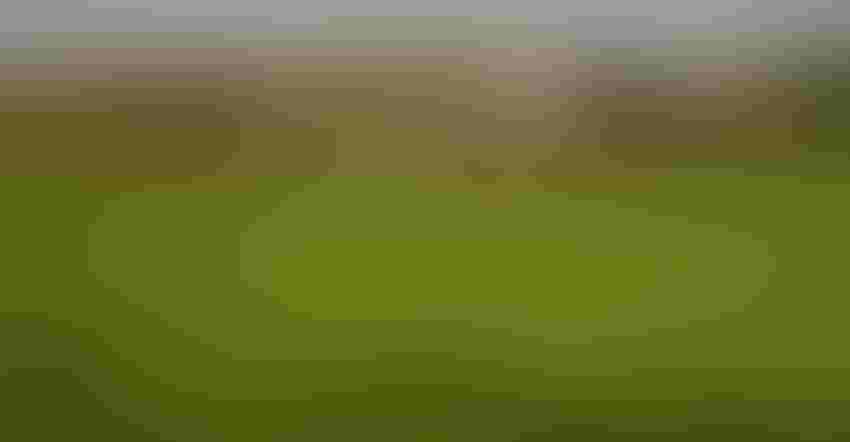 HELPING FARMERS: AgrAbility of Wisconsin served 361 active clients during the past year.
The AgrAbility of Wisconsin program is still able to offer help to farmers with disabilities, but services continue to be limited by a rule that has been strictly enforced in recent years by the Division of Vocational Rehabilitation in the Wisconsin Department of Workforce Development.
AgrAbility of Wisconsin is a program designed to help farmers who have physical limitations or disabilities continue to farm. The program is primarily funded by a USDA grant and is a collaboration between University of Wisconsin-Extension and Easter Seals Wisconsin.
Extension handles the administrative side of the program, while Easter Seals works directly with farmers to make recommendations on what they can do to make their farm work easier.
Funding grant
The program is in the second year of a four-year $720,000 grant, with $180,000 per year split between Extension and Easter Seals. The Wisconsin program is the only AgrAbility program in the country that has had continuous funding for the past 29 years.
Through most of the program's existence, Easter Seals officials would make recommendations on what farmers could do to improve their work environment — often including assistive technologies to make that work easier, with funding for those technologies coming from the DVR. But in the past several years, farmers have had trouble getting approved for those assistive technologies because of strict enforcement of a federal rule that requires applying farmers to prove they are making a minimum wage on their farm operations. If they have not met that threshold for three consecutive years, they are not eligible for DVR aid.
Paul Leverenz, director of Easter Seals Wisconsin's Farm Program, says with farmers often working long hours and commodity prices being depressed as they are, it is often difficult for farmers to meet that minimum wage requirement. Therefore, the number of farmers receiving DVR aid has declined dramatically in recent years.
Leverenz says Easter Seals officials committed considerable resources in the past year to try to persuade DVR to change its policy, but that hasn't happened.
"As a program, we have had to look internally at what we can do rather than what we can't control," he says.
AgrAbility Co-Director Richard Straub says it is important for officials to get the word out that assistance is still available to help farmers review how they are approaching their farming operations and consider how they might do things more effectively and easier.
"The Easter Seals people in the field do a great job. There's a lot they can offer," Straub says.
Leverenz says program referrals are up — the program served 361 active clients during the past year — and officials are "trying to creatively look for ways to achieve the outcomes that we used to."
Leverenz says officials with the national AgrAbility program have created a subcommittee to bring state agencies together to try to come up with a best practice on how to determine farm income for the purpose of meetings standards set by agencies such as the DVR.
"If we are able to come up with a definable measure of income, we could bring that to Wisconsin [DVR officials] and say, 'Here is an accepted [income] standard that would be simpler and cleaner.' We're still working on it, but trying to get along without it," Leverenz says.
AgrAbility of Wisconsin Co-Director Brian Luck says the Wisconsin program is developing a sustainability plan in the event that the federal grant might someday disappear. During the last couple of budget cycles, the grant funds were removed from the budget but put back in at the last minute, he says, so there is no guarantee that funds will be available forever.
Easter Seals officials say the agency also received a three-year grant for $280,960 to increase awareness of USDA programs to socially disadvantaged farmers and veteran farmers. The program is funded from Oct. 1, 2019, to Sept. 30, 2022.
Training workshop
Wisconsin will host the National Training Workshop for all AgrAbility programs across the country March 23-26 at the Concourse Hotel in Madison. AgrAbility of Wisconsin officials are hoping to find sponsors willing to financially support Wisconsin farmers who might want to attend.
Amanda Harguth was introduced at a recent AgrAbility of Wisconsin Advisory Council meeting as the new outreach specialist for the program.
Ray Scott, a dairy farmer from Darlington and a recipient of AgrAbility of Wisconsin services, told the council he hopes to install a track system that would carry his milk machines from one end of the barn to the other to limit the strain of carrying them, but he hasn't gotten that installed yet.
Meanwhile, Scott says Ami Cooper of the Easter Seals program has provided advice on how to add handles to scrapers, brooms and shovels to take pressure off his wrists and knees.
"If you don't ask, you don't learn," he says of the services offered by Easter Seals.
"Accidents can happen to any farmer," Scott says. "People of any age need to know this organization exists so they can get the support they need when something happens. You don't have to give up your career and livelihood."
Massey lives near Barneveld, Wis.
Subscribe to receive top agriculture news
Be informed daily with these free e-newsletters
You May Also Like
---