While many dairy farms in western New York are big and have the latest technology, Colleen Rudolph and Dave Wolcott have kept things simple: They just want to focus on cows.
"I'm not too much of a fan of doing crop work. I was more of a cow guy," says Dave, who's worked on large farms in and around Corfu, N.Y., since graduating high school in the late 1990s. It's also where he met Colleen, who's also worked on dairy farms in the area and worked as a commodity and loan analyst for Farm Service Agency.
The couple own and operate DC Farms, a 170-cow operation that has three employees, including Dave's two oldest children and a 17-year-old high school student.
"We like to put all our concentration on the milking cows because that's where our check, that's where our money comes from," Dave says.
Early struggles
Getting to this point wasn't easy.
Dave, who has worked on various dairy farms for the past 19 years and was the herd manager, assistant crop manager and head mechanic of a 900-cow dairy, met Colleen while working on the farm.
The couple dreamt of owning their own farm ever since they started dating. For six years, they looked at many options, including buying an existing farm or buying land to build a new barn.
At the advice of others, they raised some young stock to get the farm going, but it didn't work out.
"A lot of people suggested that we raise some young stock on our own and we did, but it didn't work," Colleen says. "Any animals that we had … to start the dairy were pretty much useless. They were either too old, and financially, we couldn't contribute them as equity. So we culled them out so we had some cash."
Dave's previous employer decided that he was done milking cows and wanted to focus instead on crops and raising beef cattle. So, Dave went to his old boss and asked if he could rent the barn and parlor to start his own dairy. He also offered to buy the last bunk of feed from his old boss.
"We just thought it would give us the opportunity to try milking cows ourselves," Dave says.
Securing a market for the dairy was the next challenge. This was four years ago when milk prices were on the decline, and farmers were losing their milk contracts.
"I had a lot of people laughing at me," Dave says. "We called any coop we could think of that could buy milk, cheese plants, anybody, before we found the party that we work with now."
Using the money they got from selling their young stock, they bought their first 50 cows from a local cow dealer Dave knew.
Seeds of growth
For the first six months it was all Dave, who did most of the milking, feeding and other farm chores. Colleen was still working at FSA as a loan analyst, but with four children between them, including two small children, it was getting harder for Colleen to keep working off the farm. Plus, she missed working with the cows.
This led to their next challenge: having an operation big enough to support them and the family.
With only 50 cows, the farm didn't produce enough income to allow Colleen to come back and work on the farm full time. But the couple knew that it was going to be difficult to get funding from a bank, especially when dairy prices were as low as they were in 2016 and they hadn't yet established themselves as a viable business.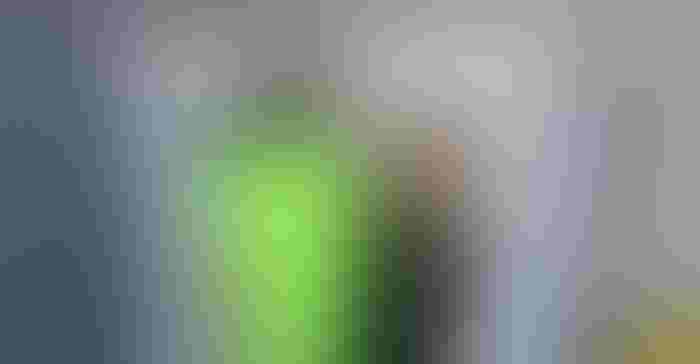 The couple contacted their local Farm Credit office, which suggested funding through Farm Credit East's FarmStart program. FarmStart was established in 2005 to assist starter farmers with good business plans who don't meet the underwriting standards for traditional loans.
It functions the same as an operating line of credit, and repayment is up to five years.
"The initial request, we wanted to buy … the 100 cows so we could both fully work on the farm and operate and produce income, because you need that many cows to support the two of us," Colleen says.
Farm Credit approved a loan for $75,000, enough to buy 75 cows. It wasn't the amount they asked for, but it gave others the confidence in them that the business was viable. The couple got additional funding from a private investor and bought the rest of the cows.
"I was able to quit my job, and we hit it full force," Colleen says. "The rest of it just fell into place, but that's how the program worked for us."
Renting the barn allowed them to build enough equity to the point that last August, they bought the farm and land from the owner.
Taking it easy
The farm's 170 cows are milked twice a day in a double-10 herringbone parlor. The cows rest in a 360-stall freestall barn.
While renting the facility, the couple found that buying springer cows was actually cheaper than raising their own heifers, so that's what they do, even though Dave says that he's toyed with sexed semen and raising different types of breeds — they milk Holsteins, Jerseys and Jersey crosses.
Even though Dave makes some hay, all the feed is bought in from another farm. They handle their own manure and spread it on the land from the same farmer, so it's worked out thus far.
The equipment they have isn't state-of-the-art, but Dave says that it's all about working with the cows.
"Equipment is based on working around cows," he says. "We're big on convenience. Anything we do with the cows, we have skid loaders. It's got to be easy; it's got to be simple."
Dave milks every morning, seven days a week. "I want to look at every single one of them [cows], and I want to be sure I catch something before something happens," he says.
In terms of production philosophy and goals, Dave wants to take it easy, keeping his expectations low. "I guess I don't want to push the cows," he says.
His production goal is 60 pounds per head, but production is a little higher at 65 pounds per head. The ration is very little grain, opting instead for more forage and corn silage. Butterfat averages 4.3%, while protein is 3.4%. The average somatic cell count is 120,000.
The couple will be the first to say that they aren't wealthy, but "the bills are getting paid. We don't have the money to go out and buy that big yacht, but the bills are getting paid and that's the priority," Dave says. "We have enough funding that if something was to happen, we're OK for a little while."
"Things could be better, but we don't want to do anything crazy," says Colleen, who handles the farm's finances along with doing milkings, feeding and other chores. She says the long-term goal is to grow gradually and improve things as they go.
Instead of big long-term goals, the couple are focused on more short-term goals, like buying a new feed mixer and just keeping up with facilities and making small improvements to improve production.
If they have one long-term goal, it's to pay off debt so their children can eventually take over with minimal debt to worry about. Dave has two kids from a previous relationship — ages 19 and 21 — and the couple have two younger kids between them — ages 8 and 6. They also employ a 17-year-old high school student who works on the farm even though she doesn't have a farm background.
"We got the business going, now we have to keep it going, keep the momentum going, work on debt, build equity," Colleen says.
Dairy farming is tough to get into, especially if a beginning, young farmer doesn't have an ag background. So what advice does the couple have for other young farmers?
"You got to think outside the box," Colleen says "The experts say, for years, at Extension or banks, you have to do it this way. It's not always the case. We didn't have a family farm hub to just go to and get right in; we had to start from scratch."
"Eyes wide open," Dave says. "Try different things, and don't expect to have the picture-perfect place right away. It takes time."
Subscribe to receive top agriculture news
Be informed daily with these free e-newsletters
You May Also Like
---