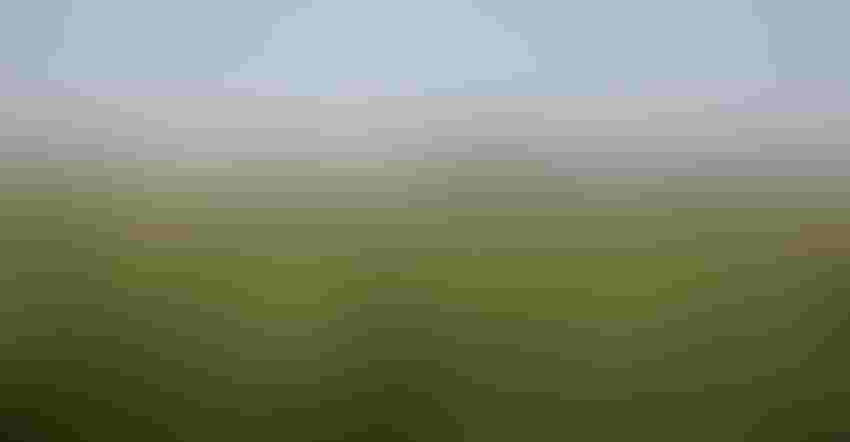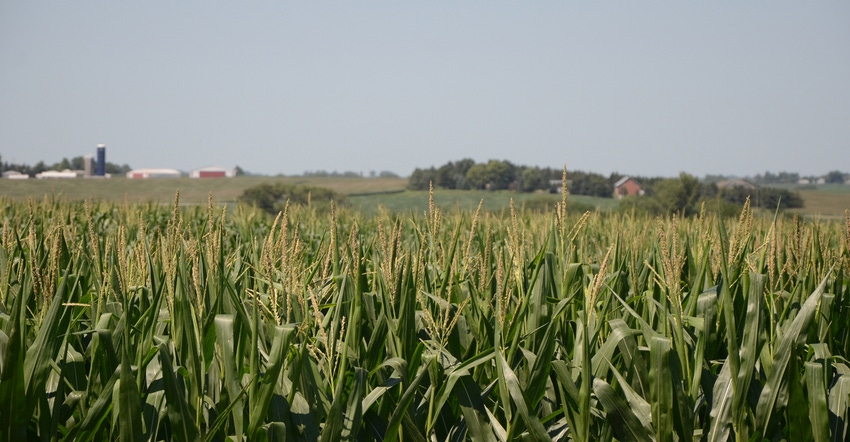 ON THE DECLINE: Compared with the 2017 cash rental survey, averages reported in 2019 across Nebraska were mostly lower — although some areas indicated steady to slightly higher cash rental rates for cropland.
Tyler Harris
By Jim Jansen
Recent findings from the USDA's National Agricultural Statistics Service highlight changing county-levels cash rental rates across Nebraska for the 2019 production year.
Compared with the 2017 cash rental survey, averages reported across counties were mostly lower, with some areas indicating steady to slightly higher cash rental rates for cropland across the state. County-level averages for dryland and irrigated cropland rental rates reflect differences in soil types, rainfall, yield expectations and market competitiveness.
As part of an every-other-year analysis, USDA-NASS surveys farmers and ranchers on prevailing market cash rental rates for dryland and irrigated cropland, along with grazing land on a per-acre basis.
Surveys are sent out early during the winter of the year to be evaluated. Collection and analysis of survey responses continues through mid-to-late summer. Counties reaching the required number of responses necessary to produce the rental rate estimates then would have results published during the second week of September.
Dryland cash rental rates
Nonirrigated or dryland cropland rental rates closely follow the pattern of expected rainfall across Nebraska. Higher rental rates tended to be reported in the northeast and eastern regions ranging from the low $200s to the mid-$240s per acre. Lower cash rental rates were reported in the Panhandle, ranging from the low $20s to high $30s per acre (Figure 1).

Figure 1: 2019 Nebraska nonirrigated cropland cash rent paid per acre.
In addition to rainfall, soil type and quality of the land have an influence on the cash rental rate reported for dryland cropland in Nebraska. Areas of the state containing a higher degree of sand or features less desirable for crop production report lower levels of cash rent.
Northeast Nebraska led cash rental rates, as this region typically composes desirable levels of rainfall, heavier base soils, and the presence of major grain terminals and ethanol plants.
Irrigated cash rental rates
Irrigated cropland rental rates reflect the availability of water for irrigation, in addition to other common features influencing dryland production. The top three counties in Nebraska for irrigated cash rental rates included Cuming, Dixon, and Cedar counties at $294, $289 and $288 per acre (Figure 2).

Figure 2: 2019 Nebraska irrigated cropland cash rent paid per acre.
The lowest three counties for irrigated cash rental rates in the state included Kimball, Sheridan and Dawes counties at $135, $145 and $150 per acre.
In an irrigated cropland lease arrangement, the landlord typically owns the major components of the system, including the pivot, pump and power unit. If the tenant provides one of these major components to the system, a lower cash rental rate may be negotiated to reflect this contribution.
Also, if a tenant provides maintenance or upkeep on an irrigation system, this contribution may be considered by the landlord when adjusting the effective rental rate lower to reflect the value of the operator's time or skill set in making repairs.
Conservation Reserve Program payment rates
To determine market-based rental rates for the Conservation Reserve Program, the USDA Farm Service Agency uses estimates provided by the USDA-NASS cash rental rate survey. CRP program enrollment falls under either continuous or general sign-ups.
The 2018 Farm Bill increased the national CRP acreage enrollment cap from 24 million to 27 million acres. New CRP enrollments will now cap the average county rental rates at 90% for continuous and 85% for general sign-up of the average county rental rate.
To learn more, contact Jim Jansen at 402-261-7572 or [email protected].
Jansen is an Extension agricultural economist at the University of Nebraska-Lincoln.
Subscribe to receive top agriculture news
Be informed daily with these free e-newsletters
You May Also Like
---