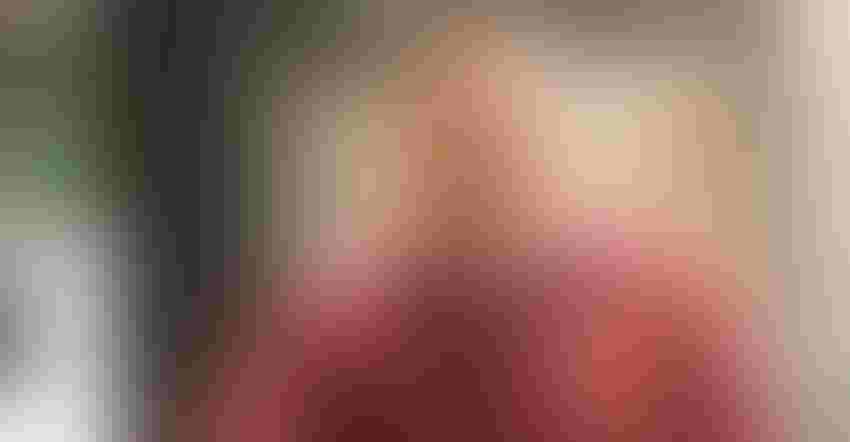 When planting season arrives, "you must have a plan and be prepared, but you also must be flexible if things don't go according to plan," says Illinois farmer Mike Duis.
Christy Couch Lee
By Christy Couch Lee
He executed plays and split-second decisions as a member of the University of Illinois basketball team in the '90s. Today, he leads the Milford, Ill., High School girls basketball team as head coach.
Mike Duis, Sheldon, Ill., says one thing is certain. A good set of plays in the field or on the court is essential.
"When we are preparing for a game, we study the team and know their good players and defensive strategies — and that helps us plan and prepare," he says. "But we may find out in the first quarter that our plan needs adjusting. That's just like preparing for planting season. You must have a plan and be prepared — but you also must be flexible if things don't go according to plan."
He and time-management experts offer some advice on how to make the most of prioritizing and executing plans when it's go-time during planting.
The 9 planting hacks
Step out of the tractor. "Being in the planter is probably the most relaxing and fun thing to do, but it's difficult to make decisions for the next day from the cab," Duis says. "I need someone in the field cultivating for the next day and two guys planting. And if I can't be out finding the next places we need to move, we get behind."

Clear the clutter. The more notes you have scattered on receipts, scraps of paper and business cards, the more time you'll spend searching for information when time is at a premium. Using the to-do apps and calendar features on your phone or computer can help you keep bits of information at your fingertips — and not lost in the pile.

Know your job. Duis says he ensures each full-time employee, as well as seasonal help, knows his specific responsibilities during planting season.
"I like to have each person with a specific role," he says. "And each person knows his job. For example, the planter operator is in charge of making sure the planter is ready to go at planting. He knows that when it's time to get into the fields, he needs to have all tests done on the seed and it's ready. When I say 'go,' he knows he has to be ready to go. I can jump into anything as backup — but otherwise, they each have specific roles."
Have a plan, but be flexible. "I have a plan for each day," Duis says. "But if one field gets rain and another doesn't overnight, we need to be flexible enough to change directions." Duis farms within a 35-mile radius of his home farm, and soil and weather conditions vary from north to south.

Know the tasks that are both urgent and important — and do them first. What is urgent is not always important. What is important is not always urgent. Know the difference, and prioritize accordingly.

Be ready for the next day. During planting season, the day doesn't end when you step into the door of your house, Duis says. That's when the planning for the next day begins. "I have four people who want to know what's happening the next day," he says. "Sometimes, it's a no-brainer; we know where we are going and what we are doing the next day. But sometimes, I get home from a day and have to plan where cultivators and seed tenders need to be — and when — throughout the next day. And then I must communicate that plan with everyone."

Communicate, communicate, communicate. Duis says a plan is only as successful as the communication of that plan. And communication has progressed greatly through the years. "In the past, we used FM radios, but now I have everyone on my business phone plan, and we are able to text or call quickly to pass along information."

Good help is golden. "I give a lot of credit for any success we have to the help I have," Duis says. Duis says he's been fortunate to have two full-time employees who were hired by his father, before he began managing the operation. The most recent full-time addition brings knowledge of technology that was a missing piece to the business.
"The two longest-term employees, Dean Sorensen and Brad Schleef, are much more mechanically inclined than I am," Duis says. "Matt Pence, the newest employee and partner in our seed business, is taking us to the next level with technology. I try to give each of them freedoms and allow them to excel in the areas in which they are best. I try to keep them happy in their needs, and in return, they are excellent employees."
Do the right thing right. Management expert Peter Drucker says, "Doing the right thing is more important than doing things right." Doing the right thing is effectiveness; doing things right is efficiency. Focus first on effectiveness, or identifying the right thing to do. Then concentrate on efficiency, or doing it right.
Subscribe to receive top agriculture news
Be informed daily with these free e-newsletters
You May Also Like
---