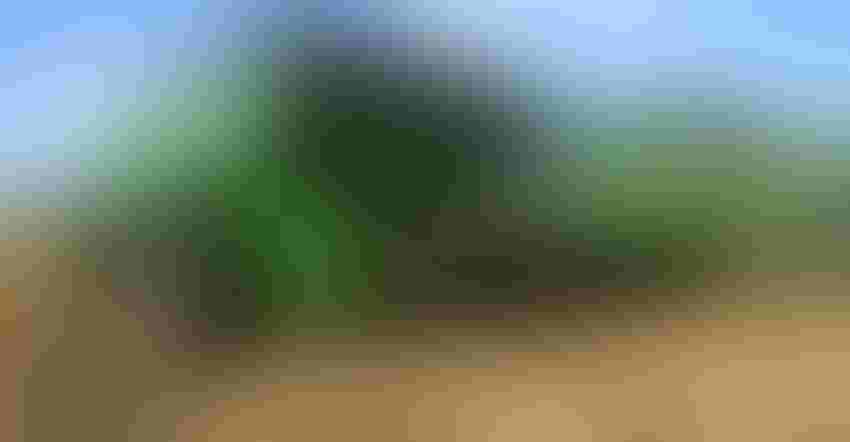 HALF AND HALF: I get half the crop at harvest each year, and I prefer that arrangement with my tenants.
Tom J. Bechman
Call me a dinosaur. When it comes to leasing my farm, I'm perfectly OK with that moniker.
Not that my operation — a whopping 80 acres in two tracts — is a big deal by today's standards. But it generates a portion of my income, and doing an old-fashioned, 50-50 share lease with my tenants provides me with an intangible personal benefit that's even more important; it allows me to be engaged, to "feel like a farmer." For me, that is a big deal!
Here are some specific ways a share lease fits me well:
Just cashing rent checks sounds boring. I'm told by experts that in the long run, returns from all leasing agreements turn out pretty much equal. Given that, I enjoy experiencing "the thrill of victory and the agony of defeat" that are an integral part of farming.
It gives me a stake in the action. When I follow the crops throughout the season, there's a satisfaction in knowing, for better or worse, that "half of that's mine." 
I like selling my own grain. For many landlords, marketing is a headache. But I enjoy following the markets and seeing if I can beat the marketing-year average, at least some of the time.
It's the ultimate "flex lease." My tenants and I both like the 50-50 arrangement. When commodity prices are good, we all win. When times are like they've been lately, we can lick our wounds together.
It keeps things simple. There's no need to make decisions on which flex lease to use, which benchmarks to go by or how to tweak terms.
It eliminates negotiating cash rents. Setting cash rent rates can be a difficult, and sometimes adversarial, process. Both my tenants do a great job, and I appreciate them. Doing a share lease eliminates what could potentially be a difficult situation.
It gives me depreciation. Being a participant in the farm's management allows me to file a Schedule F for taxes. I can either take the Section 179 deduction or depreciate capital improvements such as buildings, machinery, fencing and drainage.
It's a big help with my day job. As an ag writer, it's extremely helpful to be informed, and to know and empathize with what farmers are thinking and feeling. When corn is $3.50 per bushel and soybeans $7.95, I feel their pain. I know firsthand what trade wars with China can to do to soybean prices, and how Market Facilitation Programs turn some of that red ink black. By being directly involved, I've also learned firsthand how a cover crop of cereal rye can be an effective weapon against herbicide-resistant marestail.
Bottom line
After reading this, some of you are likely thinking, "This guy's nuts; that's sure not for me." And you may be right — on both counts!
But that's my whole premise: Selecting the type of lease that fits you and your situation is more than just a dollars-and-cents matter. Whether you're selecting a spouse, a combine or a leasing arrangement, finding one that's a "good fit" for your situation can make a huge difference.
I'd better wrap up. It's about time for the afternoon market report, and if corn's up again today, I may need to call the elevator.
Boone writes from Wabash, Ind.
Subscribe to receive top agriculture news
Be informed daily with these free e-newsletters
You May Also Like
---