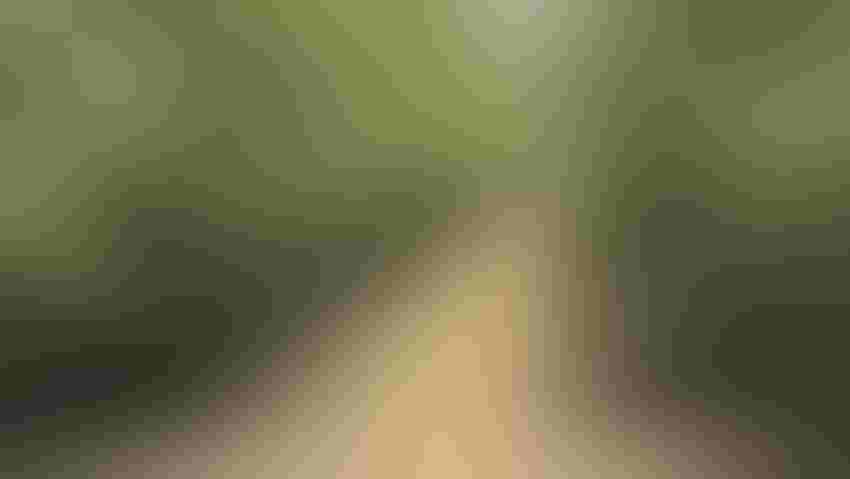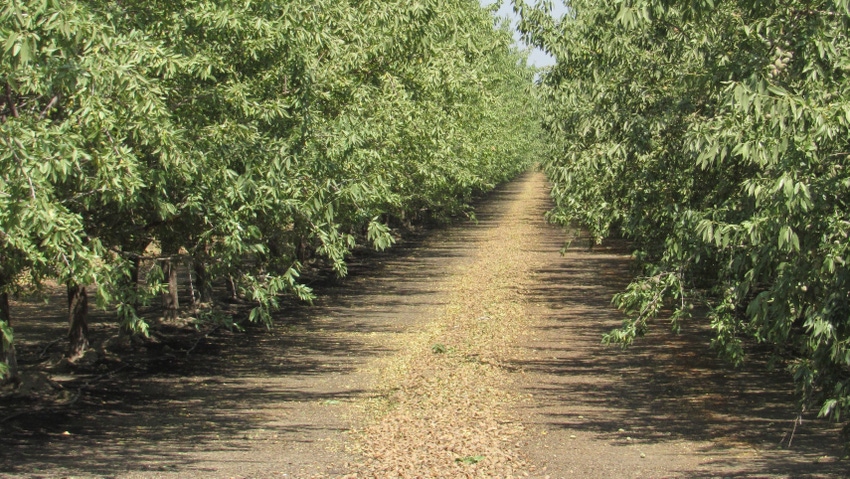 Almonds await being collected from the ground during harvest in 2018.
Tim Hearden
For all the negatives 2020 has wrought, California almond growers may have something to crow about when this season is done as about every decade the industry reaches another milestone.
The projected 3-billion-pound crop may be here. That is the message growers gave in mid-May when they formally predicted as much in the first of two forecasts issued throughout the season. The second forecast comes July 7th when the U.S. Department of Agriculture announces its objective forecast based on actual nut counts and a scientific survey of trees throughout the state.
The first figure is just a best-guess scenario revealed from the opinions of growers through a phone survey. While never a bullseye, this number can be a close estimate, though last year it missed that mark by several hundred million pounds.
Several industry insiders I spoke with by phone think it may happen this year, though one processor I spoke with was skittish about predicting three billion pounds, lest it cause a further softening of prices. Surely the global COVID-19 pandemic and resulting economic and supply chain hits have played their part in decreased demand.
While prices are well below $2 to the grower, much of those sales were made earlier in the marketing year when prices were better. That was then.
Related:California almond growers project 3 billion pound crop
This is now: India remains locked down. As the largest buyer of U.S. almonds this is concerning. China too is not buying U.S. almonds right now, according to Jim Zion, managing partner for Meridian Nut Growers, a marketing company of tree nuts. Still, the European Union is buying American tree nuts and domestic sales are ongoing, with some caveats.
What used to be a significant bonus for Nonpareil almonds has shrunk considerably as the large, snack nut-sized almond is not in favor as much with buyers as the California varieties that are smaller and better suited for slicing, dicing and blanching, Zion said.
Pricing was also affected late in the season as the U.S. Department of Agriculture's objective almond measurement of 2.2 billion pounds was significantly under-estimated as the industry harvested over 2.55 billion pounds last year. The recent U.S. trade war with China may also have played a part in the softening of prices from the 2019 almond crop.
Marketing efforts have changed somewhat too. The postponement of the Olympics put on hold the Almond Board of California's efforts to employ a U.S. athlete to promote their product. Still, meetings with global customers and clients continue, according to Richard Waycott, president and chief executive officer for the Almond Board of California.
Related:Good weather helped almond pollination, fruit set
Judy Hirigoyen, vice president of global marketing for American Pistachio Growers, says efforts there continue, albeit virtually, as that industry thinks it may be on the precipice of its first-ever billion-pound crop, though there are already visible cracks in that theory as there are some signs of insufficient chill hours and poor pollination.
About the Author(s)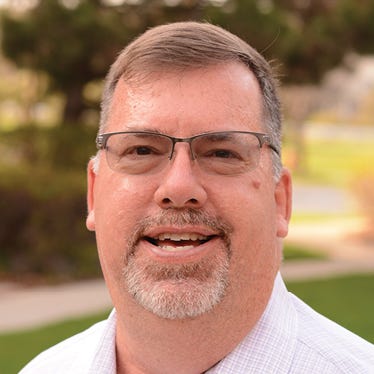 Associate Editor, Western Farm Press
Todd Fitchette, associate editor with Western Farm Press, spent much of his journalism career covering agriculture in California and the western United States. Aside from reporting about issues related to farm production, environmental regulations and legislative matters, he has extensive experience covering the dairy industry, western water issues and politics. His journalistic experience includes local daily and weekly newspapers, where he was recognized early in his career as an award-winning news photographer.
Fitchette is US Army veteran and a graduate of California State University, Chico. 
Subscribe to receive top agriculture news
Be informed daily with these free e-newsletters
You May Also Like
---