2010 Sunbelt Farmer of the Year
2010 Sunbelt Farmer of the Year
• Robert Dasher of Glennville, Ga., has been named the 2010 Swisher Sweets/Sunbelt Expo Southeastern Farmer of the Year during the first day of the 33rd Expo in Moultrie, Ga.  Dasher grows Vadalia onions, corn, soybeans, peanuts, hay, small grains, pecans and tomatoes. He was one of 10 state finalists for the award.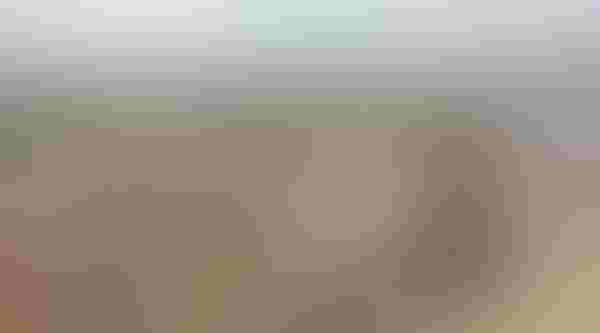 Robert Dasher of Glennville, Ga., has been named the 2010 Swisher Sweets/Sunbelt Expo Southeastern Farmer of the Year during the first day of the 33rd Expo in Moultrie, Ga.
"I am proud to be in agriculture. I could not have done this alone," said Dasher as he shared the award with his family.
Dasher said Georgia and America were unique in that they produced food and clothing. "This is a commodity that will always be sought after. We will be able to supply our own energy needs one day, but there will always be a need for food and clothing," he said.
The other nine state finalists were equally deserving of the award, said Dasher. "They're a bunch of great guys. They all deserved this award as much or more than I did. I'll cherish this award for the rest of my life," he said.
A pioneer in the Vidalia onion industry, Dasher has been instrumental in making the sweet onions a sought-after food item in grocery stores throughout the United States.
Dasher's G&R Farms is a family partnership. He started farming full time 42 years ago with 130 acres. Now, his farm encompasses 4,800 acres with 800 acres of rented land and 4,000 acres of owned land.
His crops include 700 acres of onions yielding 30,000 pounds per acre, 1,200 acres of corn yielding 165 bushels per acre, 950 to 1,000 acres of soybeans yielding 55 bushels per acre, up to 400 acres of peanuts during some years yielding two tons per acre, 400 acres of hay yielding five tons per acre, 250 acres of wheat and rye which typically yield 40 bushels per acre and 150 acres of pecans yielding 800 pounds per acre. In addition, his cow-calf beef herd operation has about 1,500 cows.
As a hobby, he raises a one-acre patch of tomatoes each year. He enjoys giving away buckets of tomatoes to friends and people he meets.
Marketing a family affair
Dasher and other family members handle the marketing of their onions. "We keep in touch with customers, and we don't normally hire outside brokers," he says. G&R was one of the first farms to ship onions in cardboard cartons. "This cuts down on bruising," Dasher adds.
Though he's growing no peanuts this year, he added cotton as a major crop on land he bought in Bulloch County, Ga. He plants rye with crimson clover for his cattle to graze. He also grazes cattle on family land growing pine trees. He rotates onions with other crops, and says onions produce better on sandy, loamy soils while cotton, soybeans and peanuts perform best on heavier land.
Dasher is a member of the Canoochee EMC board. He has been a member of the Vidalia Onion Committee board and chaired the Vidalia Onion Business Council. He has been active in the Young Farmers Association and Farm Bureau of Tattnall County. He serves on an agricultural advisory board for Sen. Johnny Isakson. He has also served on the board of the National Onion Association and was active in the Produce Marketing Association.
G&R Farms is a strong supporter of community organizations, including Relay for Life and Tattnall Productions featuring local talent and musical performances each January. Dasher has donated historical farm equipment to the Vidalia Onion Museum and he supports Glennville's Sweet Onion Festival. G&R has also donated the use of a large smoker for barbecue fundraising projects held by more than 15 clubs and schools.
Dasher and his wife Debbie are members of First Baptist Church of Glennville. They have two sons, Heath and Blake.
Dasher and the other nine state Farmer of the Year finalists received a $2,500 cash award and an expense-paid trip to the Sunbelt Expo from Swisher International of Jacksonville, Fla., a jacket and a $200 gift certificate from the Williamson-Dickie Company, and a $500 gift certificate from Southern States. As the overall winner, Dasher also received a $15,000 cash award from Swisher; a custom-designed jacket, another $500 gift certificate and $500 cash from Dickies; the use of a Massey-Ferguson tractor for a year; $500 gift certificate from Southern States; and a $4,000 custom-designed gun safe from Misty Morn. 
For an earlier article about Dasher's nomination for the award: Robert Dasher: Georgia's farmer of the year.
Subscribe to receive top agriculture news
Be informed daily with these free e-newsletters
You May Also Like
---