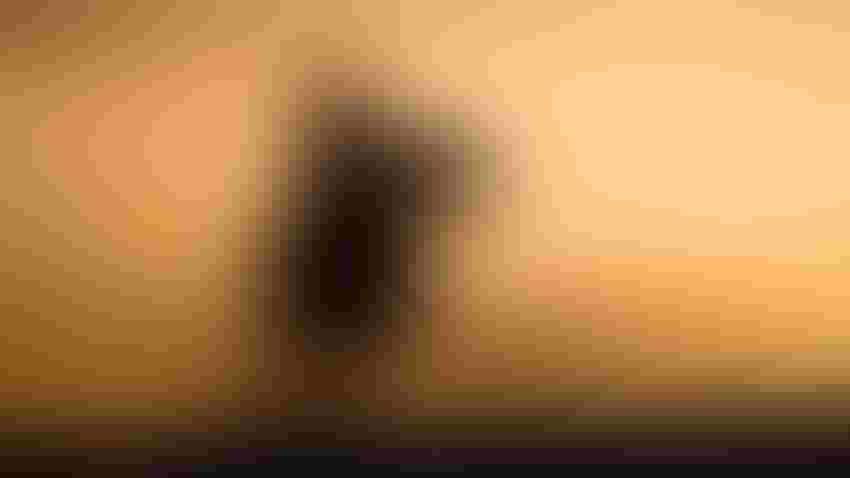 RISING PRICES: As horse prices continue to reach record highs at popular stock horse sales, finding a new working animal could be further out of reach for those in the market.
Darrell Gulin/Getty Images
Those interested in horses may have noticed steadily rising prices for them in sale ads. Recently, at the Farm Credit Services of America Horse Sale in Rapid City, S.D., a red roan stallion named Hashtag You're It fetched over $70,000. Coupled with increasing costs to maintain the animals, now might be the most expensive time to purchase and own a horse.
The South Dakota horse sale is known as one of the premiere horse auctions for working stock held during the Black Hills Stock Show and showcases a gamut of horse types. They include finished rodeo horses, ranch horses with proven miles, prospects with potential in timed events, or trail-riding horses for hobby horseman.
Dani Herring, livestock and ag education manager at the Black Hills Stock Show, says the 2023 sale continued to break records in both attendance and prices. "We had buyers and consigners from Oklahoma, Texas, Canada and lots from the tri-state area," she says. Most attendees come from South Dakota, Montana, Nebraska and Wyoming.
Record-breaking prices
Sale reports from the 2018 horse sale show the top seller as a gelding, Playin' Big and Stylish, which sold for $27,000. Just five years later, some horses are selling from $30,000 to $50,000, according to Herring.
In all, the average sale price of all horses also increased, though not as sharply as the top seller. For 2018's show, the average price was $9,034. This year the average was $16,700. Herring says that this average has been consistently going up over recent years.
"Nobody ever knows what the market will do, but it seems to be holding steady for now," she says. "We're hoping to see that trend continue."
Not a one-hit wonder
The increasing horse sale prices at the Black Hills Stock Show aren't unique. Other sales such as the Horse Sale at Rancho Rio in Wickenburg, Ariz., saw even sharper price increases.
During its 2018 sale, I'm Brad to the Bone garnered the top selling spot at $79,000. The average lot price was $15,541. In 2022, the top seller's price rose dramatically to $200,000, with an average sale price of $48,656.
The Rancho Rio sale is a limited event, only consigning 65 horses yearly, while bringing consigners and buyers from across the U.S. and Canada. The sale surpassed the million-dollar mark in total sales since 2019, and in 2022 brought in $2.3 million.
With American Horse council reporting that the U.S. equine industry contributes a total of $122 billion to the U.S. economy, with about 7.2 million horses residing in the U.S., it's anyone's guess when the market will begin its eventual decline.
Subscribe to receive top agriculture news
Be informed daily with these free e-newsletters
You May Also Like
---