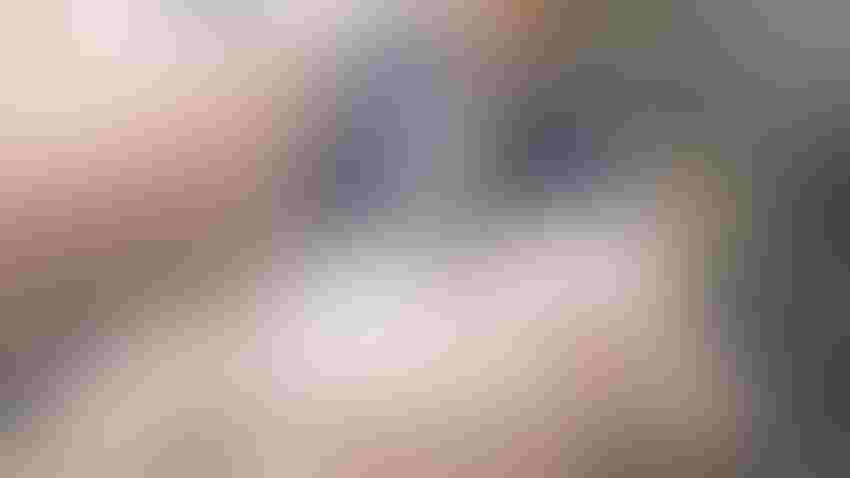 EXPECT DELAYS: Livestock producers need to forge relationships with their veterinarian or they may be left waiting for a prescription that is vital to preserving the health of their herd.
Courtesy of National Pork Board
Livestock producers know it's best to plan for the worst and hope for the best, and that outlook includes having a close working relationship with a veterinarian.
An established veterinarian relationship will become even more imperative soon. As of June 11, the latest Food and Drug Administration guideline enforces a prescription requirement for over-the-counter drugs such as injectable penicillin, tetracycline and sulfa drugs; oral medications like neomycin; and intramammary tubes, like those used to treat mastitis.
"Producers won't be able to just go to the feed store and pick up certain antibiotics like they used to if they saw something that the veterinary professional would see routinely, and the producer would feel comfortable identifying what it [the ailment] is and know what over-the-counter solution is," says Michael Crusan, communications director at the Minnesota Board of Animal Health. "Now, going forward, you won't be able to do that. Instead, what it does is it puts that veterinarian in there to make sure that it is something that is being identified correctly, that the veterinarian has that relationship with the producer and knows the animals so they can look through the situation."
New veterinary feed directive rules were established by FDA in 2017; this is a further step, as Crusan sees it, to "make sure that for antibiotics, it's something that's being used correctly, being used judiciously. Obviously, the end goal of this is to avoid antimicrobial resistance."
The FDA works to ensure antibiotics are only for the treatment, prevention and control of disease under the guidance of a veterinarian.
Important relationship
Under these new guidelines veterinarians are no longer allowed to simply write prescriptions for clients without having worked with the animals in question. Livestock producers need to talk to a veterinarian about their animals and their needs today, because after June 11 it may take longer than usual to get certain medications if a producer does not have an established veterinary-client relationship.
Crusan says the approach of the Board of Animal Health is encouraging, regardless of the medicinal aspect, "that anyone who owns a pet or livestock keeps veterinarians in their circle; so that if there ever is a problem with the animal, you have that veterinarian who you know, who you trust, who knows your animals. … That's really what we're always pushing for is to make sure that people don't just raise animals out on their own and try 'MacGyver' veterinary care because that just is not going to go well. You always want to have that relationship established with a veterinarian."
Having an established veterinarian-client relationship will also serve producers down the road in the event that "heaven forbid, a foreign animal disease," hits. Crusan says, "If you have a relationship with a veterinarian and then bring the veterinarian in to look at it, the sooner we can learn about a disease that could impact a lot more than just a single animal and a single site, the sooner we can stop it. That's coming full circle, as we want to involve the veterinarian early on in that process."
Subscribe to receive top agriculture news
Be informed daily with these free e-newsletters
You May Also Like
---