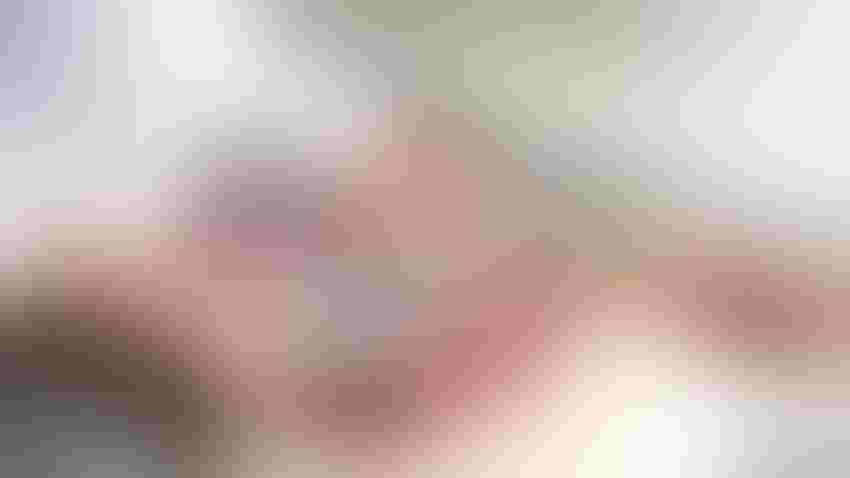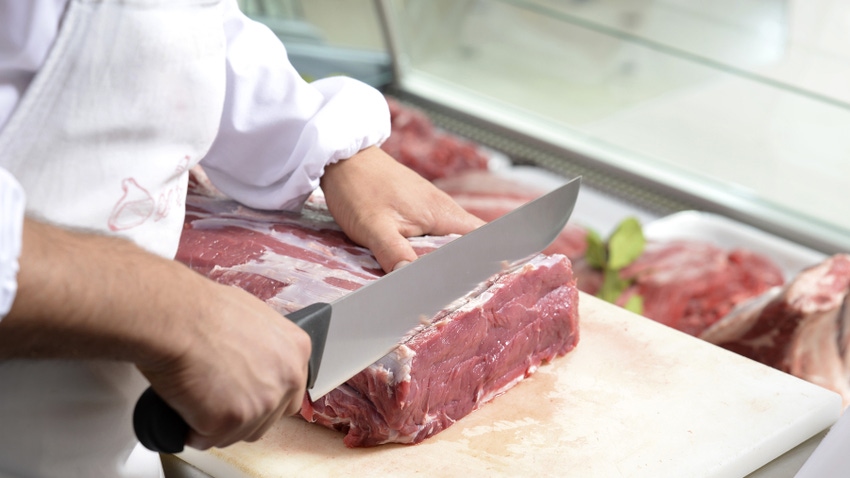 MEAT SCIENCE: A Biosafety Level 2 laboratory in the Meat Science and Animal Biologics Discovery Building at UW-Madison allows researchers to assimilate what meat producers might encounter on their farms and professors to deliver the information to meat processors.
Easy_Asa/GETTY IMAGES
by Jim Massey
The University of Wisconsin-Madison is known for its food safety program. With the addition of the $57 million Meat Science and Animal Biologics Discovery Building in 2020 and the hiring of Director Steve Ricke, the program has been elevated to another level.
In fact, the building that houses the program is arguably the best in the nation, if you listen to Jeff Sindelar, an animal and dairy sciences professor who helped develop the program.
"I don't see it as the best in the nation, I know it is the best," Sindelar says. "That's not an over-opinionated comment; it's just fact. This building is bringing us back to where UW meat science really started in the 1930s and became a national international powerhouse between the '50s and '70s — of being the go-to place for meat science, bar none.
"But it's also important to remember that the most aesthetically beautiful and most functionally impressive facility will just be a facility unless the people and the program that are developed within and around it are impactful. That program is methodically developing."
State-of-the-art facility
The state-of-the-art facility is one of the things that drew Ricke to UW-Madison after stops at other meat science programs across the country. After receiving his doctorate from UW-Madison in 1989, Ricke had stints at Texas A&M and the University of Arkansas before joining the UW-Madison staff to head the Meat Science and Animal Biologics program in 2020. He is considered one of the nation's foremost experts in food safety, with more than 400 research articles to his credit to date.
Ricke says the department made a conscious decision to hire a professor dedicated to food safety, and he was able to fill that niche.
"I saw this as an opportunity to have some leadership and expand what I can do research-wise," he says. "I have a soft spot for the UW in general, after getting my Ph.D. here. I know what the capabilities of the university are. This program, the new building and the university — all of those things were attractions."
Ricke describes the new building as two facilities in one: a USDA-inspected meat-processing facility, which allows for testing and research on commercial-type meat processing; and a Biosafety Level 2 (BSL2) lab, which allows the university's researchers to introduce known pathogens on meat carcasses to study foodborne illnesses such as listeria, salmonella, campylobacter and E. coli.
The building also features state-of-the-art classrooms, where hands-on processing and cutting demonstrations can be offered to students and research information can be disseminated to the meat industry.
Ricke says UW researchers can infect animals with a pathogen — for example, chickens with salmonella — and then grow those infected animals to the point where they can be slaughtered and the salmonella load can be analyzed on the carcasses. Those processes allow researchers to work on cutting-edge methods to prevent salmonella and other diseases from tainting meat that goes into the food chain.
On the "biologics" side of the enhanced program, researchers are looking at the non-meat uses of animal tissues for medical, pharmaceutical or other applications.
"That's part of the uniqueness of this program," Ricke says. "There's not another meat science program out there that probably thinks this way. There are opportunities for all kinds of different discoveries here."
Dream job
Sindelar joined the UW-Madison Department of Animal Sciences faculty in 2007 and was promoted to full professor in the summer of 2009. His appointment is 80% Extension and 20% research.
"I considered working at UW-Madison and in the state of Wisconsin to be a dream job if you were an Extension meat specialist," Sindelar says. "I was also interested in conducting research that has the potential of having an immediate and long impact on the Wisconsin meat industry."
Sindelar admits that the talk of a new meat science building also attracted him to Madison, even though it was still only in the discussion stages back in 2007.
"There were no guarantees, but I knew there was a reasonable chance that the new meat science building would happen and that I could be a part of it," he says. "I had a very unique perspective on seeing the building come about. Because of my background and previous experiences at other top-tier meat labs and exposure in meat processing plants across the U.S., I became an important representative of [the College of Agricultural and Life Sciences] and the university in helping guide and facilitate the design, but also the construction and the startup. I had a front-row seat for the whole thing. It was quite the journey."
Before the building was constructed, Sindelar says he was limited by what he could do in terms of the department's meat science and food safety program.
"I had to be creative enough to disseminate information in a very old, antiquated facility that did not represent the Wisconsin meat industry in any way, shape or form," he says. "I was really hamstrung. In this new facility, I now have to make choices, because there are way more capabilities than I have time to accomplish. I can showcase what the industry needs and do it in a setting where it relates to the highest level of facility design and layout. It's a night-and-day difference."
Over the years, Sindelar has given more than 600 presentations on various meat science and food safety topics.
The BSL2 laboratory allows researchers to assimilate what meat producers might encounter on their farms and Sindelar to deliver the information to meat processors.
Perhaps even more important than the world-class facilities is the fact that UW-Madison has a "crazy amount" of intellectual knowledge in the campus researchers, Sindelar says.
"Because of the dynamic industry in Wisconsin, it's very easy to collaborate with industry representatives to make sure the research we're doing is applicable and makes sense, and eventually will have some impact," he says. "I'm able to both outward and inward act and address issues that the industry values from a research and Extension model."
Sindelar says faculty, staff, students and industry stakeholders all bring life to the new meat science building.
"A building is just made of bricks and steel, wood, and other materials," he says. "The life of the building occurs when we start using it and putting it to the test and making an impact with the people in it."
Ricke says food safety becomes the predominant issue among meat science researchers because the topic has national and global ramifications.
"Every meat processor deals with food safety at some level, and it's certainly on the radar of consumers," he says. "Foodborne diseases cost this country billions of dollars and take lives. It's a major economic issue that really hasn't gone away, and probably in some ways it's become more prominent as health costs have gone up."
Ricke says in five years, he would like to be able to confidently say that Wisconsin is the nation's leader in food safety research.
Massey lives near Barneveld, Wis.
Subscribe to receive top agriculture news
Be informed daily with these free e-newsletters
You May Also Like
---