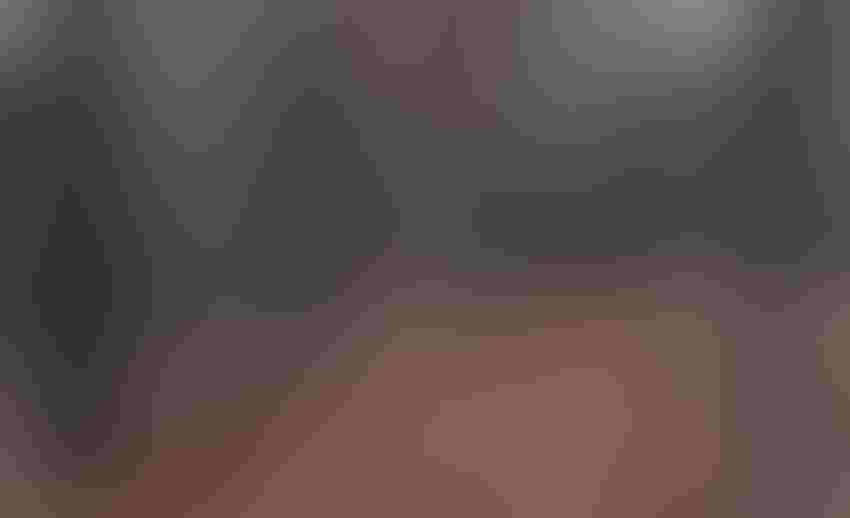 For those of us who crave order and consistency, nothing brings more joy than a well-constructed barbed wire fence. Evenly spaced T-posts, shiny new clamps, tightly pulled wire—such a work of art is sure to deter bovine trespassers post installation, at least until the grass gets scare.
But for those of us with a blessed mix of pasture and timberland, and our own version of silvopasture, constructing a "woods fence" can be one of the more challenging ranch endeavors.
Challenging mainly because the traditional fence building rules go out the window. Often these property boundaries in need of exclusion are far removed from any kind of vehicle access, prohibiting the transportation of supplies except on foot or horseback. And I'm not sure about your horses, but our privileged steeds make it known that T-post shuttle is not in their job description. In fact, they consider fence work beneath them. They make that clear with impatient snorts and stomps and dancing around trees as their dismounted riders wrestle with barbed wire for what seems like an eternity when surrounded by summer heat and horseflies.
Therefore the task of moving materials is left to those of us with two legs, and carrying multiple posts over the creek and through the woods is not always the most practical idea especially when you already have to trek in what feels like 40 pounds of the barbed wire to the back line.
Enter the "swinging fence" concept. This seemingly insecure yet surprisingly effective fence design employs the creative use of what already exists in abundance in the woods—trees.
This can be tricky. While choosing live trees for the fence may be a no brainer, positioning the fence sufficiently far enough away from dead ones that will fall can be almost impossible.
Also, what appear to be good trees may not always be growing where your fence needs to be placed—this is an important point to remember. Woods fences are "placed" and not "built" because they are constantly evolving.
Your woods fence may "swing" between gaps in preferable tree sites. Don't let the lack of support scare you—you can beef it up with vertical strands and take advantage of trees that arch overhead or roots that pop up underneath. These can be effectively used to anchor the swinging fence between gaps temporarily. But remember to use your vertical ties judiciously, or you will quickly run out of supplies--those big oak trees require gracious plenty more wire to wrap around than you anticipate.
As if you had the strength and time to unwind any more, two or three strands of barbed wire is about all that you can manage with woods fences. Try untangling four or five after the deer have jumped across, and you will see why less is more if your cows will respect such.
Thankfully, these strands are also exempt from being pulled tighter than tight. Inevitably, Mother Nature will test the resiliency of this foreign object placed in her woods. This means that she will bring down and blow over large and heavy objects that were nowhere in sight when you first erected the fence. Having a fence with a "little give to it" will make these repairs much easier.
As a nod to Granddaddy Bearden in all of his woods fence wisdom, be sure to leave any extra small coils of wire along the fence for later emergency repair jobs. That's one less item to carry back and get caught on your now "holey jeans" and beach-only-appropriate work shirt.
Because of the dynamic nature of the woods, these fences should be checked regularly and immediately after rain and wind events. It's the perfect job for house guests who wear out their welcome or anyone who wants a working vacation in mid-July.
One last tip—invest in a chainsaw if you haven't already. It's one item that's worth lugging to the back line.
Subscribe to receive top agriculture news
Be informed daily with these free e-newsletters
You May Also Like
---