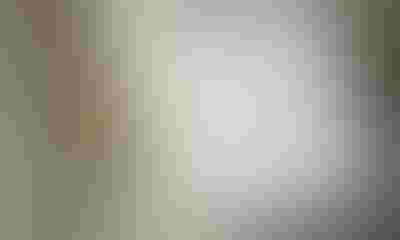 Updated with comment from U.S. Cattlemen's Association.
USDA's Animal and Plant Health Inspection Service is proposing to change rules regarding bovine tuberculosis and brucellosis.
The agency proposes transitioning the tuberculosis and brucellosis programs away from a state classification system based in disease prevalence to a program where states and tribes implement animal health plans that identify sources of the disease within the state or tribal lands and specify mitigations to address those risks.

USDA APHIS has proposed changing rules regarding bovine TB and brucellosis.
The regulations set standards for surveillance, epidemiological investigations and affected herd management. They provide revised conditions for the interstate movement of cattle, bison and captive cervids. The regulations also revise conditions for APHIS approval of tests, testing laboratories and testers for bovine tuberculosis and brucellosis.
The changes are expected to cost states, tribes and producers between $3 million and $8.5 million.
The costs would come from:
- Developing animal health plans for bovine tuberculosis and brucellosis.
- Reporting the results of epidemiological investigations.
- Development of recognized management area plans.
- New interstate movement restrictions on rodeo, event and exhibited cattle and bison and additional testing of those animals.
- Testing captive cervids moved interstate for any purpose other than immediate slaughter.
The proposed rules also impact imports. APHIS wants to revise the bovine tuberculosis and brucellosis import requirements for cattle and bison to make them clearer and more effective at lowering the risk of introduction of these diseases into the United States.
Comments on the proposed rule were accepted through May 16, 2016.
U.S. Cattlemen's Association comments
The U.S. Cattlemen's Association said it doesn't support the rule as written as the dairy, beef and cervidae industries all have unique challenges related to the control and eradication of brucellosis and bovine tuberculosis and they need to be separated into separate rules.
"One of the main concerns for monitoring prevalence of brucellosis and bovine tuberculosis is overlooked in the proposed rule and is instead replaced with official status categories: Consistent, Inconsistent and Provisionally Consistent," USCA writes in its comment to APHIS. "Prevalence of both brucellosis and bovine tuberculosis must be monitored in each state and remain a priority of the program."
Other USCA concerns:
-Potential cost of available resources. Some states and tribal regions lack infrastructure required.
-Commingling of cattle and infected wildlife.
-Domestic cattle are being held to higher testing requirements than imported cattle.
What are these diseases?
Bovine tuberculosis is a contagious disease that has been reported in bison and captive cervids, as well as other animals and humans.
Brucellosis is a contagious disease that affects both animals and humans.
Tuberculosis and brucellosis were prevalent in the United States through the early 1900s, prompting the establishment of state and federal eradication programs. These programs were successful, with brucellosis and bovine tuberculosis now affecting less than .001 percent of all domestic cattle herds.
However, in recent years, brucellosis and bovine tuberculosis have been identified in wildlife populations in some areas of the country. These infected populations may transmit to livestock in the area, potentially making brucellosis and bovine tuberculosis endemic in those areas.
Also, the cattle industry within the United States has changed, with imported cattle potentially exposing the domestic herd to the diseases. And, bison and captive cervid industries have become established with interstate movement.
These industry changes led the agency to reevaluate its reliance on whole herd depopulation to manage the disease. An interim rule was published in 2010.
Sources: Federal Register, USCA
Subscribe to receive top agriculture news
Be informed daily with these free e-newsletters
You May Also Like
---