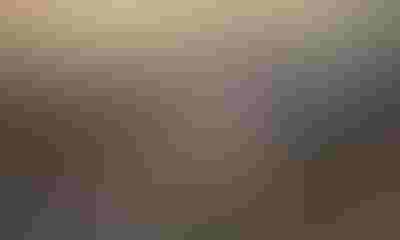 Agriculture Secretary Tom Vilsack and U.S. Trade Representative Michael Froman announced March 14 that the U.S. government has reached agreement with the government of Peru to remove barriers for U.S. beef exports that have remained in effect since 2003, opening one of the fastest growing markets in Latin America to all American beef and beef products. This agreement, reached during Secretary Vilsack's trade and investment mission to Peru, removes those barriers – called the export verification program – and assures American ranchers of expanded market access.
U.S., Peru reach agreement to remove barriers for U.S. beef. (Photo: Scott Olson/Thinkstock)
"Since 2009 (when the U.S.-Peru Trade Promotion Agreement went into effect), the United States and Peru have enjoyed one of the strongest bilateral trade relationships in the Western Hemisphere, and today it became much stronger," said Vilsack after meeting with officials from the government of Peru. "Since 2003, USDA and USTR have worked diligently to reopen and expand markets once closed to U.S. beef. This is another win in a long line of successes that led to a near-record U.S. beef and beef product exports in 2015."
"Peru has been a growing market for American beef and this agreement will only further expand opportunities for American producers and exporters," Froman said. "Not many years ago, there was little American beef going to Peru, but through the U.S.-Peru Trade Promotion Agreement, and agreements like this, we are seeing increased demand for high-quality American beef."
Changes in certification statements
The agreement reached March 14 reflects the United States' negligible risk classification for bovine spongiform encephalopathy (BSE) by the World Organization for Animal Health (OIE). Through an exchange of letters, the United States and Peru have agreed to changes in certification statements that will allow beef and beef products from all federally inspected U.S. establishments to be eligible for export to Peru, rather than only those beef and beef products from establishments that participated in the USDA Agricultural Marketing Service (AMS) Export Verification (EV) programs under the previous certification requirements.
Trade: By the numbers
Bilateral trade of agricultural, fish and forestry products between the United States and Peru topped $3 billion in 2015 and has grown more than 110 percent since 2009.
Agricultural exports have climbed more than 35% in value since 2009 under the Obama Administration, totaling a record $919.6 billion over the past seven years. Agricultural exports support more than 1 million American jobs. Since 2009, USDA has removed numerous unfair restrictions to U.S. trade to help farmers export more. USDA has also led more than 225 U.S. agribusinesses and more than 20 State Departments of Agriculture on agricultural trade missions to countries around the world, including Peru. Peru is also a member of the 12-nation Trans-Pacific Partnership (TPP), which concluded negotiations in October 2015 on a historic trade agreement.
Subscribe to receive top agriculture news
Be informed daily with these free e-newsletters
You May Also Like
---