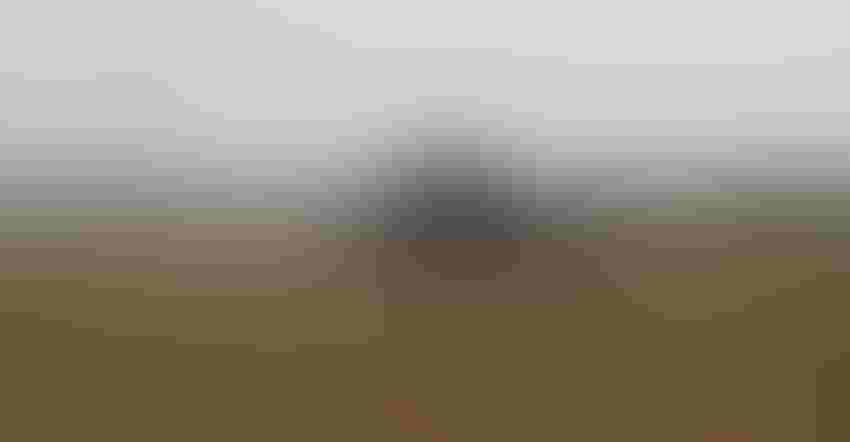 WASTE OR WORTH: Slurry manure has different properties and nutrient benefit potential than beef feedlot manure or poultry litter. But overall, using manure to meet at least some of the nutrient requirements of crops is beneficial to yields and soil properties.
Curt Arens
What caught our eyes as we looked back to Page 55 in the Sept. 5, 1987, issue of Nebraska Farmer was not a story itself, but a photo of Tom Groeteke — who was farming in the Primrose area — sitting in the cab of his pickup talking on a CB radio.
Now, in today's world of smartphones, video chats and social media of all kinds, a CB radio is vintage.
But then we read the accompanying feature story about how Groeteke at the time was using manure to boost organic matter on lighter soils, and boost yields on the highly productive bottom ground he farmed along the Cedar River. Groeteke was a recent American Soybean Association Young Leader award winner when the article was written, and he'd been growing soybeans since 1972.
In the article, he noted that in the 15 years or so he had been raising soybeans, "Yields started around 40 bushels per acre. Now, on our river bottom ground, yields consistently reach 50 to 70 bushels per acre." Keep in mind that Groeteke's land at the time was all irrigated, either by pivot or gravity.
He explained the boost in yields from crop rotation with corn and in some parts of his farm, alfalfa, along with better timing of planting, improved seed genetics and manure. "Manure seems to give that extra kick for achieving high yields," Groeteke said.
Don Sander, then-University of Nebraska Extension soils specialist, said in the article, "It is absolutely amazing what manure can do for yields."
Like today
In 2020, a faculty team from UNL, the University of Minnesota and Iowa State University conducted a survey of producers and their perceptions about animal manure benefits and challenges. After nearly 1,000 responses from the U.S. and Canada, at that point, 73% of the respondents used manure on crop ground every year.
Manure was seen as beneficial or slightly beneficial for improving crop yields by 92% of respondents. These same producers and their manure advisers also connected manure use with soil physical and biological properties, with 73% seeing benefits to soil physical characteristics, and 79% seeing benefits to soil biological characteristics. Almost 70% saw benefits to crop yields.
Certainly, manure does have value to crop ground because it supplies nutrients in a more slow-release manner, reducing the risk of nitrate leaching. While the nutrients in manure vary greatly from species of livestock, ration being fed, weather, age and type of livestock housing facility, the organic matter in manure can improve soil productivity by increasing water infiltration and the water-holding capacity of the soil.
Better yields
One research group in 2018 summarized the results of 141 published studies from Asia, Europe and the U.S., comparing manure substitution for commercial fertilizer.
The study found an average of all grain-related trials demonstrated to have a 5% increase in yield on manured fields. But the peak yield increases were at 13% when manure was applied at 50% to 75% of the crop's nitrogen requirements. Because of the variability of nutrient value of manure, researchers today highly recommend testing manure for its value to subsequent crops.
Beef feedlot manure and poultry manure, for instance, is about 90% organic nitrogen, while slurry manure from swine or dairy operations could be around equal parts organic and mineral nitrogen.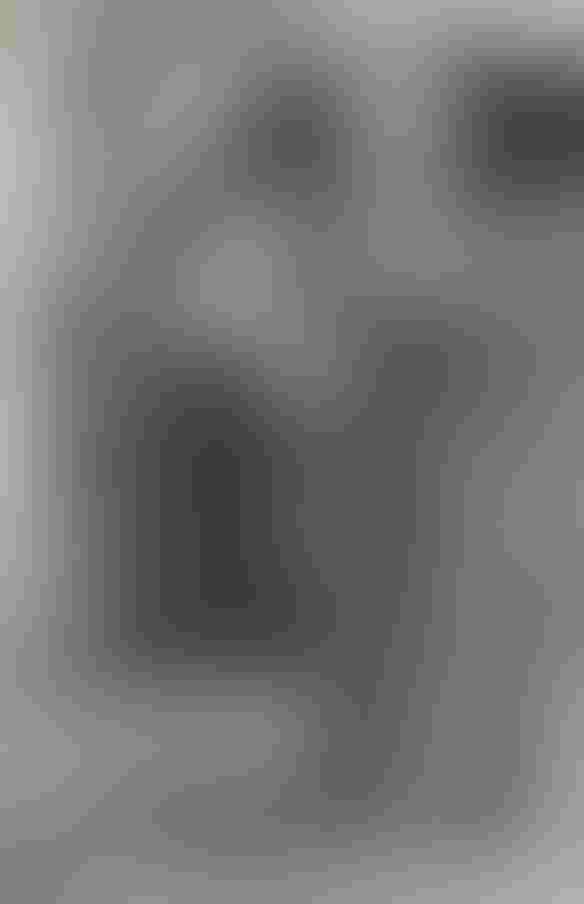 Researchers contend that minimizing mineral nitrogen through the use of manure, while still meeting the crop nutrient requirements, is good for water and air resources. Manure is also known to increase water stable aggregation and cation exchange capacity, helping to hold ammonium-N in the root zone until the crop can use it.
What Groeteke was doing back in 1987, using his manure resources to boost his soils and yields, still works well today. Manure use is an ancient farming practice, and researchers today see the use of manure to fill crop nutrient needs as essential to the future of farm and soil productivity and protection of the environment.
Learn more at water.unl.edu.
About the Author(s)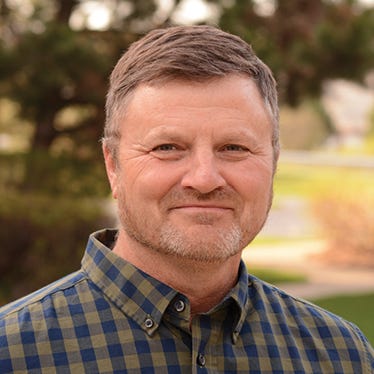 Curt Arens began writing about Nebraska's farm families when he was in high school. Before joining Farm Progress as a field editor in April 2010, he had worked as a freelance farm writer for 27 years, first for newspapers and then for farm magazines, including Nebraska Farmer.
His real full-time career, however, during that same period was farming his family's fourth generation land in northeast Nebraska. He also operated his Christmas tree farm and grew black oil sunflowers for wild birdseed. Curt continues to raise corn, soybeans and alfalfa and runs a cow-calf herd.
Curt and his wife Donna have four children, Lauren, Taylor, Zachary and Benjamin. They are active in their church and St. Rose School in Crofton, where Donna teaches and their children attend classes.
Previously, the 1986 University of Nebraska animal science graduate wrote a weekly rural life column, developed a farm radio program and wrote books about farm direct marketing and farmers markets. He received media honors from the Nebraska Forest Service, Center for Rural Affairs and Northeast Nebraska Experimental Farm Association.
He wrote about the spiritual side of farming in his 2008 book, "Down to Earth: Celebrating a Blessed Life on the Land," garnering a Catholic Press Association award.
Subscribe to receive top agriculture news
Be informed daily with these free e-newsletters
You May Also Like
---