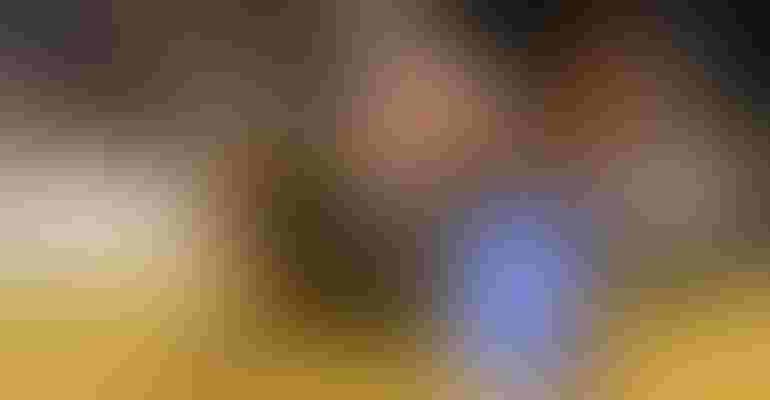 Equine Herpes Myeloencephalopathy (EHM) is not the worst disease that can affect the horse population. But the neurologic disease that is linked to Equine Herpes Virus (AHV-1) is a serious condition that if untreated, can be devastating to an entire horse population if biosecurity measures are not quickly established, especially in Texas where the equine population easily tops one million horses — the most of any state in the nation.
The Texas Animal Health Commission (TAHC) has reported two incidents of Equine Herpes Myeloencephalopathy have been confirmed in May, one in Lubbock County, Texas, and the other in a horse in Montgomery County. TAHC officials say the horses may be linked as both animals participated in barrel racing events at the Oklahoma City Fair Grounds on April 25-30. The Lubbock County horse did not travel to any other events following the Oklahoma event, but the Montgomery County horse did compete in a competition at the Williamson County Expo Center in Taylor, Texas, on May 5.
TAHC reports premises where both horses reside are under movement restrictions and TAHC staff is working closely with the owners and veterinarians in those areas to monitor other potentially exposed horses. In addition, officials in Oklahoma and Williamson County have been notified and notices have been made to other horse owners who were present at those events in an effort to curb exposure to other animals.
"In at least one of the infected horses, there were signs of ataxia and other neurologic signs consistent with EHM when evaluated by animal health officials," reports a TAHC veterinarian.
According to USDA-APHIS, neurological signs in affected equine appear as a result of damage to blood vessels in the brain and spinal cord associated with EHV infection. Interference with the blood supply leads to tissue damage and a subsequent loss in normal function of areas in the brain and spinal cord.
To date, nine EHVs have been identified worldwide. Three of these, EHV-1, EHV-3, and EHV4, pose the most serious health risks for domesticated horses and can have significant economic impacts on the U.S. equine industry.
EHV-1 can cause four manifestations of disease in horses, including a neurological form, respiratory disease, abortion, and neonatal death. EHM is most often due to mutant or neuropathogenic strains of EHV-1, so called because of a particular mutation in the genome.
One of the most common clinical signs of EHV-1 is fever, which often precedes the development of other signs. Respiratory signs include coughing and nasal discharge. Neurologic signs associated with EHM are highly variable, but often the hindquarters are most severely affected. Horses with EHM may appear weak and uncoordinated, urine dribbling and loss of tail tone may also be seen. Severely affected horses may become unable to rise.
According to APHIS, by 2-years of age, almost all horses have been infected with EHV-1. The initial exposure generally occurs in foals from contact with their dams. The virus can then become latent, or inactive, in the horse's body, setting up a carrier state that is life-long. Horses of any age that are carriers of EHV-1 do not show any external signs of disease when the virus is in a latent form. The virus can be reactivated during times of stress, such as strenuous exercise, long-distance transport, or at weaning.
The most common way for EHV-1 to spread is by direct horse-to-horse contact. This virus is shed from infected horses via the respiratory tract or through direct or indirect contact with an infected aborted fetus and fetal membranes. Horses may appear to be perfectly healthy yet spread the virus via the secretions from their nostrils.
Animal health officials warn that EHV-1 can also be spread indirectly through contact with physical objects contaminated with infectious virus. Examples of such objects include: tack, wipe rags or other grooming equipment, feed and water buckets, and through contact with people's hands or clothing.
The air around a horse that is shedding the virus can also be contaminated with infectious virus. Although the virus can become airborne, it is difficult to establish the distance the virus can spread in this manner under typical horse management and environmental conditions.
TAHC reports the risk of exposure to the virus at competition events is likely low. Owners of horses potentially exposed are encouraged to take precautions. Exposed horses should be isolated and have their temperatures monitored twice daily for at least 14 days after last known exposure. If an exposed horse develops a fever or other signs consistent with EHM, diagnostic tests may be performed. Owners should work with their veterinary practitioners to establish appropriate monitoring and diagnostic plans for any potentially exposed horse(s).
It is important to remember these signs are not specific to EHM and diagnostic testing is required to confirm EHV-1 infection. Many horses exposed to EHV-1 never develop clinical signs. If you suspect your horse has been exposed to EHV-1, contact your local veterinarian.
Texas, which leads the nation in equine population, sports an estimated horse ownership of nearly 290,000 horse owners. An estimated 954,000 Texans are horse industry participants including owners, workers, riders and the support industry. Employment across the Texas horse industry exceeds an estimated 43,000 people and compares with the Rubber Products, Agricultural Forestry & Fishery Services, Wood Products & Transportation Services Industries.
In 1998, the Texas Agricultural Extension Service estimated horse owners had $13 billion invested in barns, towing vehicles, trailers, tack and related equipment and spent $2.1 billion annually just to maintain their horses.
Subscribe to receive top agriculture news
Be informed daily with these free e-newsletters
You May Also Like
---