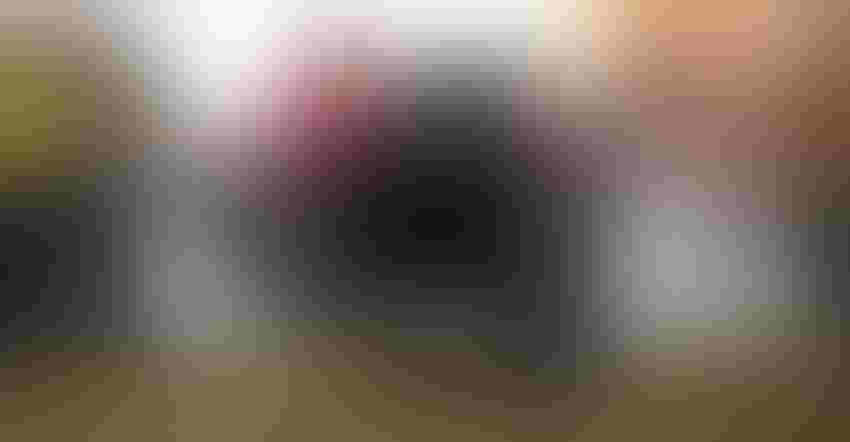 BIG MOMENT: Young people from across the state work hard all year and compete at the Illinois State Fair, all for a chance to walk into the Coliseum and show for champion.
Editor's note: This is the first in a series of stories about the drug testing procedures at the Illinois State Fair. Part 2 is a story on recommendations from the Livestock Working Group and the ISF Advisory Board. 
Just after noon on Tuesday, Aug. 16, 2016, 11-year-old Adam Miller was playing cards with his friends in the Illinois State Fair Hall of Champions. Adam was still basking in the glow of his win, having won grand champion Land of Lincoln steer just days before. On that Tuesday, he was taking care of his steer, playing some cards, making some friends and awaiting the Sale of Champions at 4 p.m.
Meanwhile, his dad, Alan, was handed a letter. It was 12:30 p.m. The letter was from Craig Sondgeroth, Illinois Department of Agriculture general counsel, and it said urine collected from Adam's steer immediately following the Champion Drive on Saturday had tested positive for ractopamine; the steer would be disqualified from the Sale of Champions. Further, the letter said if the family would like to contest the results, they'd need to appear at a hearing in the Department of Ag building at 12:45 p.m.
Miller was floored. A well-known Illinois Angus breeder with his wife, Theresa, Miller also holds a doctorate in animal nutrition. He knew they hadn't fed ractopamine — and even if they had, he knew it was a Food and Drug Administration-approved compound, and the steer shouldn't be disqualified. Miller grabbed another colleague with a doctorate, Lanas Smith, who was on the fairgrounds and who operates a major feedlot nutrition consulting firm.
Smith confirmed: Ractopamine is sold as Optaflexx for cattle and Paylean for hogs. It's a drug that was approved by the FDA 20 years ago for use in cattle and hogs headed into the food chain. Miller maintains they never knowingly gave the steer ractopamine, and says even if they had, the steer shouldn't be disqualified according to FDA guidelines.
Alan and Theresa, along with Smith and their brother-in-law Brandon Jones, headed for the hearing. They faced a judge, two IDOA lawyers and the state veterinarian, Mark Ernst, and they told the group what they knew: that ractopamine is a widely used, FDA-approved compound.
Miller says they watched their accusers Google the information. Based on questioning, he also realized they would have to prove what ractopamine was, and they would have to produce documentation on ractopamine.
Smith immediately texted his on-staff FDA specialist, who texted back a picture of the FDA manual, verifying ractopamine as an approved compound. They showed it to the judge.
"When we were able to confirm the trade name is approved for cattle, we proposed that the department rescind the disqualification," says Sondgeroth, adding there is no specific list of approved drugs. Rather, the list includes prohibited or restricted food-animal drugs. In addition, the urine test that was conducted is a multispecies screening, which means the laboratory didn't differentiate between species. Ractopamine is not approved for use in sheep or goats.
Miller asked to see IDOA's own FDA expert and was met with silence. He asked how the party responsible for sending the letter wasn't aware that ractopamine was an approved compound and again, silence. He asked how the mistake could have been made.
As it turns out, the Friday evening floods at the fairgrounds caused intermittent power outages. On that Tuesday morning, power was out at the IDOA building. Sondgeroth explained that they only had access to an app that listed approved compounds, which listed trade names (Optaflexx) and not the drug name on the test results (ractopamine). He says that's how the mistake was made. Yet even without electrical power, officials could have accessed the internet via cellular service.
Picking up the pieces
When asked if 15 minutes' turnaround time was fair for an exhibitor to defend himself, Sondgeroth allowed that was a good point. But he also explained there's a lot happening on the backside of these investigations. He said IDOA received test results at 11:43 a.m. on Tuesday, less than five hours prior to the Sale of Champions. They had to review the data, prepare letters of disqualification and serve the letters.
"If someone is disqualified, it's not fair to the reserve [champion]. That child has worked just as hard, and their animal has tested clean, and if we can't make that determination, it's not fair to them," he added, explaining why it's important to make decisions quickly. "We were able to get it served within an hour, and I think that's fairly credible for the department."
The Miller family doesn't necessarily agree.
"From my standpoint, the Illinois State Fair dodged a bullet by making this mistake with someone who had enough cattle nutrition background to defend ourselves, with a 15-minute advance notification, and even more fortunate to have an expert handy that day to assist in our defense," Miller says. Back in the barn, he surveyed three experienced beef exhibitors about ractopamine; one said he didn't know what it was, another gave a blank stare, and the third guessed rat poison.
"Given the time constraints, it's not too big a stretch to say 95% of exhibitors would've left the hearing that day being disqualified from the sale, only to find out when they had time to research that they shouldn't have been," he adds.
Miller tried to learn how their steer could have tested positive. Illinois State Fair policy uses a urine test, which is a qualitative and not quantitative test, so there's no number available that would indicate trace amounts — perhaps due to feed contamination — or a high level, which could potentially indicate tampering. Quantitative tests can only be done in tissue.
Further, testing protocol appears unclear. Miller says after urine sample collection, the two veterinarians who collected the samples told him two canisters were signed and sealed for testing. One would be sent to the lab for testing, and the other would be for the Miller family's use if they ever wanted to do their own test. When he asked for the second sample, he was told that it wasn't available — that the sample was only saved in case of a disaster at the lab. When Miller called the testing lab directly, officials there told him they had the first sample and could do additional testing with approval from IDOA.
IDOA maintains qualitative testing is a long-standing rule, and drugs that are not FDA-approved should not show up in the urine in any amounts — even trace. Premium book rules outline a zero-tolerance policy that's even stricter than what USDA allows in the food chain. However, in the case of Adam Miller's steer, the drug in question was FDA-approved.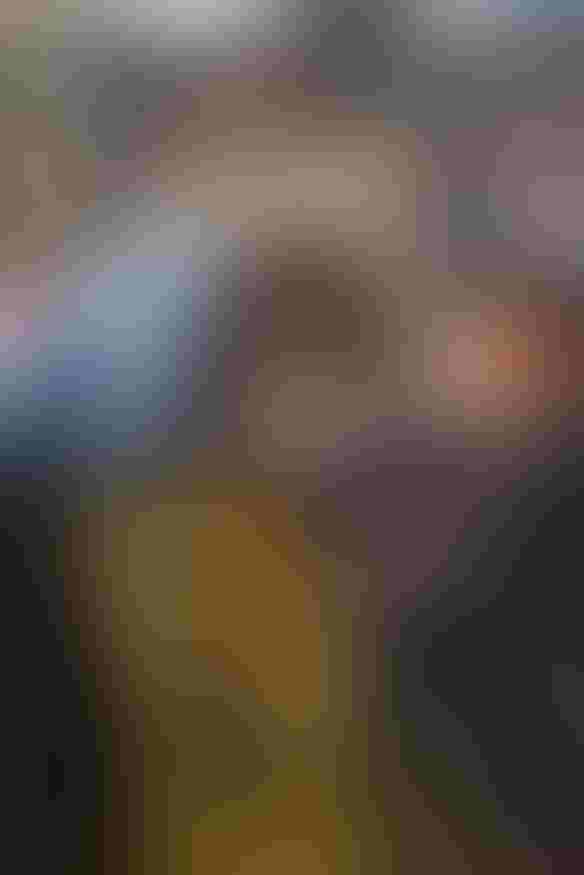 ELATION: A big moment for young Adam Miller quickly turned to heartache when the Illinois Department of Agriculture attempted to disqualify him when his steer tested positive for a drug that was approved for use by the FDA 20 years ago.
Next door?
Illinois is certainly not alone in its issues with state fair drug testing.
Mike Martz, Illinois Beef Association president, took the lead in organizing a Livestock Working Group this past fall to collect information and put forth ideas for improving Illinois' testing process. Made up of multispecies animal scientists, veterinarians and producers, the working group learned a lot about what happens in neighboring states, says IBA Executive Director Reid Blossom.
In Indiana, tests are run by Extension and the Purdue University Veterinary School, and they have had situations where animals have been disqualified for testing positive for legal substances as well. Like Illinois, the goal of Indiana's drug testing program is to protect the integrity of 4-H competitions and the food supply, and it has a zero-tolerance policy as well, for both approved and unapproved drugs. According to Indiana Prairie Farmer, more than a dozen animals were disqualified in 2016.
In Iowa, urine samples are collected as champions leave the ring, just as in Illinois. An Iowa State University diagnostic lab in Ames conducts two tests: first, a broad qualitative teset, and then a quantitative test to measure parts per million and parts per billion. Test result are received a month after the fair. The animals sell during the fair, and officials hold the sale money until both tests come back clean. Families are allowed to appeal, according to the Livestock Working Group, and USDA tests kidneys and eyeballs at harvest, less than a week after the sale.
In Ohio, the top three steers and hogs are tested for pain relievers, tranquilizers, steroids, beta-agonists and more. Animals in the ring are expected to be drug-free, according to Livestock Working Group reports. That means animals cannot be shown inside the withdrawal time of a drug. In addition, at testing, exhibitors sign a drug use notification form, where they can list any drugs that were given, when they were given and under which veterinarian's care they were given. If they've declared a drug on the disclosure form and it shows up in the screening, there's no problem. They collect samples on a Saturday, and the lab workers come in to test on Sunday morning.
Health and welfare
Why give an animal a drug? Dan Shike, a University of Illinois assistant professor and member of the Livestock Working Group, says they considered two top priorities as they sought solutions:
1. the need to ensure food safety
2. the need to ensure animal welfare
Paul Walker, a Livestock Working Group member and professor emeritus at Illinois State University, maintains the first priority of the test should be to ensure food safety — which is what FDA withdrawal times and residue tolerances are designed to do. He says Illinois State Fair policies hold exhibitors to a higher standard than normal industry practice.
Walker adds that teaching animal husbandry is an important part of showing livestock, which includes knowing how and when to treat sick animals, and the consequences of pharmaceuticals, residues, withdrawal times and treatment relative to slaughter date. And animals easily develop respiratory or lameness problems, which require treatment. The unfortunate part of a qualitative test is that it can provide a positive result, regardless of the level present or how long ago the medicine was administered — even months down the road.
"Even when animals are treated following correct dosage level and appropriate withdrawal time prior to harvest, a qualitative test of urine may still provide a positive test result," he says.
Who's responsible?
While the IDOA refused to comment on the situation involving the Miller family, Illinois State Fair Manager Kevin Gordon shared the following via email: "The purpose of the Illinois State Fair is to promote agriculture in the state of Illinois. One of the ways that is accomplished is by showcasing our youth exhibitors and the best of the best at the Sale of Champions.
"Given the turn of events that took place in 2016, the department is evaluating what can be done to prevent the spread of rumors and conjecture in the barns in order to protect our youth exhibitors from any embarrassment caused by a positive drug test."
As a lifelong exhibitor and supporter of the Illinois State Fair, Miller has looked for solutions to the testing and disqualification problems.
IDOA refused to comment on accountability but says any revisions to the premium book are made by Gordon through the Division of Fairs and Promotional Services, which puts on the state fair. He's assisted by Competitive Events Manager Pam Harmon, Division of Food Safety and Animal Protection Manager Ray Hankes, and Sondgeroth, general counsel.
What's next?
Beyond Gordon's statement regarding the department's desire to reduce rumors in the barns, IDOA has refused to comment on potential changes to the drug testing protocols for 2017, but is taking suggestions from the ISF Advisory Board under consideration (see story tomorrow).
Miller would like to see a committee of livestock industry professionals — including veterinarians with livestock exhibition backgrounds, animal scientists with doctorates and interest in livestock exhibition, lab technicians who understand livestock testing, and representatives from the Illinois State Fair and IDOA — that would have the power to drive testing procedures. He suggests a subcommittee of this group be consulted before disqualifications are issued.
 "The realistic expectation that exhibitors have is that people with their best interests in mind are in charge of this," Miller says, adding that the committee should create continuity for those exhibitors and not be subject to revolving politics. "Exhibitors should be able to exhibit without the assumption that they're guilty if they win."
The Illinois Beef Association suggests switching to USDA standards for food safety so exhibitors are not held to a higher standard than producers, and says testing should include quantitative tests so results can indicate whether a competitive advantage exists or whether food safety is compromised. Blossom says the IBA board unanimously passed a five-point recommendation:
1. Do away with ISF's zero-tolerance policy on pharmaceuticals detected through qualitative testing.
2. Allow for veterinarian-approved extra-label pharmaceutical use.
3. Maintain zero tolerance for illegal drugs which would compromise food safety or provide a competitive advantage.
4. Implement a discrete process for urine collection.
5. Form a committee of experts to formulate exact wording and procedure for a revised ISF drug testing policy and appeals process in connection to the Governor's Sale of Champions.
Overall, the sentiment among animal scientists and exhibitors is that it's a tough situation, but changes need to be made in Illinois.
Miller concurs. "We're testing for miniscule amounts of something that cannot possibly give a competitive advantage or affect food safety. What's the point of that?"
He and his family are still proponents of the fair, of the sale and of the entire experience, which Miller says was good for his son, despite the heartache and stress. But he doesn't like the guilty-until-you-can-prove-yourself-innocent mentality that he and others experienced.
 "It's just getting out of hand. It goes back to the whole attitude that if somebody wins, they're guilty of something," Miller says. "After going through the process, I'm glad it all worked out well for Adam, but it seems like there are a number of things that could be done to prevent these kinds of mistakes from being made."
U of I's Shike concurs, acknowledging that it's a tough job. "If it was really easy, every state would have the same policy, and no one would be complaining," he says. "The policy has to be bullet-proof for lawyers, and yet it needs to be reasonable. And it absolutely has to be geared at protecting food safety and providing means to address animal welfare and take care of the animals, just like any good animal husbandry person would."
Subscribe to receive top agriculture news
Be informed daily with these free e-newsletters
You May Also Like
---