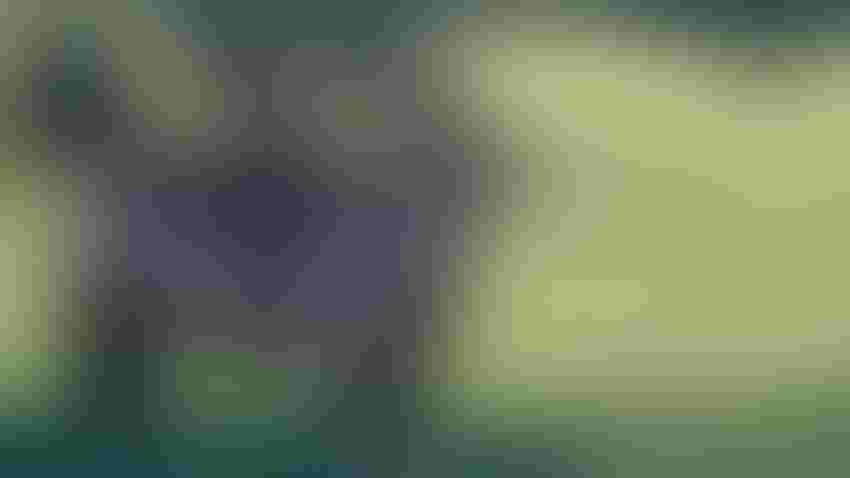 TECHNOLOGY FOR GRAZING: Cattle producers can use emerging technology to not only help their grazing management plans, but also tell their sustainability story to consumers and add value to their beef cattle.
Jacqueline Nix/Getty images
According to a 2021 Power of Meat report, 55% of consumers want to know where their meat comes from. They want to know that the beef on their plate was raised in a manner that aligns with their values. And 34% of meat-eating consumers say they are more concerned with the sustainability of meat products they purchased in the last year, said Lora Wright.
So, the challenge to cattle producers is, how do you tell the story of the sustainability measures you're already doing on your farms and ranches in a way that consumers can access through their phones and is verifiable?
Wright, director of sustainable animal proteins at Where Food Comes From Inc.; and Billy Cook, vice president of producer relations for Enriched Ag, spoke to the 2023 Cattlemen's College about how beef producers can used emerging technology tools to not only aid in their grazing decisions, but also tell their sustainability message.
Verification and traceability
Third-party verification is not a new concept in the beef space. Where Food Comes From has been conducting verification and traceability for more than 26 years, Wright said. The tools and technology that are available today have evolved, though, to be more aligned with how cattle operations run, and to meet the needs of both cattle producers and consumers.
From its founding in 1995 to its entry into the verification space following the BSE incident in 2003, to its launch of its Beef Passport program in 2019, and its most recent launch of the Community of Agriculturists who Respect the Earth (CARE) Program in 2020, Where Food Comes From has been helping producers tell their story to consumers through verification practices that promote transparency throughout the supply chain, Wright said. Its Beef Passport program, for example, uses tools that collect data on each calf, and then those data transfer with that calf at each step of the beef chain. It replaces that manila envelope you send with the trucker to the plant with your records to qualify that load of cattle for whatever premium program, all the while hoping it doesn't get lost, she explained.
The CARE program is a way to help beef producers track their animal care stewardship, their employee plans and their local community support, to not only help aid their decision-making at the farm, but also show to consumers their sustainability efforts.
What the cattle producers want to know, Wright said, is does this all pay? She shared that according to Superior Livestock video sales reports from 2018 to 2022, premiums for steers and heifers with a range of verification and traceability program enrollments, ranged from a low average of $3.42 per cwt, to a high of $12.71 per cwt.
Grazing management
That's useful for building in profit into each head you market, but what about using these tools to help you manage your grazing resources?
That was the question Cook and the folks at Enriched Ag asked. Using new technology to better manage land and resources can further tell the sustainability story, and help boost a cattle producer's bottom line.
"We want to help you work with nature, because this is a complex biological system with a lot of moving parts," Cook said. Enriched Ag's Insights Tool offers paddock-level insights using cameras, cow collars, LiDAR (light detecting and ranging) and other measurements to gather data on the land and on the cattle grazing it.
He demonstrated the tool and showed how a producer could use it to decide when to move cattle onto or off of a particular parcel of grazing land. It gathers data on drought, weather, forage height and more to build a model that can assist in grazing management decisions, Cook said.
So, not only can it verify the animal's well-being, and the sustainability methods of your grazing plans for the consumer, Cook said, but it can also help ranchers manage their labor and validate their management decisions.
The tools are out there, and they're getting better every day, Wright and Cook added. And while they can certainly help ease consumer's in choosing beef at the meat counter, they also can help cattle producers at the ranch as well.
Subscribe to receive top agriculture news
Be informed daily with these free e-newsletters
You May Also Like
---