State lawmakers say no to feasibility horse meat for human consumption
State lawmakers say no to feasibility horse meat for human consumption
Slaughter facility bill rejected in New Mexico.The issue is more about the humane disposal of unwanted horses than it is about producing horse meat for human consumption.Federal legislation actually banning the process of horse slaughter has failed to pass Congress.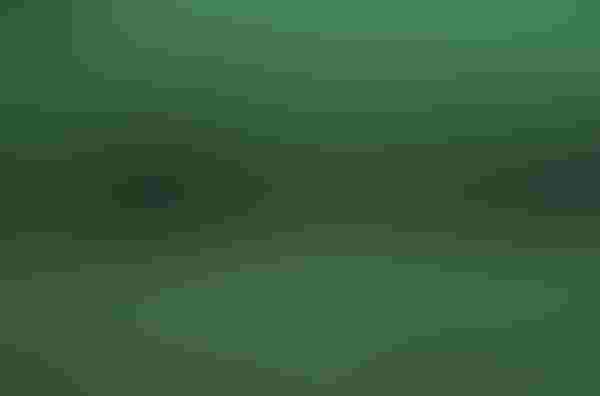 While the idea of the legal operation of a commercial horse slaughtering facility sparks an emotional response on both sides of the issue, New Mexico lawmakers supporting New Mexico House Joint Memorial 16 last week say the issue is more about the humane disposal of unwanted horses than it is about producing horse meat for human consumption.
The bill, rejected by the New House Feb. 7 by a vote of 28 to 36, would have required the New Mexico Department of Agriculture to study the feasibility of the reintroduction of a horse slaughter and meat processing facility if approved. Supporters of the bill argued the issue is more about the inhumane practice of neglect and abandonment of unwanted horses than it is about the processing of meat.
The last horse slaughter facility and meat processing plant in the U.S. closed its doors in 2006 after federal funding ended for United States Department of Agriculture inspections of slaughterhouses. But in late 2011, President Obama signed into law a broader bill that reverses the ban on the funding, leading to the possibility that horse slaughter would resume in the United States. Federal legislation actually banning the process of horse slaughter has failed to pass Congress, but no new slaughterhouses have opened in the U.S. since funding for inspections was resumed.
HJM 16, introduced by Rep. Paul C. Bandy (R-Aztec), was approved by the House Agriculture and Water Resources Committee and forwarded to the Appropriations and Finance Committee before progressing to the House floor for a vote late last week. A companion bill, also introduced by Bandy, would have made $20,000 in state funding available to researchers at New Mexico State University to study the issue.
Horse slaughter crosses many of the traditional lines between supporters of the livestock industry and typical pro-animal rights groups who traditionally oppose almost all slaughterhouse operations. Unlike most black and white issues, while most animal activists argue vehemently against horse slaughter, a few among their ranks reluctantly admit properly regulated and operated slaughterhouse operations can help provide a humane solution to a troubling problem.
On the other side of the issue, many ranchers, livestock producers and even beef slaughter processors side with activists, arguing that horses have long been companion animals to cowboys and frontiersmen and not an animal that should be processed for human consumption.
Slaughterhouse controversy in New Mexico
The issue has garnered widespread press coverage within New Mexico, a state where agriculture traditionally ranks high as a vital industry but is also home to an environmentally conscious population active in animal rights issues.
Last week's House vote was heavily divided along party lines, but surprisingly perhaps, a few conservatives voted against the bill while a slightly larger number of Democrats jumped the aisle in support of the bill.
Adding fuel to the controversy in recent weeks has been news of a lawsuit filed by a Roswell, New Mexico, meat company operated by owner Rick del los Santos who claims the USDA is dragging their feet over his request for inspections to resume horse slaughter operations. If the lawsuit were successful, it would effectively clear the way for the plant to resume horse slaughter operations and allow the plant to ship horse meat to customers across international borders.
The suit also names the Humane Society of the United States, Front Range Equine Rescue, and Animal Protection of New Mexico as plaintiffs and seeks damages for what the lawsuit claims is defamation of character and obstruction designed to keep the company from operating a legal processing operation.
Animal right activists are quick to point out that the meat plant's owner was issued a compliance order from the New Mexico Environment Department last August for failure to register as a compositing facility property located near the slaughterhouse, and for failing to properly dispose of solid waste. The order came after a two-year standoff over Valley Meat's failure to move a 400 ton pile of composted cattle remains because a local landfill could not receive the waste due to state restrictions. The company was eventually fined $86,400 over the issue but appealed the action.
The company has also come under fire for the inhumane treatment of animals related to their beef cattle operations, but attorneys for the company say in spite of substantial investments in improvements at the facility, USDA and state regulators have been slow in responding to repeated requests for the resumption of inspection activities because the issue has "become a political problem."
Searching for an alternative
On the House floor last week Bandy contended humane slaughterhouses are a better alternative to allowing horses to die of starvation in a field or be shipped for slaughter to Mexico. Nearly 800 horses were shipped across New Mexico's border to Mexico in January for slaughter according to the USDA Web site, but a report in the Santa Fe New Mexican last week claimed a USDA report out of Las Cruces indicated more than 9,000 horses have been shipped across New Mexico's border to Mexico in January, "most of them for slaughter."
In December, Sandy Grambort at the Humane Society of North Texas in Fort Worth agreed that something needed to be done about the horse situation because the two year drought has put the humane treatment of horses at risk. She says a shortage of forage and even water has caused horse owners to struggle and in many cases forced them to sell their horses at auction for very low rates or even abandon them.
She says the Humane Society has been receiving many horses and mules from owners over the last year who "simply can't feed them any longer," and that has caused many horses to be sold to buyers who transport them to slaughterhouses in Mexico.
While horse meat is a major staple in eight countries, China, Mexico and Kazakhstan are at the top of the list of importers. Worldwide, the horse meat industry provides about 4.7 million horses a year for human consumption.
Opponents warn that horse meat processing in the U.S. could lead to similar problems to those being experienced in Europe where the horse meat scandal continues to spread across the continent. European Union officials have scheduled a special meeting this week to discuss the issue.
Officials with the EU say the food supplier at the center of the uproar is French-based Comigel, and consumers "are outraged over beef and other animal meat products being mixed with horse meat" without labeling. Horse meat has been discovered in products that are supposed to be 100 percent beef sold in Sweden, the United Kingdom and France so far, but as many as 16 European nations may be involved in the supply chain.
French officials say they are trying to determine if fraud or negligence is at the core of the scandal.
Across the United States, only Texas and Illinois have outlawed horse meat processing.
Subscribe to receive top agriculture news
Be informed daily with these free e-newsletters
You May Also Like
---