Southwest ranchers wary of sharp rise in livestock-related crimes
Southwest ranchers wary of sharp rise in livestock-related crimes
Investigators say these most recent cattle shootings are not the first. A similar incident was reported in June, along with several more at other locations over the last few months.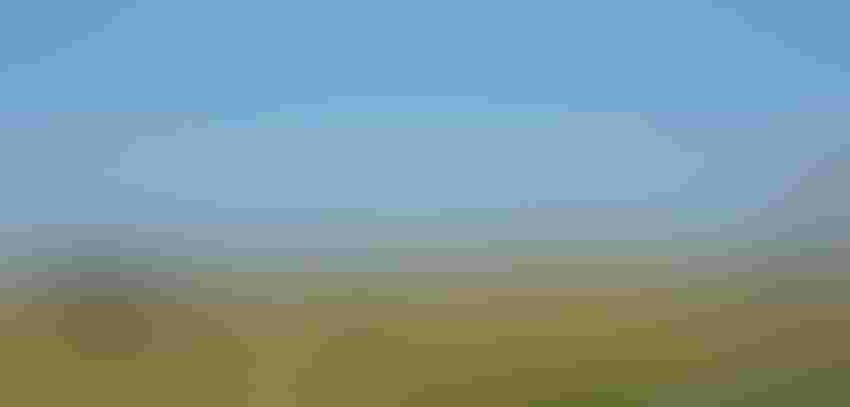 Cattle grazing near a highway may be more vulnerable to being shot by vandals.
In spite of major improvements brought about by the evolution of better livestock management and the development of new technologies in modern times, some things haven't changed much since domestic livestock were introduced in the New World, including the Southwest, hundreds of years ago by early Europeans.
Rustlers still create havoc and significant economic losses to the cattle industry.
The methods have certainly changed, rustlers using trucks and trailers instead of driving large herds of livestock on long drives to distant places. In more modern times, cattle thieves have designed ways to steal cattle by creating forged documents, like bill of sales or auction receipts, or by feigning a legal purchase and then moving cattle with no intent of making payment as agreed, or writing a check not worth the paper it was written on. Regardless, the end result is the same, another rancher suffers a loss at the hands of cattle rustlers.
NOT A NEW CRIME
Just in case you haven't heard, cattle rustling, like cattle branding, has been around for a long time. And while many believe rustling isn't the problem it once was because, after all, in modern times there are more law enforcement officers, better methods of tracking and investigating such crimes, even better fences and electronic gates that help secure the cows.
Related:Record attendance at Texas A&M Beef Short Course
But Eddy County, New Mexico, deputies say farmers and ranchers know better. If anything, they say livestock-related crimes are getting worse. An Eddy County Sheriff's Office dispatcher called the latest livestock crimes in the county "strange." Recently, deputies in this sparsely populated area have found dead livestock on a number of ranches, and are struggling to determine who shot and killed cows and steers with no apparent motive. At the end of July, an additional six cows were discovered on two ranches, shot with a high powered rifle and left dead on the ground. The combined livestock losses from that incident have been estimated to be between $17,000 and $20,000.
Investigators say these most recent cattle shootings are not the first. A similar incident was reported in June, along with several more at other locations over the last few months.
"There's apparently no legitimate reason for this to be happening," says Lt. Matt Hutchinson. "These animals are not being killed for meat. This is extreme cruelty. They're killing them for no other reason."
Investigators admit the shootings may be related and are following clues and looking for suspects for questioning.
A call to the Texas and Southwestern Cattle Raisers Association (TSWCRA) in Austin reveals such mindless cattle deaths are not unusual. In fact, the number of cows being shot from roadways adjacent to rural ranches is on the rise all across the Southwest.
TSWCRA's Jeremy Fuchs says the same or similar cattle shooting incidents are being reported in Texas and Oklahoma.
"This type of crime is a problem far and wide in the livestock industry. At most risk are cattle in pastures adjacent to roadways... I believe these are crimes of opportunity," he said, but added, no official data points to an obvious or single motive.
HARSHER PENALTY AUTHORIZED
But Fuchs says the problem has been growing, to a point where the Texas and Southwestern Cattle Raisers Association campaigned for new legislation that would increase the penalty for the crime of killing a cow.
"The Texas Legislature passed the measure and the Texas Governor signed the law that updates such crimes to a third degree felony, the same charge assessed in incidents of cattle theft. In both instances, the livestock producer has lost income," adds Fuchs.
The new penalties take effect next month, Sept. 1 (2017).
The TSWCRA is a 17,500 member association for livestock producers in Texas, Oklahoma, and other parts of the Southwest. Thirty special cattle rangers are employed to investigate cattle-related crimes, and have legal jurisdiction in both Texas and Oklahoma.
Industry officials say the problem with random cattle deaths like those under investigation in Carlsbad is that "the crime is trending,"—whatever the motive behind it. But Fuchs says livestock producers are a closely knit group and have been victims of many types of crime through the years. He says the best protection against trending livestock crimes like these is to pay close attention to people and vehicles on roadways and byways around your and your neighbor's ranches.
"It's one of the reasons we have a strong member association, neighbor helping neighbor, standing together to face the problems and challenges of the industry. Being mindful and on-watch in your rural area is a good way to spot and report trouble and, we hope, to help our rangers and law enforcement everywhere bring these problems to a successful conclusion."
In Carlsbad, Eddy County Sheriff Mark Cage is warning rural communities to be vigilant by spotting and reporting suspicious people or vehicles as soon as they suspect something is wrong. Authorities say they are committed to catching the person or persons involved in these crimes.
Subscribe to receive top agriculture news
Be informed daily with these free e-newsletters
You May Also Like
---