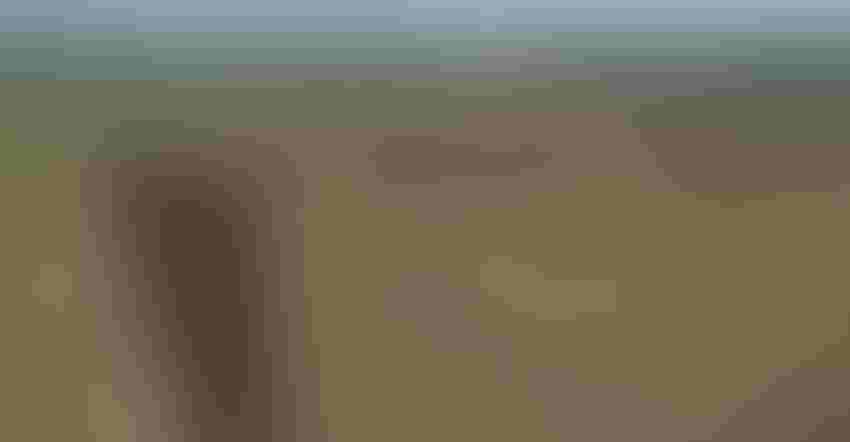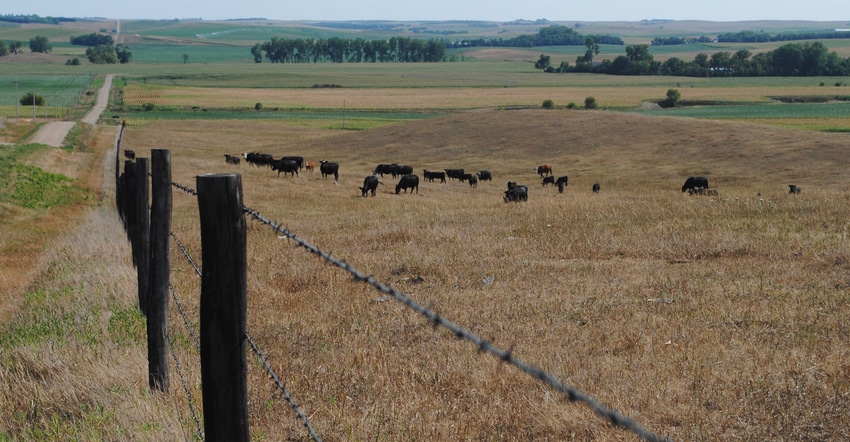 FIGURING OUT DROUGHT: The last thing beef producers want to do in the face of drought is depopulate their herd, but they also may consider supplementation or transporting cattle to feed.
Curt Arens
Editor's note: This is the second installment in a two-part series of articles on caring for cows and calves during a drought.
Feeding cattle during a drought can be a tricky endeavor. Most farmers and ranchers first consider supplementing their cow-calf pairs as drought rolls along. But there are other options that Aaron Berger, Nebraska beef systems Extension educator, discussed during a recent University of Nebraska BeefWatch webinar.
Ship them
Rather than bringing feed to the cattle, shipping the cattle to the feed may be an option if suitable pasture or rangeland can be found. This option presents various considerations, as transportation itself can be stressful on animals, especially cows in reproduction mode.
Simply introducing animals to a new environment and possibly different feed resources also can add stress to the cattle, and Berger says it's common to expect performance effects.
In addition to factoring in the cost of transportation, Berger advises taking into consideration the class of cattle you want to move. "Yearling cattle and bred heifers that are 60 to 80 days along — they're a little different class of cattle to ship than a cow-calf pair," he says.
Last option
If supplementing feed or shipping cattle to the feed are not viable options, producers may have to resort to the least attractive option of selling stock. Unless a herd dispersal is the only option, and producers are looking to maintain or grow the cow herd after the drought, Berger suggests again considering the future of the operation.
"Keep in mind what classes of cattle would we want to keep in place that give us the greatest flexibility and also put us in a position to get back into cow-calf production when the drought breaks, and hopefully we see prices increase," he says.
Although depopulation isn't desirable, Berger suggests looking at selling animals with current market value. "They're probably our young cows, the 3- and 4-year-olds, and specifically cows that have a bull calf at side or maybe a steer calf if they've already been worked; those are going to be the most demand in the market today," he says.
Selling stock presents other factors to be considered such as the impact on the operation's overall cost structure, and tax considerations such as capital gains and being aware of the fact that selling breeding stock is taxed differently than selling a calf.
There is a lot to consider if the Plains faces a drought, and a lot is specific to individual operations. For more information, email Berger at [email protected].
Subscribe to receive top agriculture news
Be informed daily with these free e-newsletters
You May Also Like
---