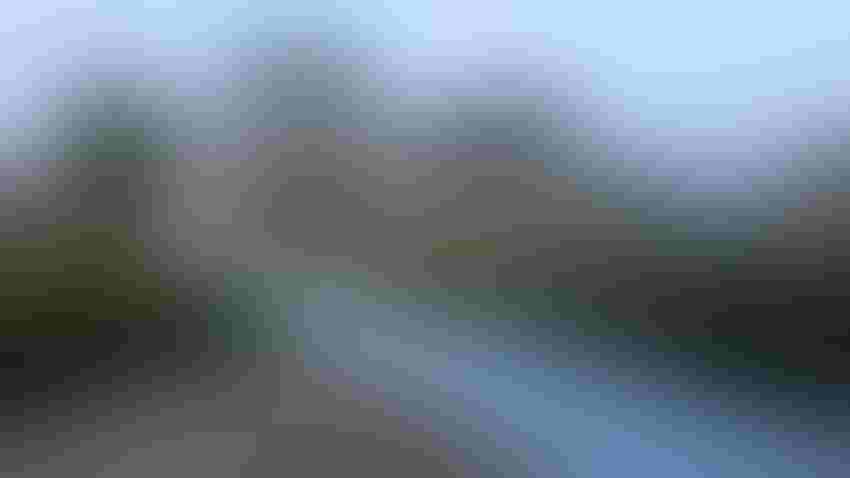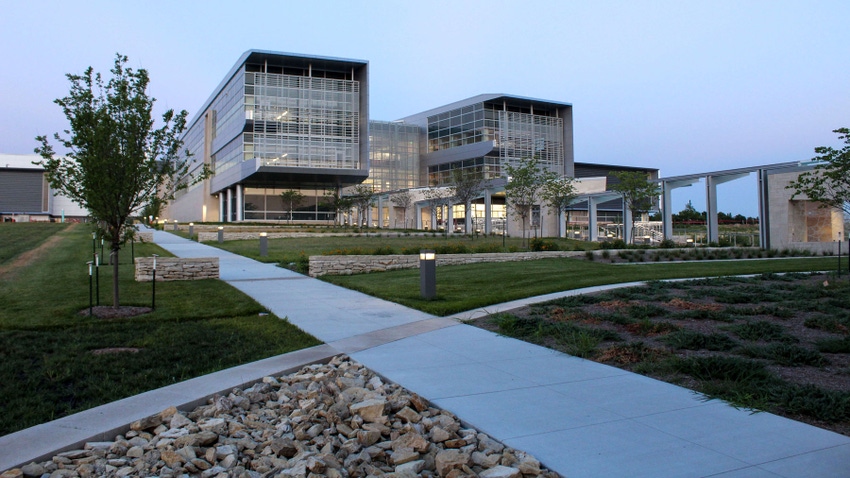 FIGHTING THE GOOD FIGHT: The USDA Bio and Agro-Defense Facility (pictured) is a state-of-the-art building that will allow researchers to make progress on finding cures and preventions of zoonotic diseases.
Courtesy of USDA
"The best defense is a great offense," Chavonda Jacobs-Young, undersecretary of agriculture for research, education and economics, said during the May 24 ribbon-cutting of the new National Bio and Agro-Defense Facility.
This facility located in Manhattan, Kan., will help protect the nation's agriculture, farmers and citizens against the threat and impact of animal diseases.
Meeting the needs of today
Starting in 2015, this innovative facility required the collaboration and cooperation of multiple levels of local, state and national government along with Kansas State University to bring it to fruition.
NBAF replaces the 65-year-old Plum Island Animal Disease Center (PIADC). Over the years, PIADC played a significant role in creating vaccines to combat harmful diseases that impact the livestock industry. However, today it doesn't meet the cutting-edge needs of the present and future of the food supply system.
"This is a great day for Kansans," said Sen. Jerry Moran, a Kansas Republican. "But it's also one more component to our national security needs." He noted in the past, the United States looked to other countries for locations to house large animals to research these serious zoonotic diseases. Now, with NBAF, researchers can better combat these costly diseases, and keep our food supply protected.
Employing Kansans
The location of NBAF is not random. The Kansas City animal health corridor is home to the largest concentration of animal health companies in the world.
Having this facility in Manhattan will not only advance agro-defense mechanisms but will also add economic growth to the state.
Many people around the country are about to call Manhattan their home, as the facility is projected to employ around 400 people and 40 different businesses and laboratories. "NBAF will generate an estimated economic return of $3.5 billion in its first 20 years," said Richard Linton, K-State president. "This means great things for our university, our city, our state, our country and our world."
Fulfilling the dreams of Moran, along with many other Kansans, is the potential that NBAF has for the next generation. "We can keep the talent and intellect that we have in the state of Kansas, where they can raise their families and enjoy the quality of life that exists here today," he added.
Setting the stage for success
There are 20 million people in America that owe their employment and income directly and indirectly to agriculture, according to USDA Secretary Tom Vilsack. That makes up 10% of all the workers in the country.
Vilsack emphasized how important NBAF is to our nation's food supply, national security and economic security. With the ribbon-cutting of this new facility, work begins on big-name diseases that affect or might affect our livestock industry in the future. A few of them include foot-and-mouth disease, classical swine fever and African swine fever.
To learn more about the work done at NBAF, visit usda.gov/nbaf.
The Big 4 diseases for NBAF
Inside the walls of the new National Bio and Agro-Defense Facility there will be work done to find cures and prevention for deadly diseases impacting the livestock industry worldwide.
Not only does this pose a threat to the animal's well-being, but these diseases cost the country billions of dollars every year.
Researchers will focus on the following:
Foot-and-mouth disease. FMD causes a viral illness in cows, pigs, sheep, goats and other animals with divided hooves. This is a highly contagious disease that can cause lameness and is known to be one of the most infectious diseases known. Since introduction to the U.S., FMD has cost the industry more than $37 billion.

Classical swine fever. CSF is also known as hog cholera and impacts both wild and domestic swine. If there were to be an outbreak of CSF, it would prove to be detrimental to the domestic and international trade of swine products.

African swine fever. ASF is an upper respiratory disease that causes lesions that travels to rapidly affect the rest of the body. This disease has caused significant losses to China and surrounding countries. With the help of NBAF, they can help combat this disease if it ever hits our shores.

Rift Valley fever. RVF is a disease that affects such livestock as cattle, sheep, goats and buffalo along with humans. This disease has been ranked as a major disease of the USDA and the Department of Homeland Security because of the impact it can have on humans.
Subscribe to receive top agriculture news
Be informed daily with these free e-newsletters
You May Also Like
---