Roundup Ready alfalfa available for spring planting
Roundup Ready alfalfa available for spring planting
Secretary Vilsack approves release of RR alfalfa without isolation, geograhic restrictons.Alfalfa joins three other major GE U.S. crops.California industry leader predicts overwhelming demand for new technology.Anti-biotech radical labels USDA "rogue" agency after its decision.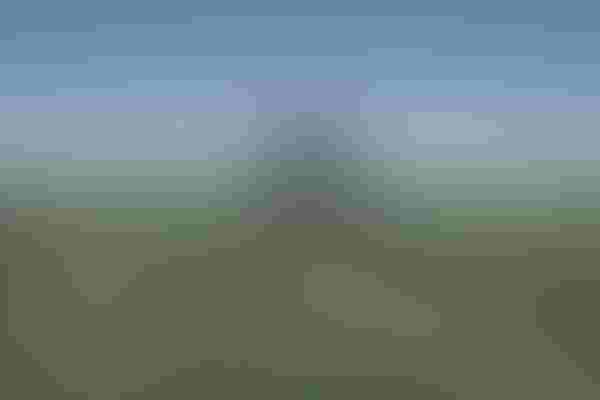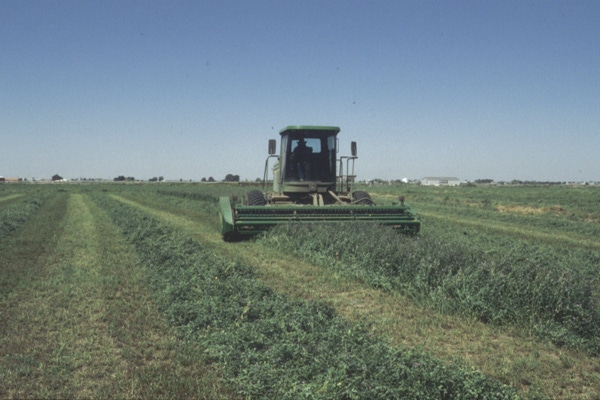 Roundup Ready alfalfa planting seed will be on the market in time for spring planting season after the U.S. Department of Agriculture's Animal and Plant Health Inspection Service (APHIS) unexpectedly granted non-regulated status for the herbicide resistant forage crop.
The decision did not come with strings attached, and that surprised many in agriculture and disappointed radical environmental groups who have successfully stalled the sale of the genetically engineered forage crop for almost four years with lawsuits and challenges about how USDA regulates biotech crops. The radical groups thought their lawsuits were giving them some leverage at USDA. Vilsack proved them wrong.
The final no-restrictions decision was unexpected because a month ago Agriculture Secretary Tom Vilsack attempted to meld American agriculture and the anti-biotech element in a coexistence alliance. It was ill-fated almost from the beginning and only resulted in more of the same acrimony that has existed for the past 15 years since USDA approved the first biotech crops. The anti-biotech groups were hopeful Vilsack would impose what agriculture considered draconian and unworkable restrictions on where and how RR alfalfa forage and seed could be grown.
Vislack's unprecedented effort to forge an alliance was viewed by both sides as a possible USDA policy shift away from pure science into a socio-economic realm where USDA has never gone before. Congress quickly got involved when the House Agriculture Committee called Vilsack on the carpet for the seemingly different direction USDA was heading.
His efforts with RR alfalfa sent shockwaves through all the major commodity crop groups in the U.S., fearful restrictions on RR alfalfa would spill over into other biotech crops.
Vilsack gave up on his coexistence idea and subsequently rejected all restrictions and went ahead and approved the outright sale of RR alfalfa seed.
Many growers were concerned the delay in reopening seed sales would results in high prices for the GE technology. However, Monsanto and Forage Genetics, developer of the technology, said it will be marketed with the same tech fee charged when a federal judge banned the sale of the seed almost four years ago. That will be $150 per 50-pound bag in the West and $125 per bag for areas east of the Rockies. Seeding rates range from 12 to 25 pounds per acre.
Mark McCaslin, president of Forage Genetics, developer of the RR alfalfa technology, said there is plenty of seed available from distributors for spring planting that is one to two months away.
There are more than 20 million acres of alfalfa planted in the U.S. It is the fourth largest crop in the nation. GE alfalfa is expected to follow the other three major crops where farmers have rapidly embraced biotechnology. 93 percent of the U.S. soybean crop is genetically engineered, 86 percent of the corn is biotech varieties and 93 percent of the cotton acreage is planted to GE trait varieties.
In 2009, 330 million acres of biotech crops were planted in 25 countries by 14 million farmers.
Total adoption off RR alfalfa in decade
A leader in the California alfalfa industry predicts almost total adoption of RR alfalfa nationwide within a decade.
"After conducting a thorough and transparent examination of alfalfa through a multi-alternative environmental impact statement (EIS) and several public comment opportunities, APHIS has determined that Roundup Ready alfalfa is as safe as traditionally bred alfalfa," Vilsack said. "All of the alfalfa production stakeholders involved in this issue have stressed their willingness to work together to find solutions. We greatly appreciate and value the work they've done so far and will continue to provide support to the wide variety of sectors that make American agriculture successful."
"We are very pleased that the USDA has deregulated the product without conditions," said McCaslin. McCaslin was not surprised that USDA released the sale of RR alfalfa without restrictions because the industry has proven it can be self-regulated to protect organic producers as well as alfalfa seed exporters.
The National Alfalfa and Forage Association forged a stakeholder agreement that alfalfa seed fields would be isolated by 3 miles from other seed fields where honeybees are used for pollination. In conventional certified seed production that isolation is only 165 feet.
"Our argument all along has been the industry has designed a program that is working, and there is no role for the government to play in this issue," said McCaslin, who said Vilsack's referral to "alfalfa production stakeholders involved in this issue have stressed their willingness to work together to find solutions" was a reference to the NAFA effort.
McCaslin points out that during the four-year seed sales ban, RR alfalfa seed has continued to be produced without any contamination under the industry's stewardship guidelines.
To recognize the importance of the exported seed market, McCaslin points out that four years ago Monsanto and Forage Genetics agreed with growers in California's Imperial Valley not to grow RR alfalfa seed or sell RR alfalfa seed for planting in the Southern California desert valley.
"Almost all of the alfalfa seed produced in Imperial Valley is exported. A lot of alfalfa there is grown for forage and seed as well," noted McCaslin. Monsanto and Forage Genetic are abiding by the wishes of growers there by not introducing RR alfalfa into the valley.
Philip Bowles of Los Banos, Calif., president of the California Alfalfa and Forage Association, predicts rapid adoption of RR alfalfa nationwide. "My personal prediction is that there will be no demand for conventional alfalfa in five or six years because of the widespread adoption of this technology," he said. Bowles Farming was one of more than 5,000 farmers who planted more than 250,000 acres of RR alfalfa before the San Francisco judge banned the sale until USDA came up with another environmental assessment.
Bounty of RRA benefits
With four years of production on a quarter million acres, researcher have determined that benefits of RRA include a more productive and profitable crop. RRA users report a $110 per-acre advantage over conventional alfalfa. For many growers RRA also requires less use of crop protection products and extended stand life. "With this decision, the USDA has acknowledged that in these difficult economic times, America's farmers need every advantage to stay competitive and help provide a reliable, affordable food supply for the U.S. and people worldwide," McCaslin said. "To feed a hungry world, we need all types of agriculture – biotech, conventional and organic options. Forage Genetics supports alfalfa forage and seed production for all markets and is a leading alfalfa seed supplier to the biotech, conventional, export and organic markets," he added.
"This is great news for farmers who have been waiting for the green light to plant Roundup Ready alfalfa," said Steve Welker, alfalfa commercial lead at Monsanto. "The overwhelming positive feedback from the farmers who first planted Roundup Ready alfalfa and ongoing grower surveys indicate significant farmer interest in this product," Welker said.
Bowles said NAFA "did a good job working with all segments of the seed industry in addressing all the issues surrounding RR alfalfa. "The industry paid attention to the farmers in Imperial Valley and recognized the legitimate concerns that the disadvantages of Roundup Ready alfalfa there outweighed the advantages. It makes me feel good that the industry was responsible and showed real concern for all the issues."
Bowles said he will continue planting RR alfalfa as long as the specific herbicide-resistant varieties fit his farming operation. "The first RR alfalfa varieties we tried did not fit our soils and growing conditions very well. Later varieties did better. "Overall, our experience with the technology has been good. There have been no problem weed outbreaks. As long as growers follow herbicide label rates and mix herbicides, there should be no (weed resistance) problems," he said.
Releasing RR alfalfa with no production restrictions was a relief to producers of the other major crops who were fearful that any USDA restrictions on where or how biotech alfalfa could be produced could have major consequences for them.
"We would like to thank Secretary Vilsack for keeping grower choice as a priority. Farmers need access to technology so that they can choose the option that is best for their farms," said National Corn Growers Association Chairman Darrin Ihnen, from Hurley, S.D. "Biotechnology can improve a farm's efficiency and decrease the amount of chemical needed for that crop. We need choice to raise more food, feed, fiber and fuel for the world's growing needs."
"This is the right decision," said Jim Zimmerman, vice chairman of NCGA's Trade Policy and Biotechnology Action Team, a grower from Rosendale, Wis. "A clean, full deregulation is the best decision for producers and lets farmers plant the kind of alfalfa they choose this spring."
Impact on sugar beet decisions
Another group getting solace from the USDA decision is the sugar beet industry where the same people who sued to stop the sale of RR alfalfa successfully stopped the sale of RR sugar beets. However, more than 90 percent of the U.S. sugar beets had already been planted to herbicide resistant varieties before the sales ban went into effect. Sugar beet growers are ready to plant the 2011 crop, but there are no conventional varieties to plant. The radical environmentalists also won an injunction to force the sugar beet industry to prepare an Environmental Impact Statement just like they did with RR alfalfa. A ruling on that sugar beet EIS is due soon.
If the department does not release RR sugar beets, growers say they may not be able to plant beets in 2011. Obviously, the anti-biotech groups expressed outrage at Vilsack's alfalfa decision. One called USDA a "rogue" federal agency. "We're disappointed with USDA's decision, and we will be back in court representing the interest of farmers, preservation of the environment, and consumer choice," said Andrew Kimbrell, executive director for the Center for Food Safety. "USDA has become a rogue agency in its regulation of biotech crops and its decision to appease the few companies who seek to benefit from this technology comes despite increasing evidence that GE alfalfa will threaten the rights of farmers and consumers, as well as damage the environment."
"A lot of people are shell shocked," said Christine Bushway, chief executive of the Organic Trade Association, which represents organic farmers and food makers, in an interview with Dow Jones Newswires. "While we feel Secretary Vilsack worked on this issue, which is progress, this decision puts our organic farmers at risk."
To appease the radical environmental groups, USDA also announced the following:
Reestablishing two important USDA advisory committees - Advisory Committee on Biotechnology and 21st Century Agriculture, and the National Genetic Resources Advisory Committee. These two committees will tackle a broad range of issues, from ensuring the availability of high quality seed, to helping ensure that growers have access to the best tools available to support their production choices, to whether risk management and indemnification options can play a role;
Conducting research into areas such as ensuring the genetic integrity, production and preservation of alfalfa seeds entrusted to the germ plasm system;
Refining and extending current models of gene flow in alfalfa;
Requesting proposals through the Small Business Innovation Research program to improve handling of forage seeds and detection of transgenes in alfalfa seeds and hay; and,
Providing voluntary, third-party audits and verification of industry-led stewardship initiatives.
Subscribe to receive top agriculture news
Be informed daily with these free e-newsletters
You May Also Like
---