Quick Take: WIU livestock judging, Beck's expansion, CSP deadlines
Quick Take: WIU livestock judging, Beck's expansion, CSP deadlines
WIU livestock team is fourth at National Western. Beck's moves central Illinois PFR to El Paso. CSP applications are due March 2. Southern Illinoisan releases cattle book.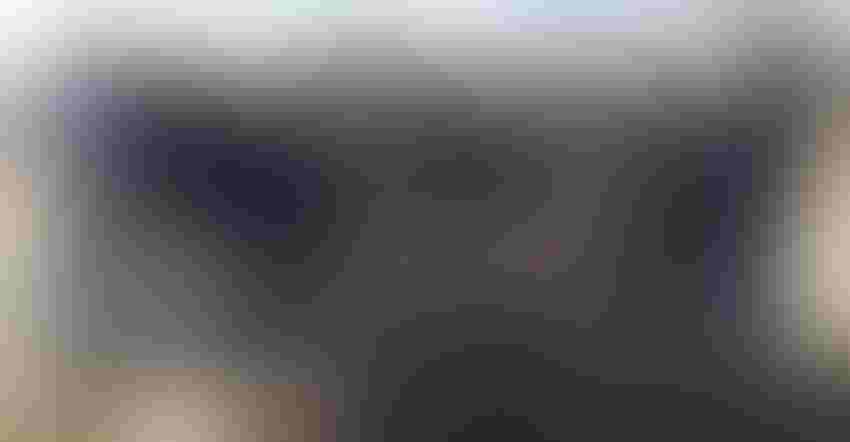 WIU LIVESTOCK TEAM: (Back row, from left) Kip Wallace, Luke Wechter, Easton Beard, assistant coaches Will Taylor and Hayden Wilder, Kade Patton, Cody Dawson, coach Mark Hoge. (Front row, from left) Raelynn Thompson, Dalton Humphrey, Chase Taylor, Katie Miller, Hunter Langholff.
Western Illinois University
WIU livestock judging team competes at nationals
The Western Illinois University livestock judging team captured fourth place at the National Western competition in Denver earlier this month. The team finished in fourth place in both the cattle and reasons divisions.
"This is a tremendous accomplishment considering there were 26 university teams from across the country in the competition," says Mark Hoge, team adviser and WIU associate professor of agriculture.
Individual competition winners included:
• Luke Wechter, Ligonier, Ind., eighth in reasons and seventh overall
• Chase Taylor, Corunna, Ind., 10th in swine
• Raelynn Thompson, Patoka, Ind., eighth in cattle
• Hunter Langholff, Wisconsin Rapids, Wis., ninth overall in carload contest
The competition is made up of 12 classes and eight sets of reasons. Each class has four animals — either cattle, sheep, goats or swine — and competitors have 15 minutes to rank them. After competitors judge the 12 classes, they provide oral reasons to a judge on eight of the classes and defend their rankings. Each set of reasons is scored on accuracy, content and presentation.   
Hoge says the competition was a "tremendous start" for the 2018 team. For more information about the WIU School of Agriculture, visit wiu.edu/agriculture.
Source: WIU
Beck's upgrades El Paso location  
Beck's is expanding its El Paso, Ill., facility and relocating its central Illinois Practical Farm Research program after selling its Downs, Ill., facility to Horsch.
"By consolidating facilities, farmers will now have access to our agronomic PFR program, product testing, distribution and sales support all at one location in central Illinois," says Scott Beck, president of Beck's.
The El Paso facility expansion will create space for increased sales and front counter support, an additional meeting room, an updated kitchen, and a new warehouse with a dock and staging area. The facility has 80 acres of land that will be dedicated to PFR and Choice Trial research studies for the 2018 season.
"We are excited for this move, as it will provide more synergies between sales, distribution and PFR in central Illinois" says Jim Schwartz, director of PFR and agronomy. El Paso will now be home to one of Beck's six PFR locations, which are located across five states. Farmers can expect PFR study tours during the 2018 growing season and attend the Beck's Field Show in El Paso on Aug. 9. 
Source: Beck's
CSP application deadline approaching
Applications for the Conservation Stewardship Program are due by March 2 to be considered for funding.
Through CSP, USDA's Natural Resources Conservation Service helps agricultural producers and forest landowners earn payments for actively managing, maintaining and expanding conservation activities like cover crops, nutrient management, buffer strips, and pollinator and beneficial insect habitats — all while maintaining active ag production on their land. CSP also encourages the adoption of cutting-edge technologies and new management techniques such as precision agriculture applications, on-site carbon storage and planting for high carbon sequestration rate, and new soil amendments to improve water quality.
NRCS recently made several updates to the program to help producers better evaluate their conservation options and the benefits to their operations. New methods and software for evaluating applications help producers evaluate stewardship thresholds and direct them to practices and enhancements that work for their conservation objectives.
For more information, contact your local USDA Service Center, or visit nrcs.usda.gov/GetStarted.
Source: NRCS
New book recalls show cattle circuit
Curious about life on the county fair show cattle circuit 50 years ago? "Swamper Tales," a new book by southern Illinois native Roger Peach, talks about traveling from fair to fair for almost six months.
"There wasn't all this back and forth hauling from fair to home that goes on today," Peach recalls. "We lived out on the circuit."
Released in October, "Swamper Tales" has been shipped to 32 states, Canada and Europe.
"Any reader who has ever attended a county fair will recognize various elements touched upon," Peach says. "What makes 'Swamper Tales' unique is the underlying story of show cattle exhibition and the associated people and lifestyle."
The book is full of photographs, people, animals and memories. 
"This is by no means a 'how to show cattle' book," Peach notes. "It's a people and animal story set in the late 1960s and early 1970s."
Signed copies of "Swamper Tales" are available for purchase by contacting the author at [email protected] or via U.S. mail at 216 Glendale Drive, Columbia, IL 62236. Price of the signed, first-edition book is $30, which includes all shipping and handling fees.
Subscribe to receive top agriculture news
Be informed daily with these free e-newsletters
You May Also Like
---