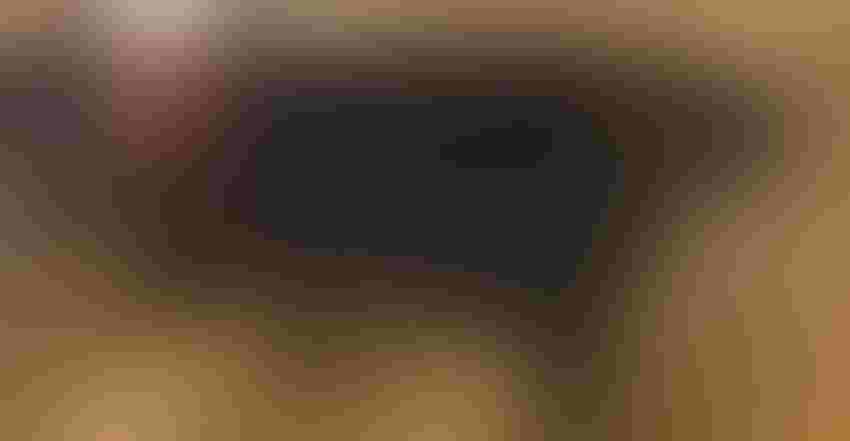 BULL SALE: The 2018 Illinois Performance Tested Bull Sale kicks off the Illinois Beef Expo on Feb. 22 at 11 a.m in Springfield.
David Riecks
IPT Bull Sale
Are you in the market for a new bull? Check out the 2018 Illinois Performance Tested Bull Sale on Feb. 22 at 11 a.m. at the Livestock Center on the Illinois State Fairgrounds in Springfield.
There are 64 bulls cataloged, including 17 longer-aged 2016 mature bulls and 47 yearlings. The breeds include 37 Angus, 22 Simmental and SimAngus, and five Polled Hereford.
"Over the past 49 years, we've sold 4,690 bulls, valued at over $8.5 million," says Travis Meteer, IPT Bull Sale manager. "This year, our 50th annual sale will feature some of the most elite seedstock in Illinois and the Midwest."
Illinois Performance Tested Bull Sale criteria include:
• minimum scrotal circumference for their age
• negative Johne's disease test result from the mother of the bull or origination from a Level 1 or higher voluntary Johne's certification program herd
• free from bovine viral diarrhea (BVD) based on the persistently infected (PI) ear notch screening system
• fertility testing for all senior and January yearlings
• weight, frame and functional soundness evaluations prior to the sale
Look up the IPT Bull Sale catalog and additional supporting information — including pedigree information, adjusted weights, Power Scores and EPDs on seven different traits and two dollar value indexes — at iptbullsale.com. Online bidding will be offered through DV Auction.
For more information on the sale or bulls consigned, contact Meteer at 217-430-7030 or [email protected].
Source: University of Illinois
Burrus announces new president
Tim Greene will succeed his father-in-law, Tom Burrus, who died suddenly in October, as president of Burrus Seed.
Greene previously served as vice president of Burrus Brothers and Associated Growers, and part owner of Burrus Seed Farms Inc. Greene is a graduate of Illinois College and has more than 26 years of experience in the seed industry.
"Our goal is to preserve the legacy left by Tom and those before him by advancing the company for future generations and the betterment of the seed industry," Greene says. "I see a bright future for our company, and am excited for the independent space in the seed industry."
Source: Burrus Seed
Make a donation during FFA week
Tractor Supply Co. stores across the country are collecting donations during National FFA Week, Feb. 17-24, to support grants for FFA chapters in their community. 
Tractor Supply customers can donate $1 or more at checkout while shopping in store or online at tractorsupply.com. Donations will fund the national Grants for Growing Program, supporting local FFA chapters that are making a difference in their communities through unique and sustainable agricultural projects. The program is coordinated through a partnership between the National FFA Foundation and Tractor Supply Co. 
Since 2016, Grants for Growing has raised more than $1.4 million for the National FFA Organization and funded 692 grant projects coordinated by more than 69,000 students. 
FFA chapters submit applications detailing how they will start or expand on a project that will benefit their communities. Grants ranging from $500 to $5,000 will be awarded in the spring. All in-store and online donations remain within the respective state. For more details about the program, visit ffa.org/grantsforgrowing. 
Source: Tractor Supply Co.
Subscribe to receive top agriculture news
Be informed daily with these free e-newsletters
You May Also Like
---